Boruto Anime Schedule For May – June 2019 – Fan Favorite Character Returns!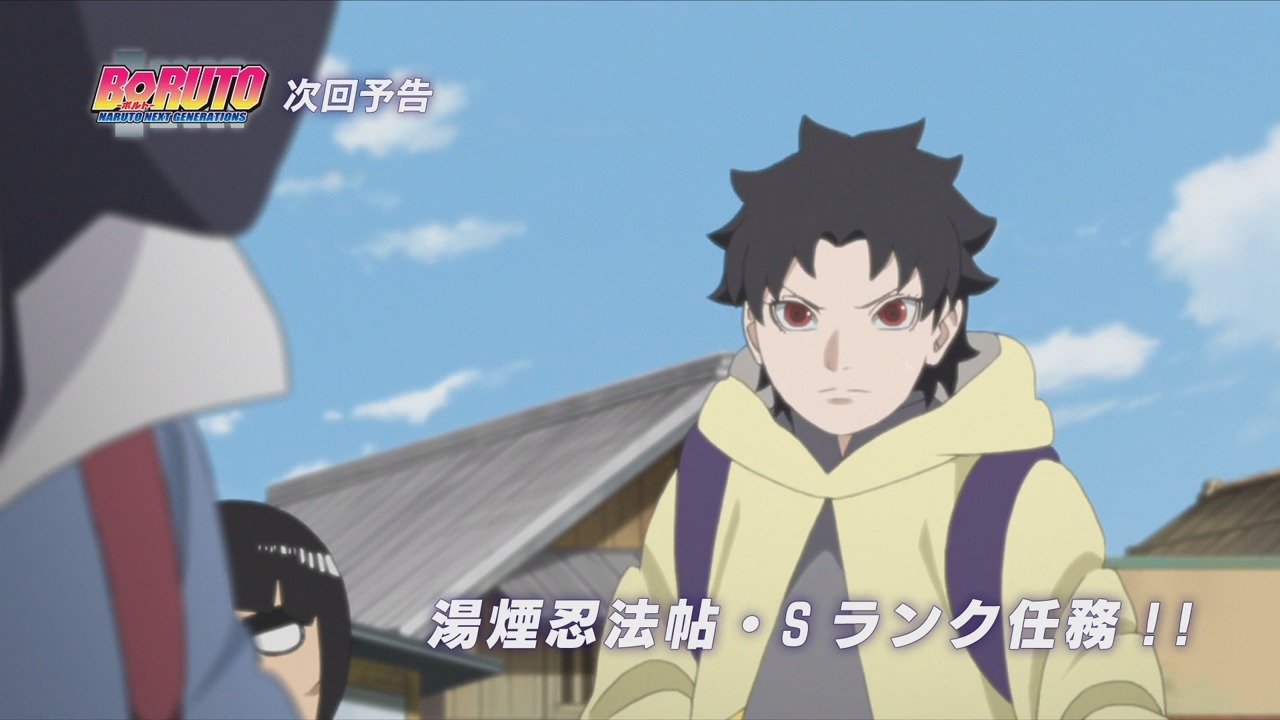 Episode 107: Steam Ninja Scrolls: A Battle Between Dogs and Cats!! – May 19, 2019 – Mirai and her comrades have finally arrived at the Hot Spring District, which is on the official border between the Fire Country and the Hot Springs Country. In this Hot Spring District, they are about to hold the 'Dog-Cat Festival' otherwise practiced and known as the 'Cat-Dog Festival'. It's a gathering of both dog-lovers and cat-lovers.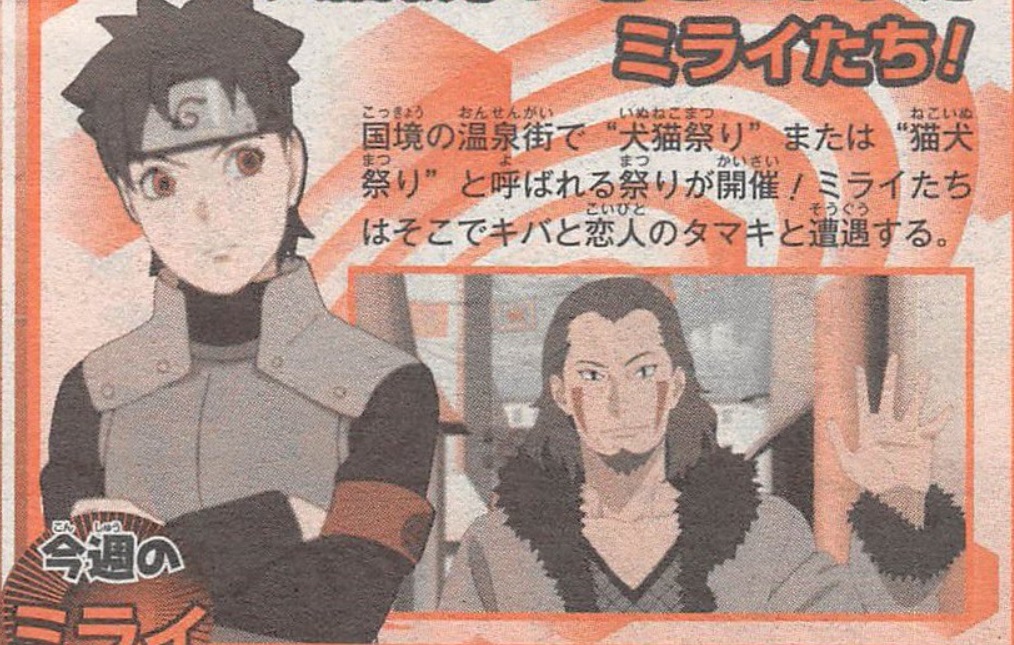 Amongst the festival-goers are the ninja-dog user, Kiba Inuzuka and his lover Tamaki, the cat-user. They're quarreling over some insignificant thing. But before they know it, everyone in the entire Hot Spring District becomes increasingly enveloped into a conflict. I like how they are bringing all the characters together. This arc is kinda focused on Mirai as well but bringing back Kiba for a short while is also pretty entertaining. I look forward to it.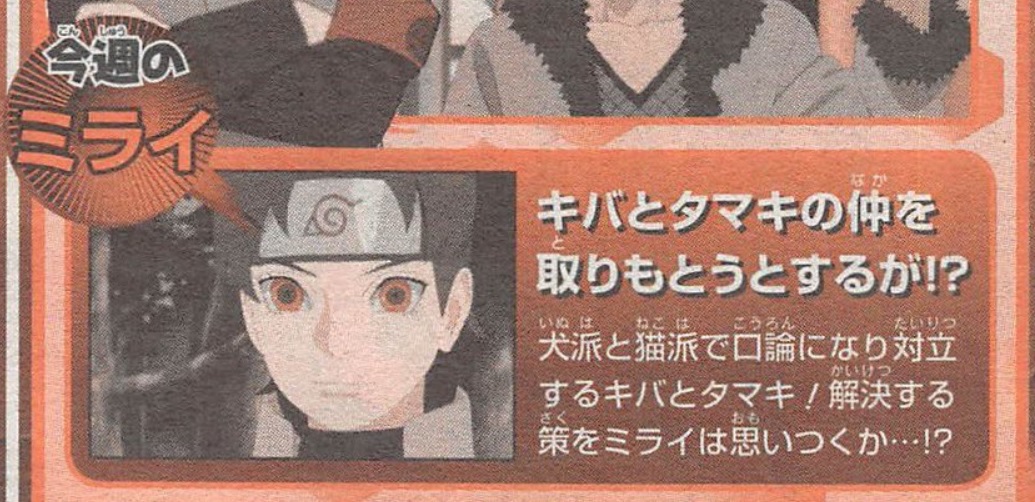 Episode 108: Steam Ninja Scrolls: The Phantom Inn!! – May 26, 2019 – A few days have elapsed since the new guard mission initially began. Gai's former student, Tenten, has come to deliver some luggage all the way to the inn to Mirai. They cure their fatigue in the hot springs together. But suddenly, Gai starts to boisterously exclaim, "There's a ghost!" Mirai is surprised there's been an incident in the guest room according to Kakashi. Despite this seemly odd event, Gai is shaking in fear while Kakashi and Tenten are amusing themselves with it. But at any rate, Mirai doesn't believe there's any reason for ghosts to exist. She tries to expose it's true form and starts to investigate.