Boruto Chapter 24 Finally Reveals Kawaki's True Backstory!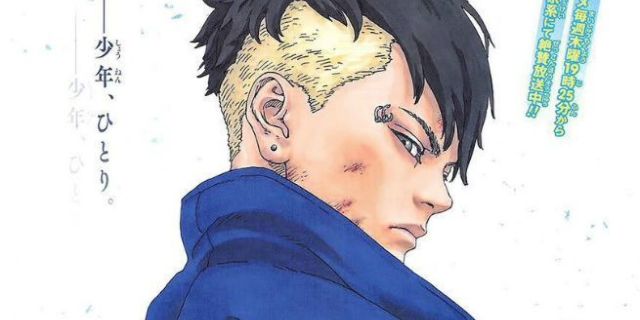 Boruto Manga is setting up things very quickly. Most of you are not so up to date with the manga and I think are still sticking to the anime but I request you all to catch up! The manga is really doing pretty good right now. We got the new Boruto Manga chapter 24 recently like SO fast in relative to chapter 23 and it had lots of secrets revealed.
The anime is still stuck on the Chunin Exam's and it's going to be a long while before the anime even reaches Kawaki. I would say, another 20-30 episodes without filler before we reach Kawaki in the anime. Well, let's get to Kawaki now. Major Spoilers ahead!
We finally meet the person who gave all the Naruto fans a heart attack when first Boruto came into the picture. The rumored person who killed Naruto and Sasuke? Well, there's still no proof but let's wait. So, in the latest Boruto Chapter 24, we got Kawaki's tragic backstory and origins. Well, it was just a cliched sad backstory like any other main character or major villain. What were we expecting anyway?
The interesting thing is, Kawaki had 'Karma' from the starting / when he was small. He is the main 'key' to Kara's plan. He is the true vessel but it wasn't revealed why he had the Karma. Also, before this, Kara thought there was only 1 Karma in this world which was Kawaki but Boruto has it too now and we are getting into something big here now.
The chapter goes to explain, the boy grew up in a household ruled by his abusive, alcoholic father. When fans see Kawaki as a younger boy, he's shown bruised on the floor of his father's house while the older man drinks and throws insults at him. It is then fans learned that Jigen, the leader of Kara, paid a handsome sum of cash to buy Kawaki off his father. And, by the time the flashback ended, Jigan asked Kawaki to treat him as his dad.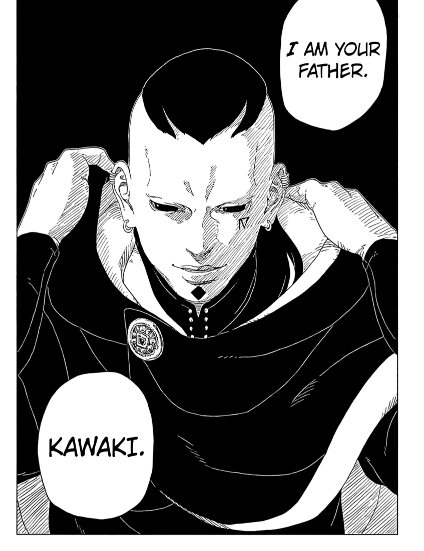 There's something still mysterious about Kawaki. It's really obvious that he has major trust issues now. His childhood wasn't easy too. At first, he was treated like dirt and then was taken in by Kara. God knows what all did they do to him in the organization in order to 'train' or 'control' him. Well, as shown later in the manga, it was clear that he hates Kara right now.
He even mistook Team 7 as Kara hooligans and tried to fight them. Kawaki is really confident too as he is very powerful, a lot powerful than Konohamaru at least. He didn't care about the Leaf Ninja as well. When Konohamaru said he just wanted to take him in custody and ask some questions, he bluntly declined.
When Konohamaru said, he would have to use some force otherwise, he confidently said – if you want to die, just come fight me. Now, that is not carelessness, Kawaki knows he is way stronger than anyone. Also, he has some physical transformation ability too like Jugo. Well, what do you guys think about him and his backstory?