Boruto Chapter 32 English : A Sense Of Duty – Kawaki Saves Himawari!
Boruto Chapter 32 English translations are here and the Official Boruto Chapter 32 is going to be released tomorrow – February 24, 2019. You can read the official English chapter on Viz's official website, MangaPlus website or their app when it's released. Well, luckily, we got a lot of panels translated by OrganicDinosaur before the official release. It pretty much covers everything. Boruto Chapter 32 is going to be really amazing. Let's get started!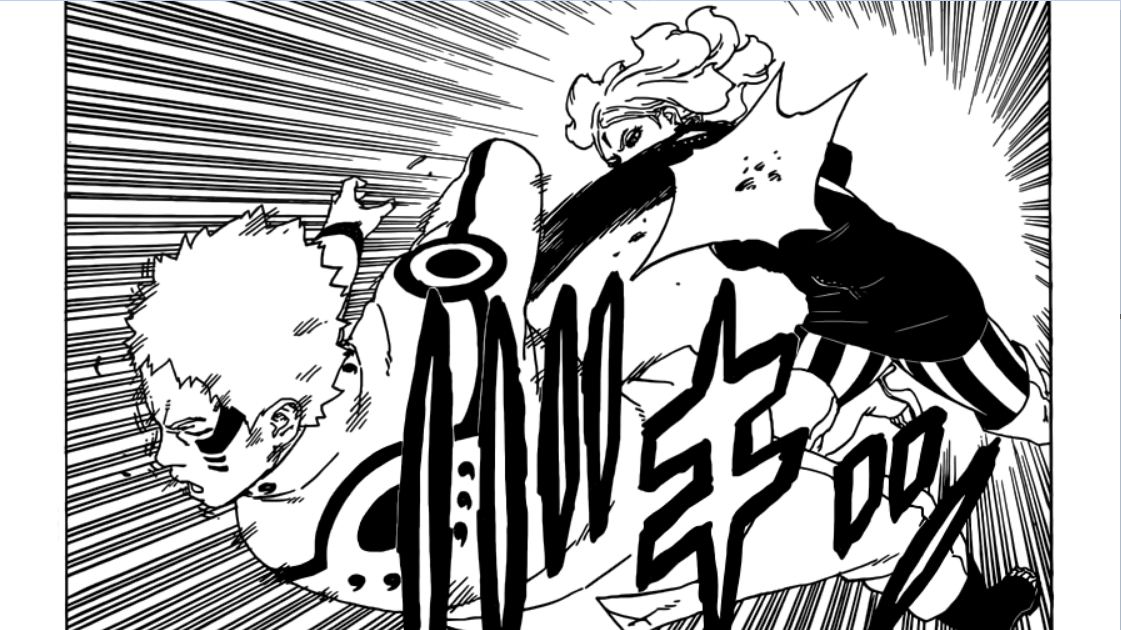 Boruto Chapter 32 starts like this – We see Naruto and Delta fighting and they seem pretty even. Then suddenly, we see Delta punching Naruto right in his face and it doesn't look so good. Naruto counterattacks by kicking her but Delta uses her rocket legs to go up in the air. She then keeps on extending her legs at a frightening speed to attack Naruto but Naruto dodges them all. Naruto immediately attacks her with a Rasenshuriken.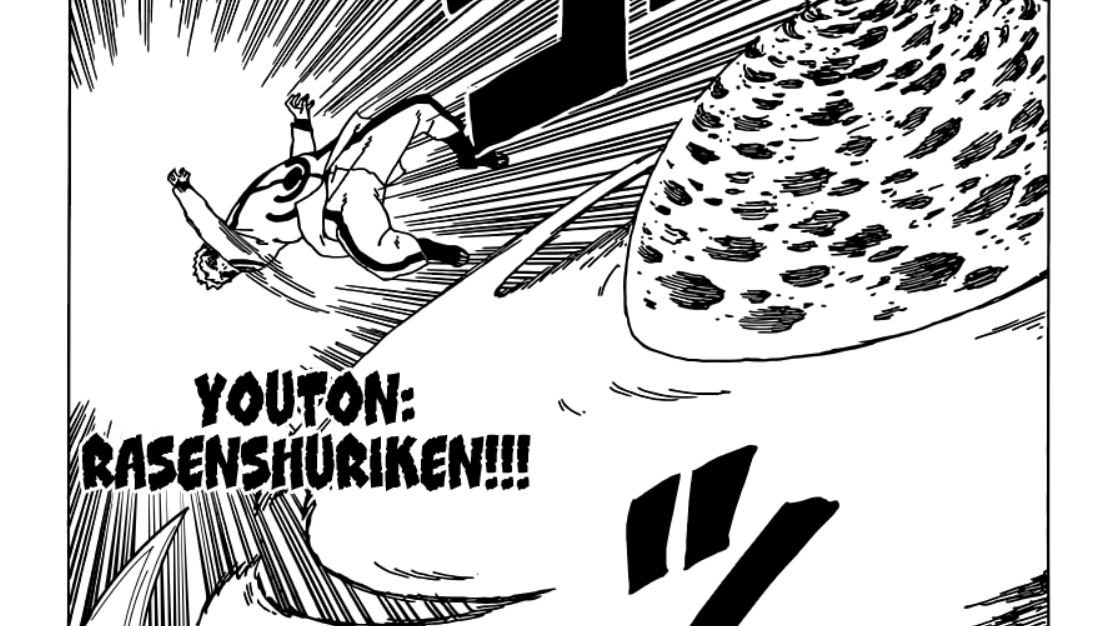 Naruto uses Youton: Rasenshuriken (Lava Style) and destroys her legs but the legs are regenerated perfectly in no time. Naruto then starts thinking about his options. He just can't waste time blowing away her hands or legs, he needs a clean shot at her torso to end this but he can't even use any major jutsus as Delta would most probably just absorb it. Now we see Boruto and Kawaki where Boruto, as usual, is being stupid and naive…