Boruto Chapter 32 English : A Sense Of Duty – Kawaki Saves Himawari!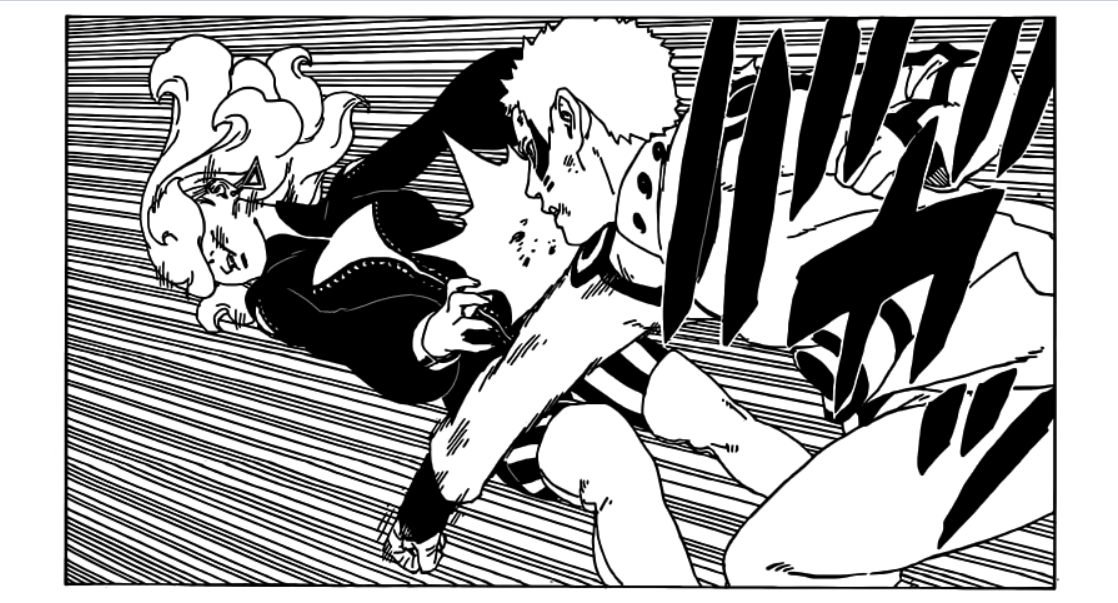 Boruto Chapter 32 Kawaki shuts him up and tells him not to do anything unnecessary as Naruto can't go all out if they are in the way. Boruto says that his dad is being defensive and they need to help him. Kawaki tells him that he is too naive and it's actually Naruto who is controlling the whole battle right now. He's leading Delta around away from the Boruto & Co and is trying to squeeze in attacks in between. Kawaki is really impressed.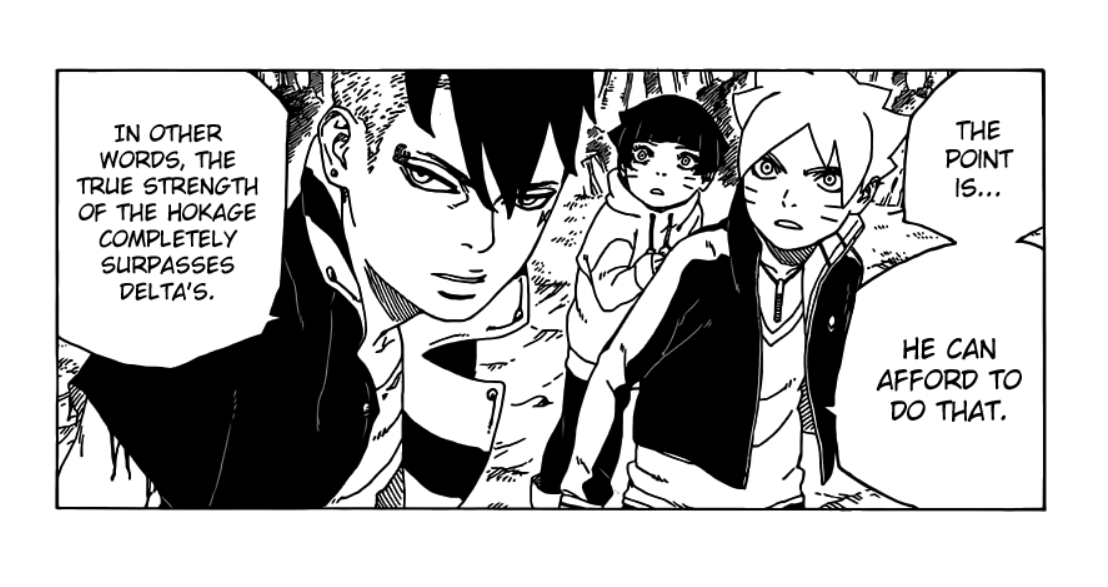 Kawaki also explains that as Naruto's true strength is way above Delta's as he is able to do all this so easily. He thinks that Naruto will win unless something goes very wrong. Even Delta is impressed by Naruto's strength and says he is truly extraordinary. Naruto jokingly says that if you're aware of that, why don't you just surrender now? Delta says, "Well… I guess I could also choose to do that…" and then suddenly attacks Naruto.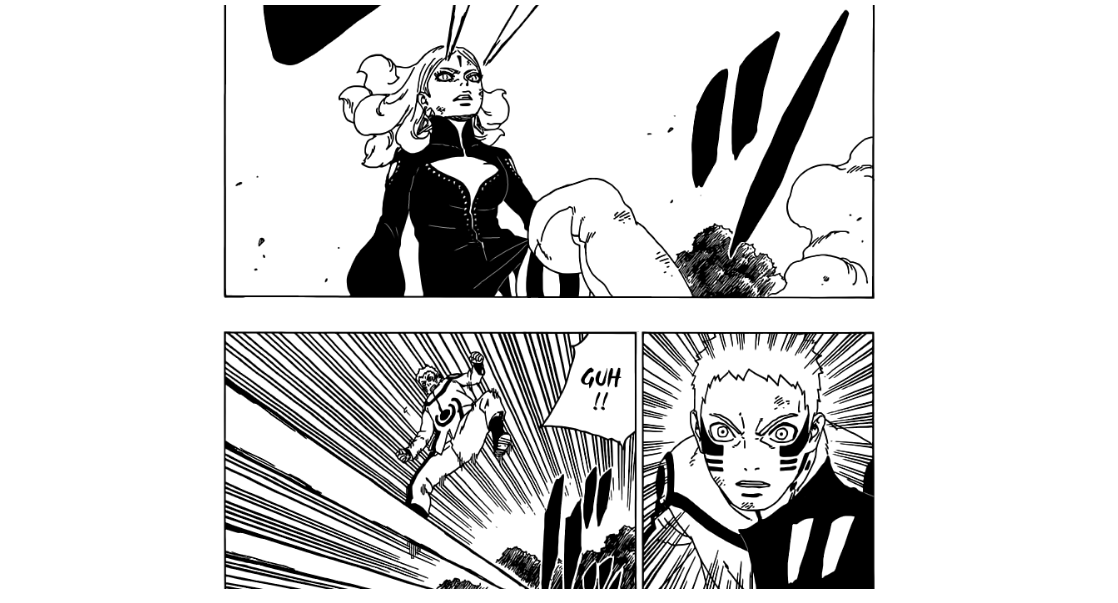 Delta uses her trump card, a sort of eye laser beam which has highly destructive power which surprised everyone, even Naruto. Kawaki explains that this ability was developed to use against people with regenerative powers. If you get hit by it, the cells die and crumble off so you cannot regenerate that part. Even his or Naruto's power is futile against this. It's like instant kill, something similar to Kaguya Otsutsuki's Ash Bone move.