Boruto Chapter 32 English : A Sense Of Duty – Kawaki Saves Himawari!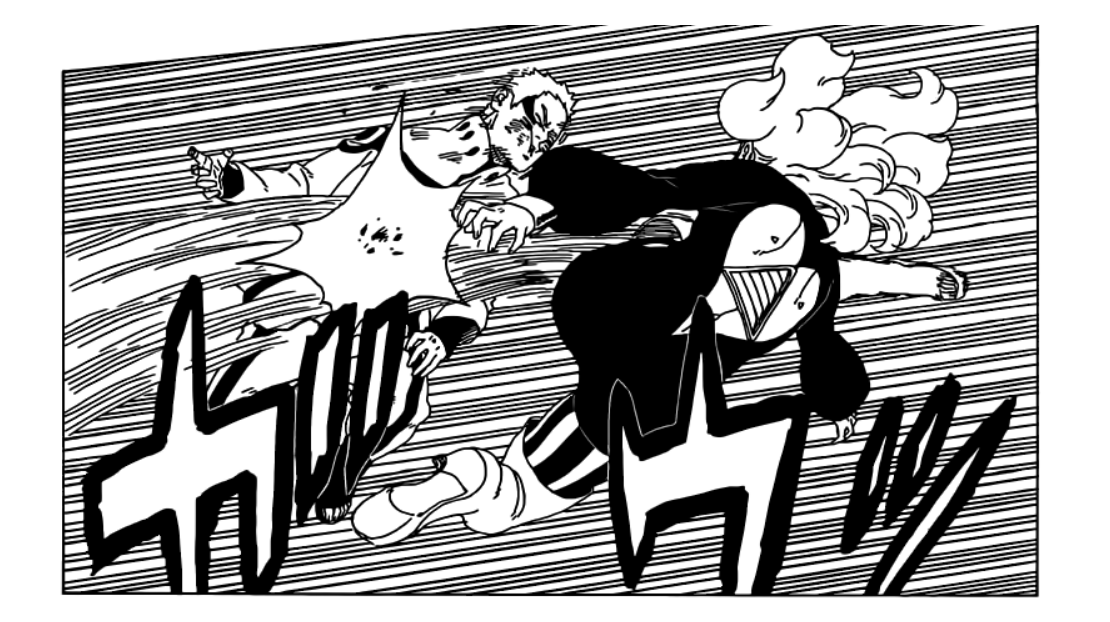 Naruto says that such a move must require a lot of chakra so he can handle this technique now. Delta says that she just needs one shot but Naruto is confident that he won't get hit as he's already seen the attack once and she doesn't have much chakra left. They start fighting again but it's all in Naruto's control. Delta realizes his plan, shouts – "You cunning old geezer!" and they start fighting again but things get complicated here.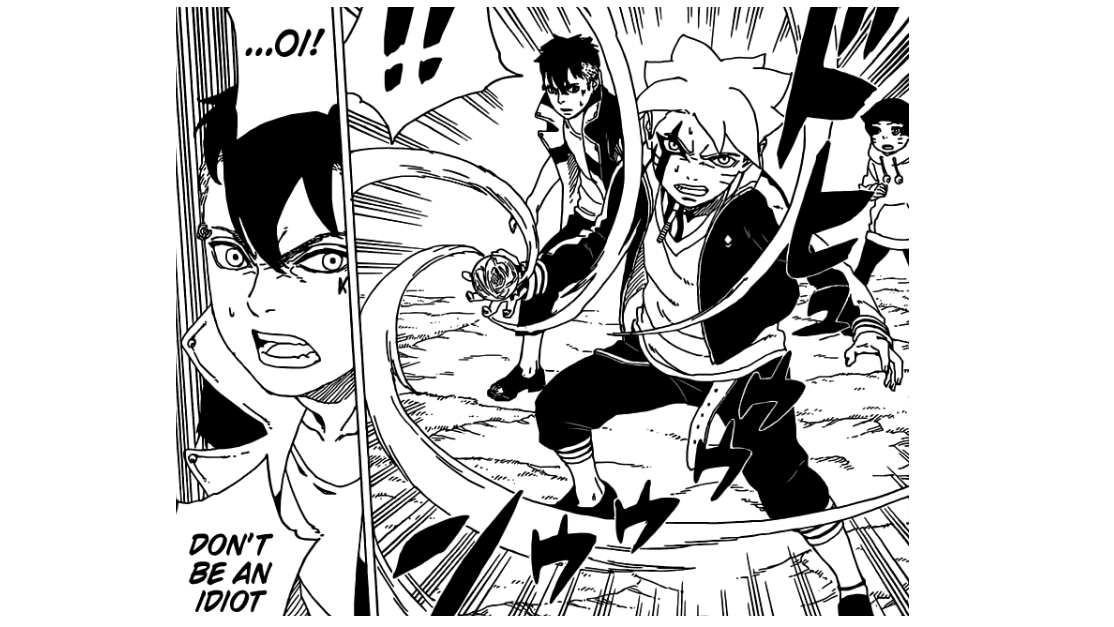 Boruto just can't stay put and has to do something. Kawaki tries to stop him but he's too late. Boruto uses his Vanishing Rasengan thinking Delta won't notice it. Delta's drone in the background detected the Rasengan immediately and notified Delta. Delta absorbed the Rasengan with ease and dashes toward Boruto. It's the best opening she got during the whole fight. She knocks Boruto down and grabs Himawari immediately.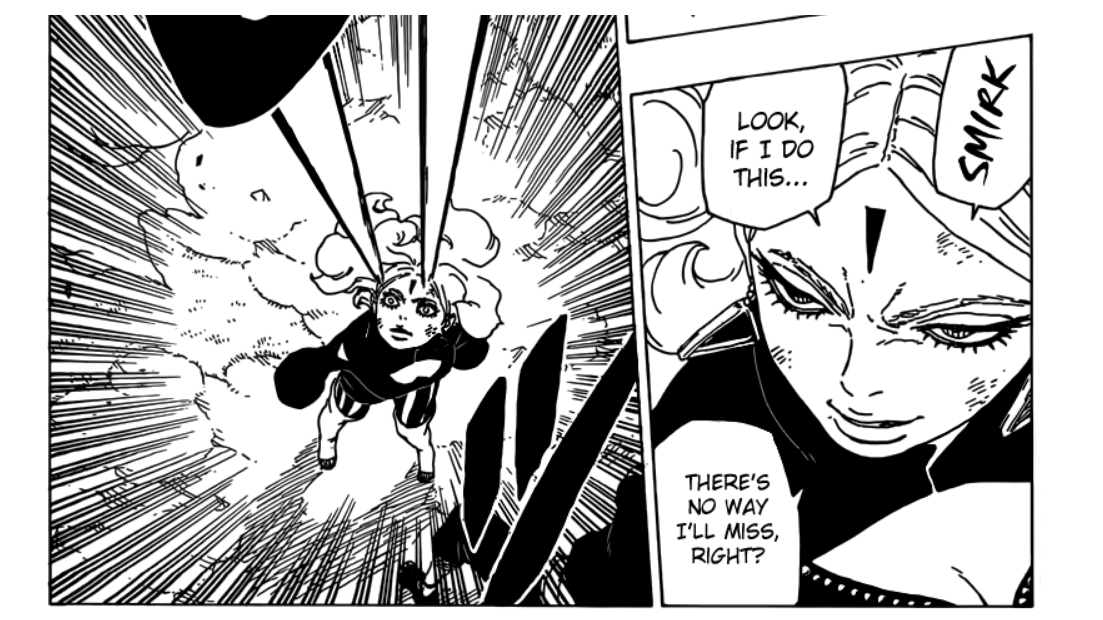 She grabs her by the hoodie and throws her up in the air. Everyone's dumbstruck, no one expected her to go after Himawari. Delta then says, "Look, if I do this… There's no way I will miss, right?" She then uses her laser beam attack directly at Himawari without any hesitation. She knows that Naruto will try to save her and get hit in the process. Instinctively, Naruto jumps to her aid trying to protect her from the attack but…