Boruto Chapter 32 English : A Sense Of Duty – Kawaki Saves Himawari!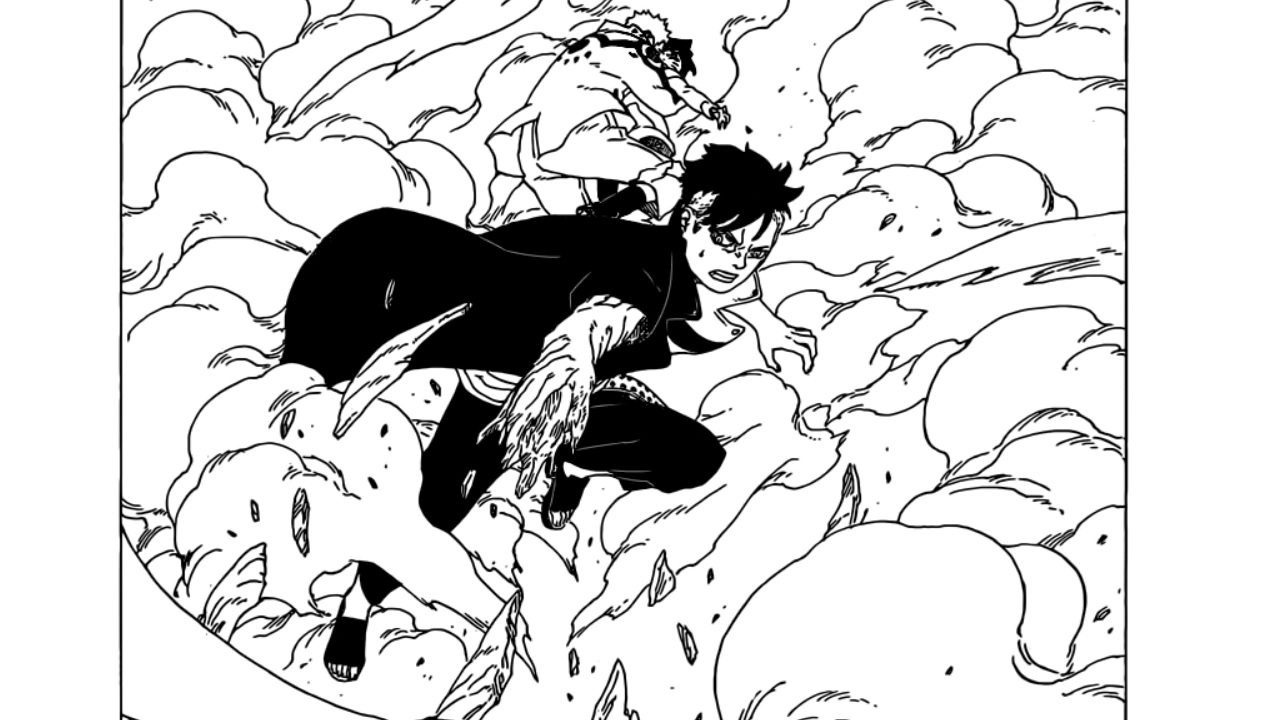 A huge explosion occurs and there's a lot of smoke. As the smoke clears, the most shocking thing happens in front of everyone. It's KAWAKI! Kawaki saved Himawari and Naruto from Delta's deadly attack. He transformed his hand to shield them but ultimately he had to sacrifice his hand. I just can't believe it. No one can. Naruto says, "You… sacrificed your own body for me and Himawari…!?" Even Delta is shocked by Kawaki's action.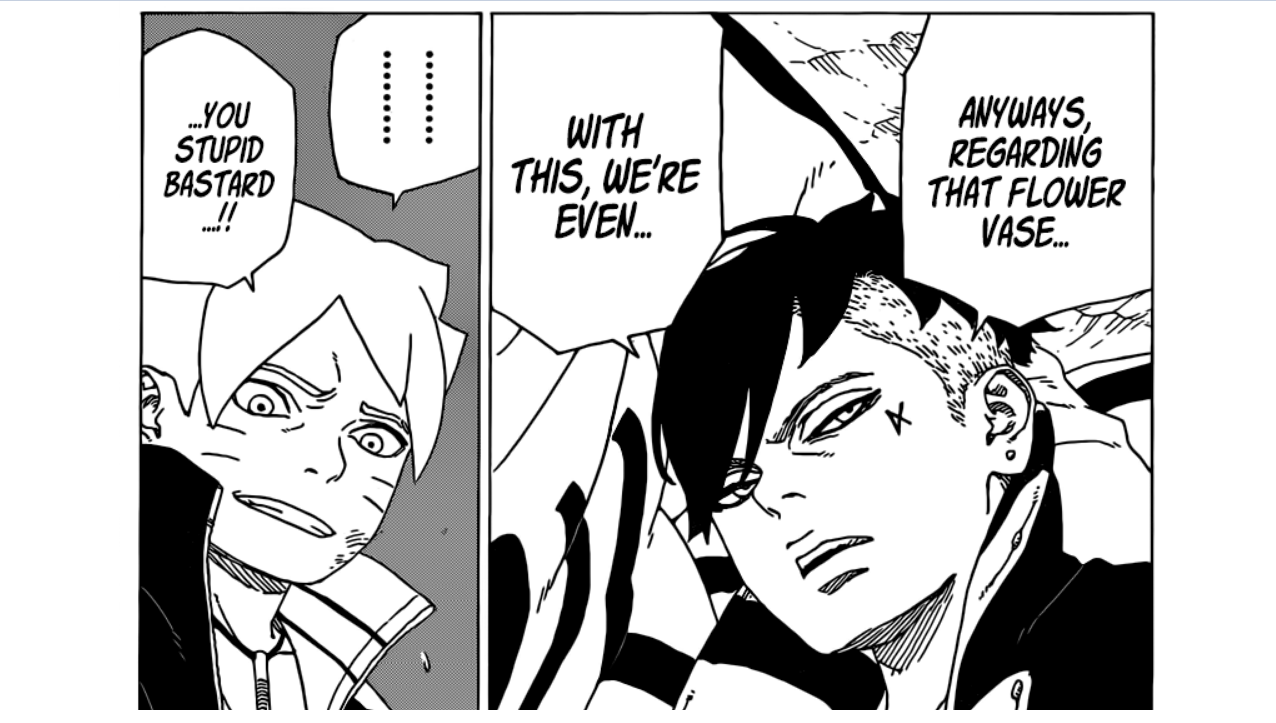 Boruto runs over and says sorry as it was his fault. Kawaki then says, "If the hokage had been hit… It would've been over for us… Either way… It couldn't be helped…" Then Kawaki also says that with this they are even regarding the flower vase incident. After this, Delta gets even more furious and the chapter ends. After seeing this, I just can't believe that Kawaki is gonna destroy the whole shinobi world or something… Well, that's it for now!