Boruto Chapter 33 English : Breaking The Limit – The Deadly Battle Is Over!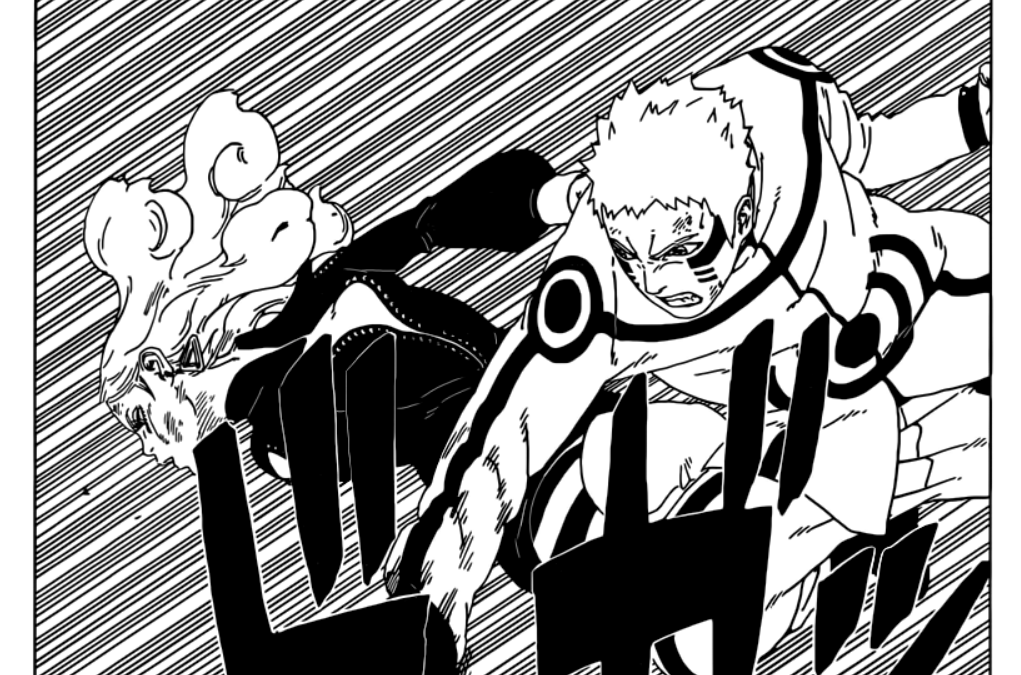 Then there's like 7-8 pages of pure taijutsu fighting. Both of them are hitting each other, they look pretty even but Boruto noticed something. Boruto noticed that Naruto is actually really angry. Even he's getting chills. Delta is thinking that Naruto is still human and she should wait for the chance to use her destructive beam of light to finish him once and for all. Naruto starts talking… and you guys are gonna love this scene. It was amazing!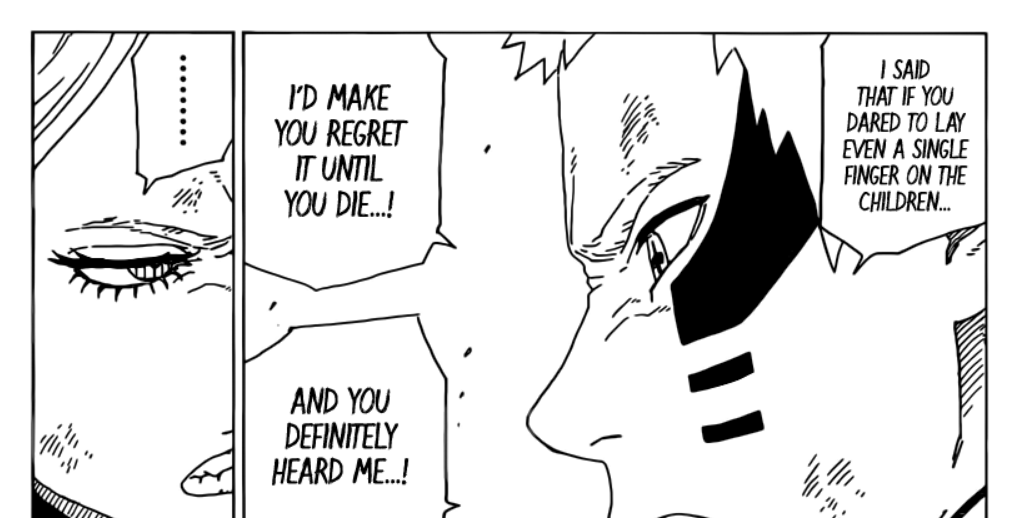 Naruto goes, "… Oi… Didn't I tell you already?… Did you forget? I warned you… I said that if you dared to lay even a single finger on the children… I'd make you regret it until you die…! And you definitely heard me…!" "It's already too late…  For everyone, for that bastard Jigen who's pulling all the strings… I will make sure to find him and crush him too…" I can't wait to see this animated… It's going to look so awesome…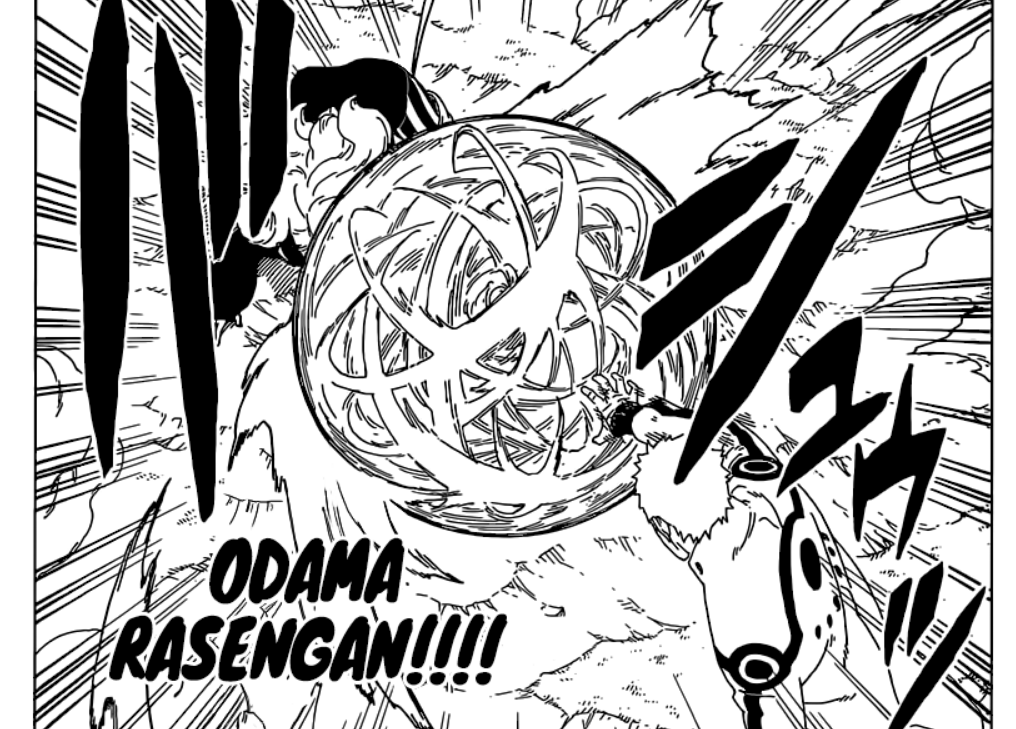 Then Naruto starts approaching Delta and Delta is thinking that it's the perfect time to use her beam of light but Naruto has a plan of his own. Delta tries to attack him but Naruto blocks the beam of light with his Giant Rasengan. Delta starts absorbing the Rasengan and is like, "Are you stupid? Did you forget I can absorb any jutsu?" It looks suspicious at first but Boruto realized Naruto's plan in Boruto Chapter 33 perfectly!