Boruto Chapter 33 English : Breaking The Limit – The Deadly Battle Is Over!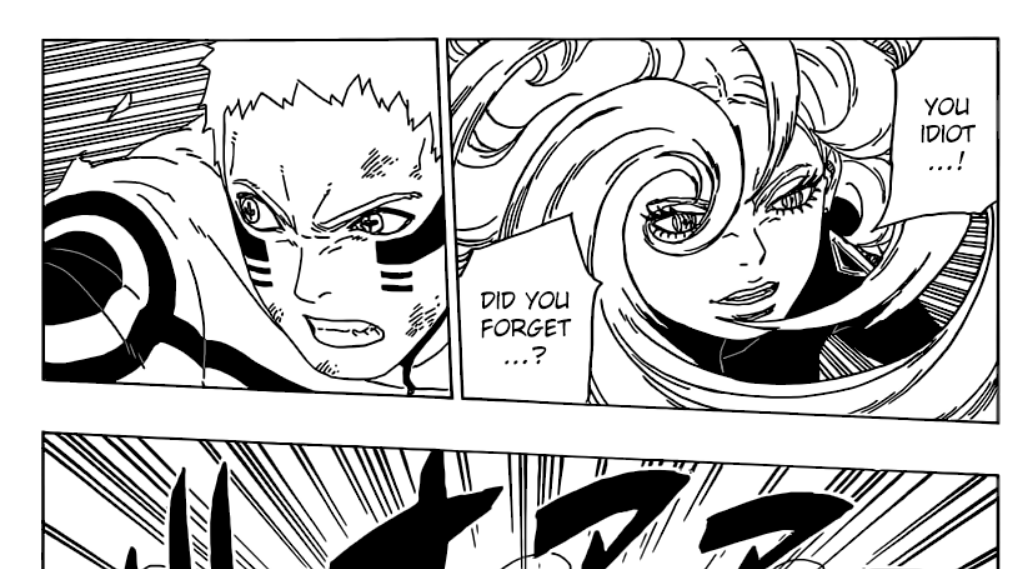 Naruto keeps on bringing giant Rasengan's for Delta to absorb and she is absorbing them like an idiot. Delta is thinking about Naruto's monstrous chakra levels and when will he stop… that's when she realized that Naruto was aiming for something else. There's obviously some limit to how much chakra she can absorb as all the chakra is being stored inside her body or something. Naruto is trying to overload her with chakra.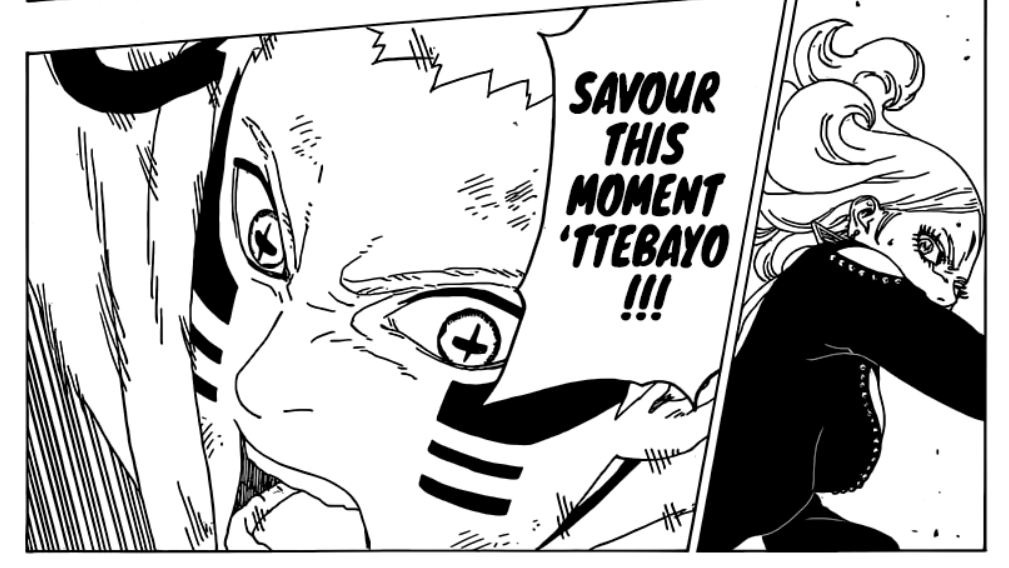 Naruto succeeds in disabling her artificial eye and he won't let this opening go unused! Delta is furious that everything is going wrong for her and dashes toward Naruto but Naruto easily dodges it. Naruto has prepared a special Rasengan course for Delta. He wants her to take a direct hit and taste the REAL power of Rasengan! The Rasengan is so powerful and big that it creates a huge crater on the ground… with Delta at the center of it.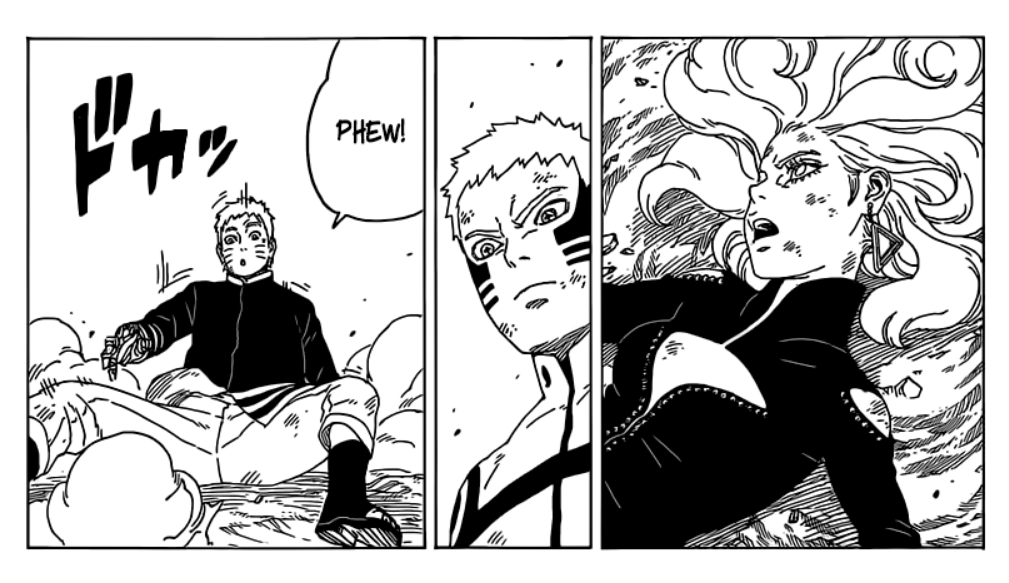 Delta is lying down there like a lifeless robot and this time for real, the battle is over. Boruto and Himawari are doing the victory pose and Kawaki is there looking at Naruto with a smug face. Delta is defeated and this arc has also ended. The manga would be starting a new arc from the next chapter. I am really looking forward to it! What do you guys think about the latest chapter? Let me know your thoughts in the comments down below!