2 Dragon Ball Z Movies Are Coming Back To The Theaters!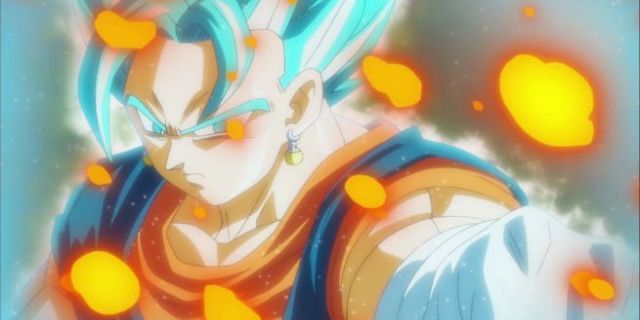 It's been a while since we actually got any news related to the upcoming Dragon Ball Super movie. Well, maybe the wait is over as Japan is spicing up the wait. Dragon Ball is returning to the theaters this summer. The main goal is to increase the hype of the most awaited Dragon Ball movie of all time – Dragon Ball Super Movie.
In order to that, they are bringing back a few Dragon Ball Z films to United States as well. We got this exclusive information by the Twitter user @DBReduxTDC. According to him, Broly: The Legendary Super Saiyan, Fusion Reborn, and Bardock – The Father of Goku are going to be shown in the theaters for a limited time. Now, that's something to look forward to and it perfectly fits the upcoming movie.
So…

Apparently Broli #1, Janemba & Bardock are hitting US theaters later this year for limited showings. Probably as promotion for the new film.

Don't really care to go see them, but the fact that there seems to be JPN with ENG subs option has me hopeful for the Super film.

— 부드크퍼 TDC (@DBReduxTDC) June 18, 2018
Broly – The legendary super saiyan, Bardock's story relating to Frieza kinda links up with the upcoming movie very well. We are getting Dragon Ball Z Broly The Legendary Super Saiyan on September 15, 2018 and we are getting the other 2 films – (Dragon Ball Z Fusion Reborn and Dragon Ball Z Bardock The Father of Goku) as a double feature on November 3, 2018. The screenings are going to be limited, of course.
Nothing else is revealed this project right now but there's been a source saying that people would have an option to watch the films in original Japanese dub with English subs. This also indicates that they re gonna try and release the Dragon Ball Super Movie as soon as possible in the United States and the other western regions too.
Everyone is really hyped up about the latest movie, even I am. This movie is going to be pretty legendary as we might face the Royal Saiyan King of the past and it's going to be in a very icy region – tundra to be exact. There's also going to be Frieza involved so it may be a 3 way fight battle royale but let's see how all this comes through. Just 5 month more! What are your thoughts?!