A Brand New Dragon Ball Z Action RPG Game Announced!
Hey guys! How's it going on? While I was just going to sleep and was checking some tweets on my twitter, suddenly I saw this update from Bandai Namco where they have revealed that in 2019, the project of a New Game focusing on the World of Dragon Ball Z has begun! We are looking at a brand new action RPG game focused on the story of Dragon Ball Z! How crazy is that!? Do you guys remember Buu's Fury and the other games?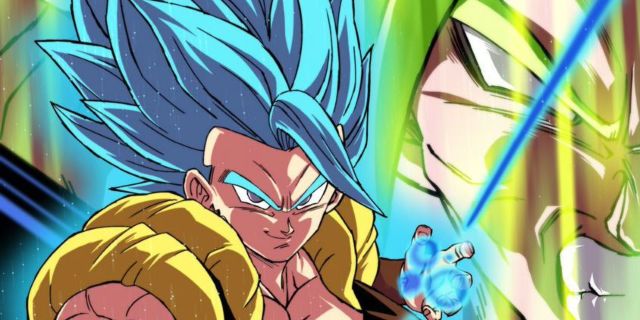 I loved those games and I still remember playing them a few years back. They also said that more news is coming to Dragon Ball FighterZ as the Warrior from Universe 11 is joining the fight! More information to be revealed at the DRAGON BALL FighterZ World Tour Finals in January 26th ~ 27th! Well, you can see the official tweet about this whole down below! I am sure you all are gonna love this game. I am just so hyped up!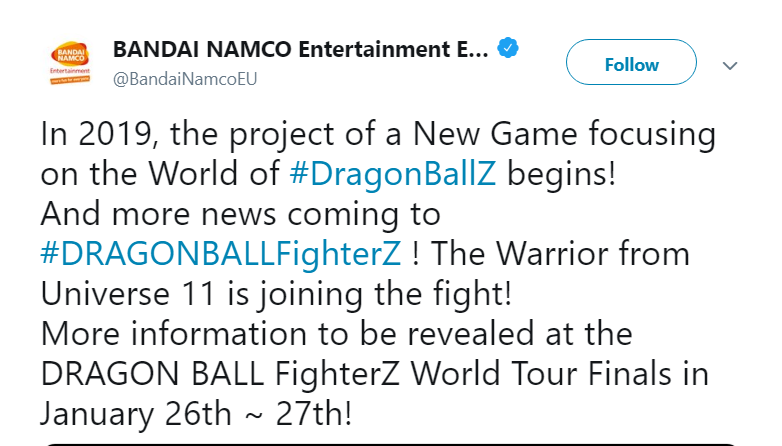 Just how amazing is this? I think they finally listened to the fans and are now working on something we all are definitely gonna love. I mean, reliving those sagas in an advanced modern video game!? What more could we need to love Dragon Ball even more? Well, the influential people on twitter like YonkouProd and KenXyro were also talking about this game's announcement for a while now. Seems like their prediction came true!
2019年、あの『ドラゴンボールZ』の世界が、バンダイナムコエンターテイメント最新作で動き出す! 最新ゲームの悟空を、Vジャンプ3月特大号で全宇宙初公開!
さらに『ドラゴンボールファイターズ』にも新展開! ついに第11宇宙のあのキャラが参戦か!? ツアーファイナルで追加情報も大発表!!! pic.twitter.com/CZkR4QRb7S

— Vジャンプ編集部@2月特大号好評発売中! (@V_Jump) January 16, 2019
They are really happy and even we are very happy! There's not much detail right now but we will update you guys as soon as we get some fresh update. Well, the tweet has just gone viral now and the replies are all positive till now. People are comparing it to the old classics like Buu's Fury and Legacy of Goku! I think a combined remake of all those sagas is going to be a MAJOR hit and it's a good move from Bandai Namco!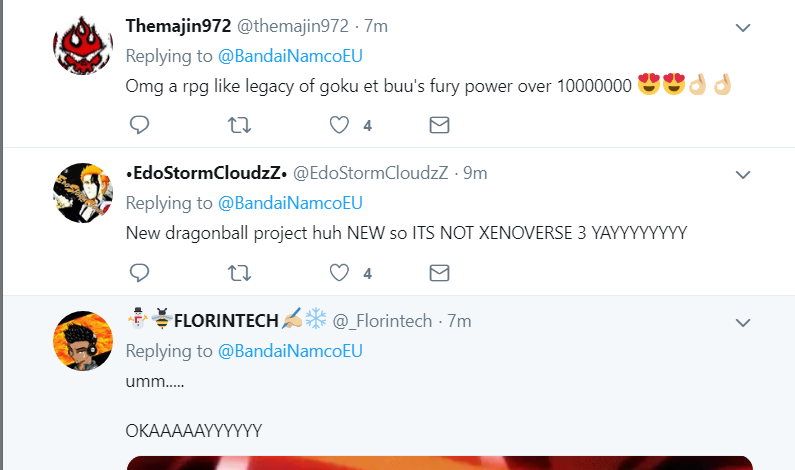 Well, that's it for now. I am just so hyped up for this game. It's been just 10 minutes since the announcement but I have started imagining the kind of things they can include in this game. I hope it is available on all consoles and PC obviously. Well, damn! The name is also so cool – Project Z! Well, I just hope it lives up to the hype! Well, that covers the whole topic for now. Let me know what do you guys think about it down below!