Artist 'Bosslogic' Recreates Famous Celebrities As Your Favorite Dragon Ball Characters!
Hey guys! How's it going on? I was browsing reddit and saw that there's this amazing artist who is recreating some of the famous celebrities as our favorite Dragon Ball characters. The artist goes by the name Bosslogic on both twitter and instagram and is a very famous and loved artist in the community. Bosslogic started experimenting with some Dragon Ball characters and one thing led to another. His creations are really amazing.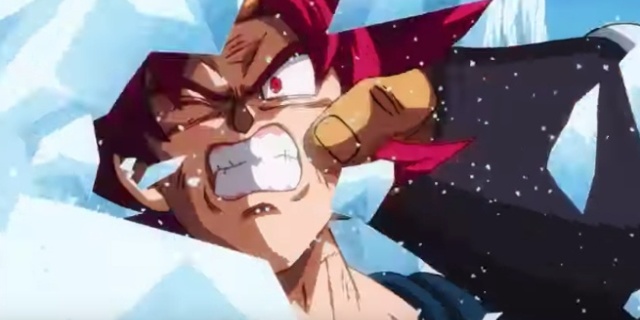 He has done some Dragon Ball recreations like Dr. Gero and Android 19 in the past but recently he's on a spree with Dragon Ball Super. He has released so many in the past few weeks that everyone is just talking about his creations. Some are really funny and some really intense! I personally like his Androids series including Cell too. Well, enough talk about this and let's see that amazing artwork by our eyes now. Be prepared!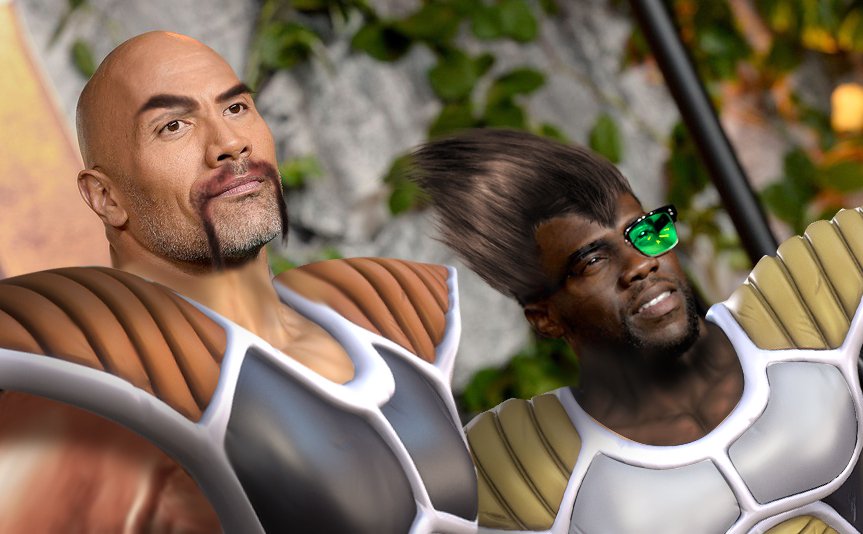 The artist @Bosslogic shared an interpretation of Dwayne Johnson as Nappa, and Kevin Hart as Vegeta, and the results are really amazing. The communities on reddit, twitter and facebook really blew up after this image was uploaded and shared by thousands of people. I think 'Rock' is really rocking that Nappa style makeover. Well, about Vegeta… I really don't know what to say, it's just cracking me up so hard. I can't stop laughing!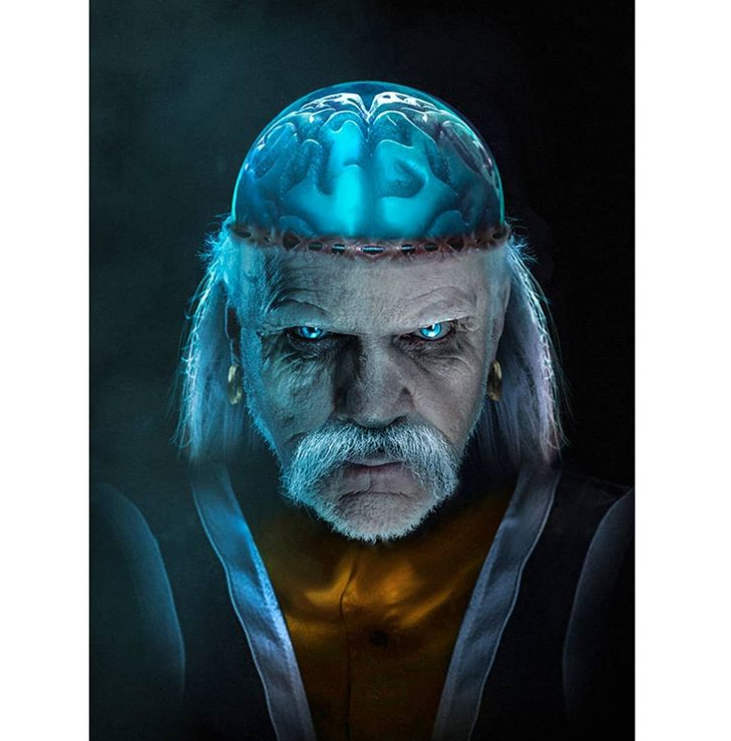 Here, we have Malcolm McDowell recreated as Dr. Gero and the details are really amazing. Bosslogic is really an amazing artist after all. This isn't just a simple edit, he literally created a brand new person, something with life in this art piece. I mean just compare Malcolm McDowell's face to this picture and I am sure you all would be blown away. I also like that Android effects and the brain popping out is also peculiar. Amazing job!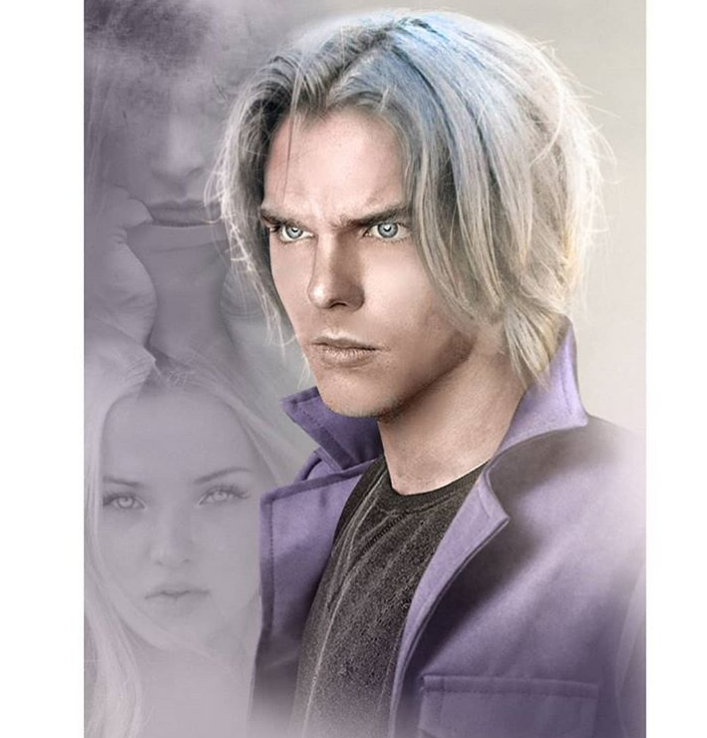 The next one on our list is Future Trunks! Bosslogic shared an interesting take on Nicholas Hoult as a live-action Future Trunks. Nailing Trunks would be crucial to a live-action adaptation of the Android arc, and Hoult is a credible enough actor to feasibly carry the arc on his shoulders. It seems like we could actually pull off a decent live action with all these cast members and the amazing effects by Bosslogic! Well, it's just a dream.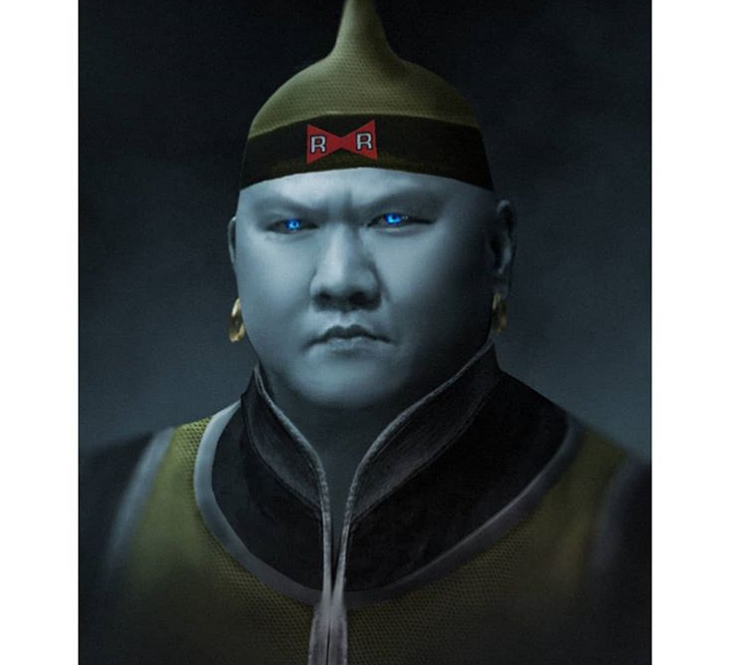 I think everyone can recognize this guy. This is our boy Wong from Doctor Strange and The Avengers! Benedict Wong really fits in the role of Android 19 and Bosslogic did a fantastic job recreating his image like this. I mean I was at a loss of words after I saw all the work he has done. All these edits just scream talent and hard work. Also, just wait till you see Mr. Satan. He is one of my favorite edits from all these amazing ones.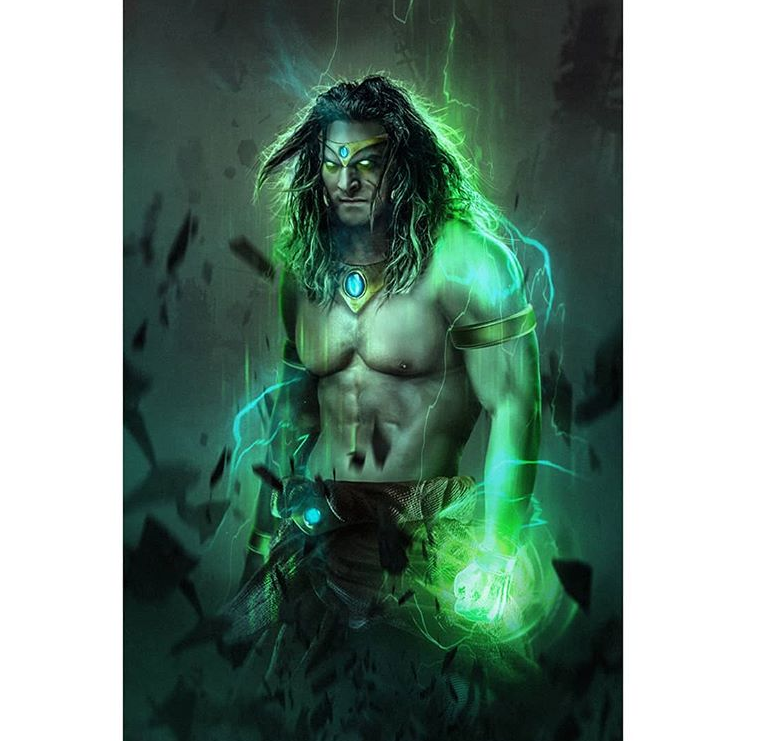 Bosslogic on instagram posted this controversial picture of Jason Momoa saying, "Playing around in PS today on [Jason Momoa] Broly, I have not seen the dude beardless in ages. PS if you are going to add Broly in a movie, final form needs to be CGI like Hulk." Well, it really doesn't fit Broly that good but still the edit is amazing! I think the Dragon Ball fans can appreciate this art work too. The ki effects are what I liked the most!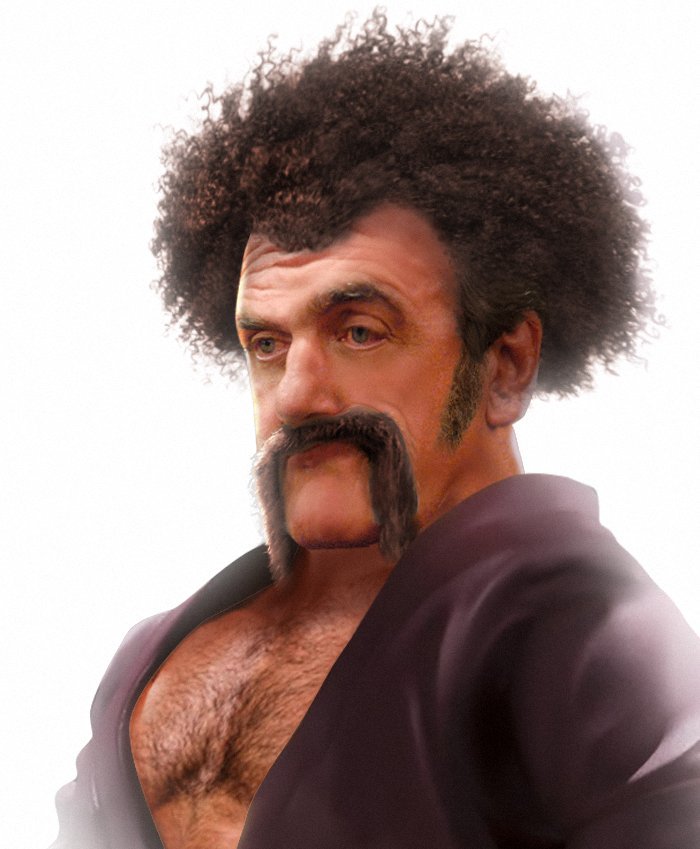 This one is my favorite. This is just too amazing to explain into words. I mean, if they actually ever do a live action, they need the same people as they fit the role so well! Bosslogic took Hulk Hogan and transformed him into this brilliant Mr. Satan! I know Mr. Satan doesn't have much screen time but still I think people will love how beautiful this transformation looks. Hollywood, if you're reading this, please do something about the live action!