Dragon Ball FighterZ Wins Best Fighting Game At The Game Awards 2018!
Hey guys! I have some really amazing news for you guys! Just right now, at The Game Awards 2018, Dragon Ball FighterZ has been awarded the best 'Fighting Game' of the year 2018! Just how amazing is that!? I mean this is a huge respect for the Dragon Ball community as well. The game is genuinely so good and I have also spent hours playing it but seeing it win the best fighting game really brings tears to my eyes! Dragon Ball FOREVER!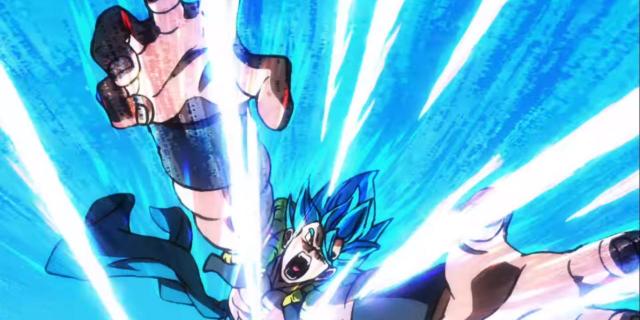 I am really just so happy for this game. I am not really an expert in gaming or anything related to how they select the winner or anything but still I think this game got the respect it deserves. I didn't even know the game awards were going on right now, I was just close to sleeping but then twitter exploded and I jumped out of my bed to share this with you guys! I just can't believe that this happened! Dragon Ball at #1 once again, I love this feeling!
On behalf of everyone at Bandai Namco we want to thank all the FighterZ for making #DRAGONBALLFighterZ the BEST FIGHTING GAME of 2018! SUBARASHII!

Elevate your power to new heights! Order your copy of DRAGON BALL FighterZ today: https://t.co/qBSpAZa7qh pic.twitter.com/PcSlj3uSgW

— Bandai Namco US (@BandaiNamcoUS) December 7, 2018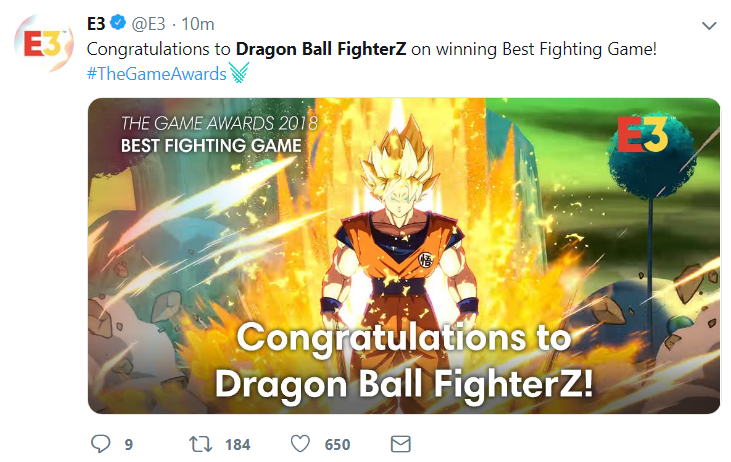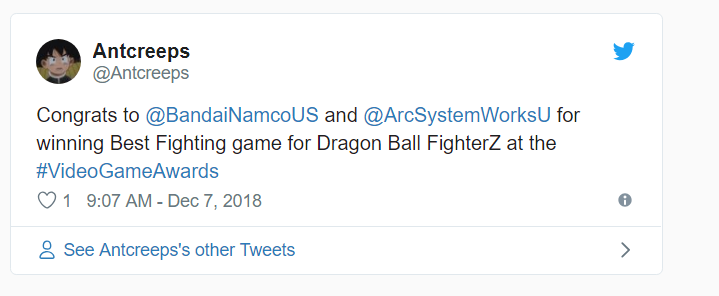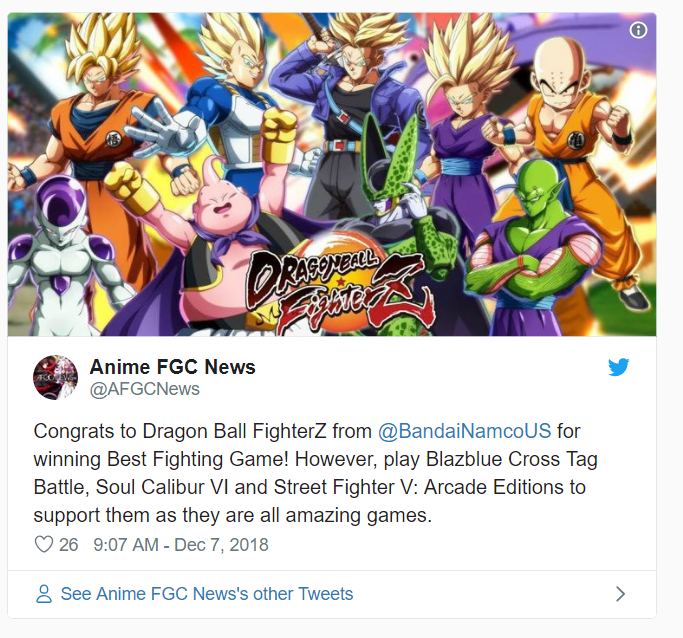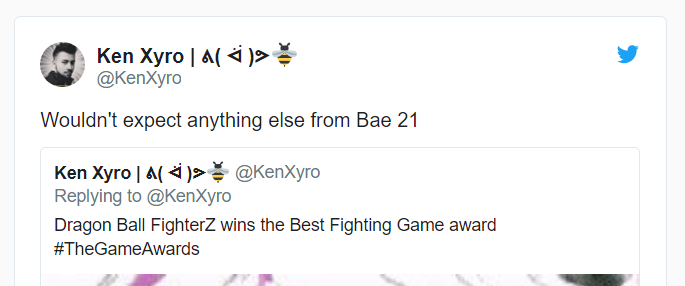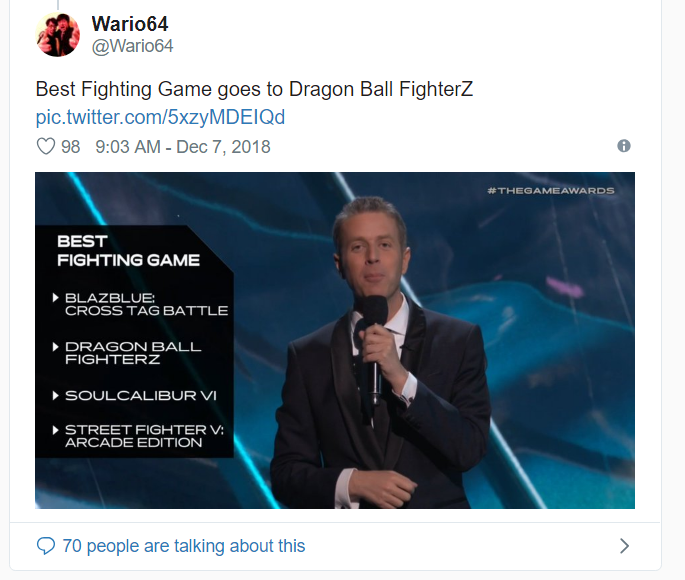 BEST FIGHTING GAME DRAGONBALL FIGHTERZ LETS GET THIS BREAD @BandaiNamcoUS LETS GET THIS SENZU BEAN GOKU #TheGameAwards #TheGameAwards2018 pic.twitter.com/gdhbd4Wd1P

— Geek Mill (Cheyenne) (@CheyenneYoutube) December 7, 2018