Dragon Ball Heroes Just Gave Gohan A Brand New Look!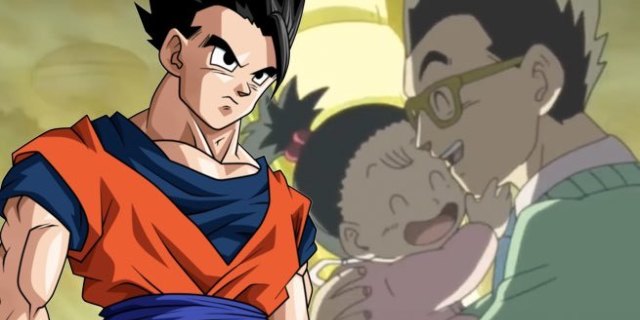 Hey guys! How's it going on? As the latest Dragon Ball Super anime is just around the corner, we got some pretty interesting scans over twitter. It's all about the Super Dragon Ball Heroes. It is about to enter the Universe Mission 3 with some brand new stuff while incorporating the old designs as well. As the anime is going to adapt this Universe Mission arc, I think you guys should see this.
It's about Gohan's look this time. We all remember the bad ass Super Saiyan 2 Gohan who was so powerful and won every fan's heart in Dragon Ball Z. When we saw this professor Gohan in Dragon Ball Super and also his so called 'lame' performance in the Tournament of Power, everyone was pretty disappointed in him.
This latest look just made his so called uncool "professor" look in a badass way. I think the last time we saw him looking so stylish and bold was when he was fighting Buu as Mystic Gohan. Well, just take a look for yourself.
Gohan Xeno is such a stylish design. A good example of how glasses can make a character look cool. pic.twitter.com/uRC7SXTj9D

— Erren Van Duine (@ErrenVanDuine) June 21, 2018
That's not the only design available though. There's a design shown too with his coat removed and it is pretty good. It's really such a stylish combination that you would want it to be canon. Well, we can only wish. Let's see it!
I will scan when I'm home!! @MrGohan9000 pic.twitter.com/iB6PuX4jaJ

— ✨Maria MsDBZbabe✨ (@MsDBZbabe) June 21, 2018
What do you guys think about his new look? Will we see him in the upcoming spin off Dragon Ball Super anime? We won't see him in the first few episodes but we cannot say anything about the later episodes. Well, let's just wait and see. We are gonna get Goku Xeno, so hoping for Gohan Xeno isn't far-fetched!