Dragon Ball Super: Broly IMDb Rating – 10 After 24 Hours Of Release!
Hey guys! How's it going on!? I have something very proud and nice to share with you guys. It's been nearly 30 hours since Dragon Ball Super: Broly was officially released in Japan. The Los Angeles premiere also ended a while back and people have been coming out with their reviews, leaks and what not. Well, when you think about watching a new movie, what is the first thing that comes in your mind? The ratings the movie received!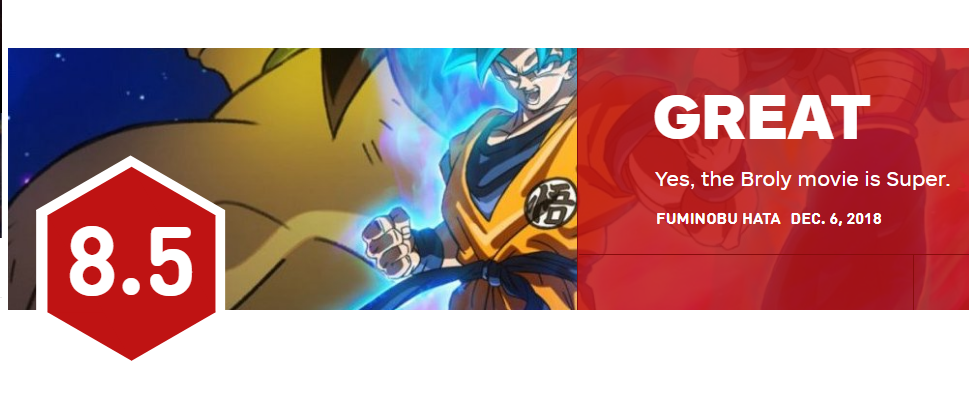 IGN reviewed the Dragon Ball Super: Broly movie early on and gave it a rating of 8.5 out of 10 which is a very good score. Well, all the Dragon Ball fans know that the movie is going to be great and we all are gonna love it. Nearly all of us are gonna give it 8-9 stars on average when we finally get to watch it properly. Well, some fans have been sharing the IMDb link of Dragon Ball Super: Broly stating that the movie has a 10/10 rating on the site.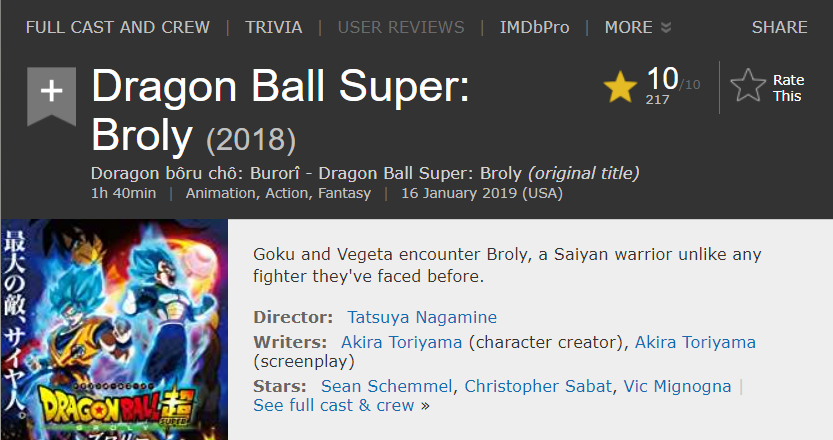 This seemed kinda weird as no matter how good a movie is, I still haven't seen a movie get a perfect 10 rating after 24 hours of release. There are always some harsh critics or people who would rate it low and it would be fair in their perspective as well. Even then, after nearly 30 hours of it's release, with all the leaks and the hype it has maintained a 10 rating on IMDb. I still don't know if it's not just updated yet but it still looks so good.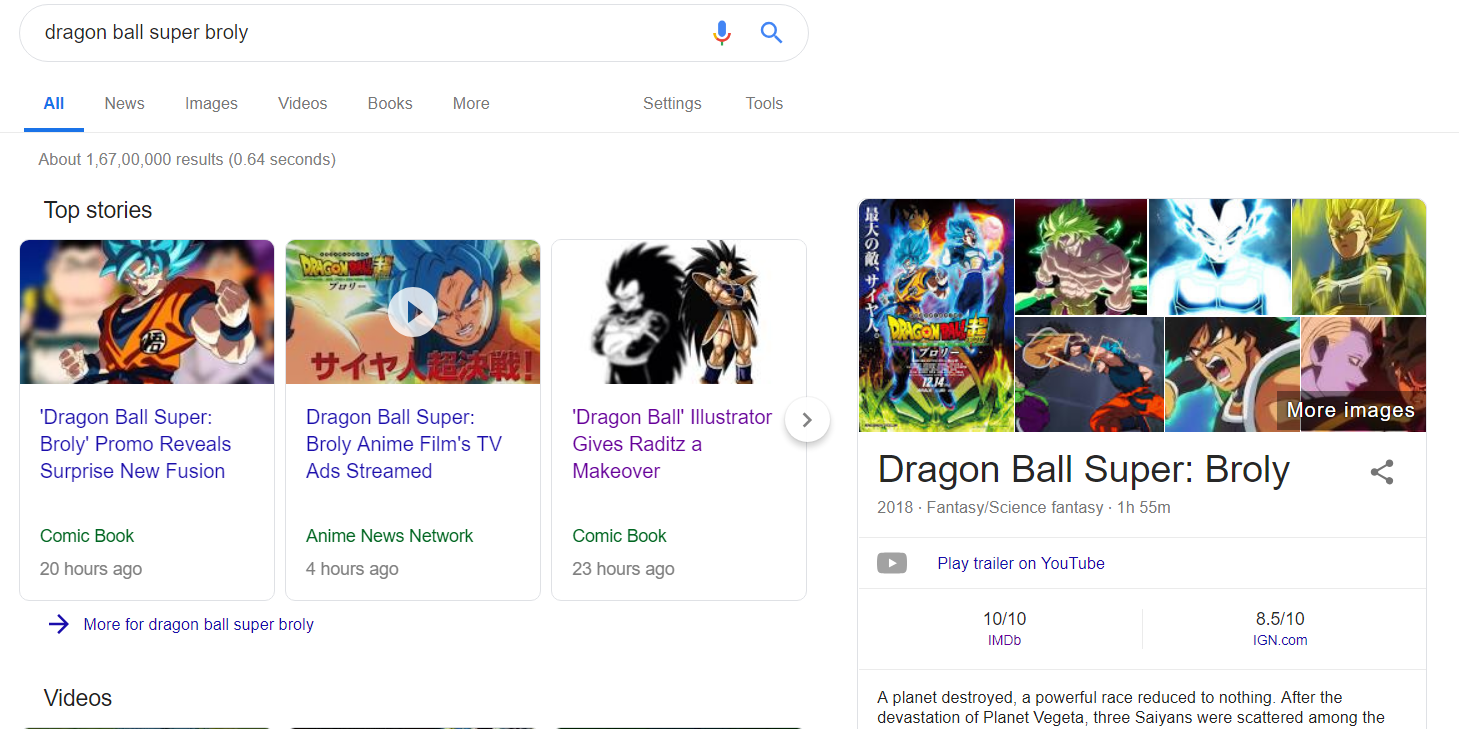 Nearly ~220 people have given it a 10 rating and I hope the people reviewing it in the future give it a 10 rating as well. If you have seen Dragon Ball Super: Broly officially in a theater near you, I request you to give it a rating on IMDb. It doesn't have to be 10, just give it an honest rating and get it in trending as well. It's currently at #116 in Popularity and I would love to see it get in the top 10 before 2018 ends. We need to let everyone know.