Dragon Ball Super Chapter 44 Spoilers – Moro Attacks Planet Namek, Moro Vs Vegeta!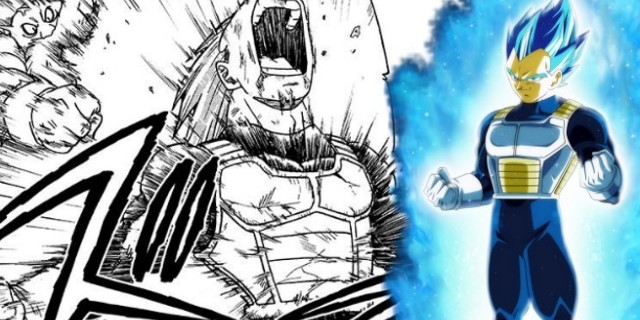 In the next scan, we see Vegeta has successfully saved the Namekian child before Moro could suck the life energy. Vegeta is doing a lot of good deeds lately. Well, it seems like Vegeta is pissed off and ready to beat Moro's ass. Vegeta is the first one to fight Moro. In the other scans, we see Vegeta attacking Moro in his Super Saiyan Blue form but Moro easily blocked it. In another panel, we see Moro gives a small smile and goes on saying –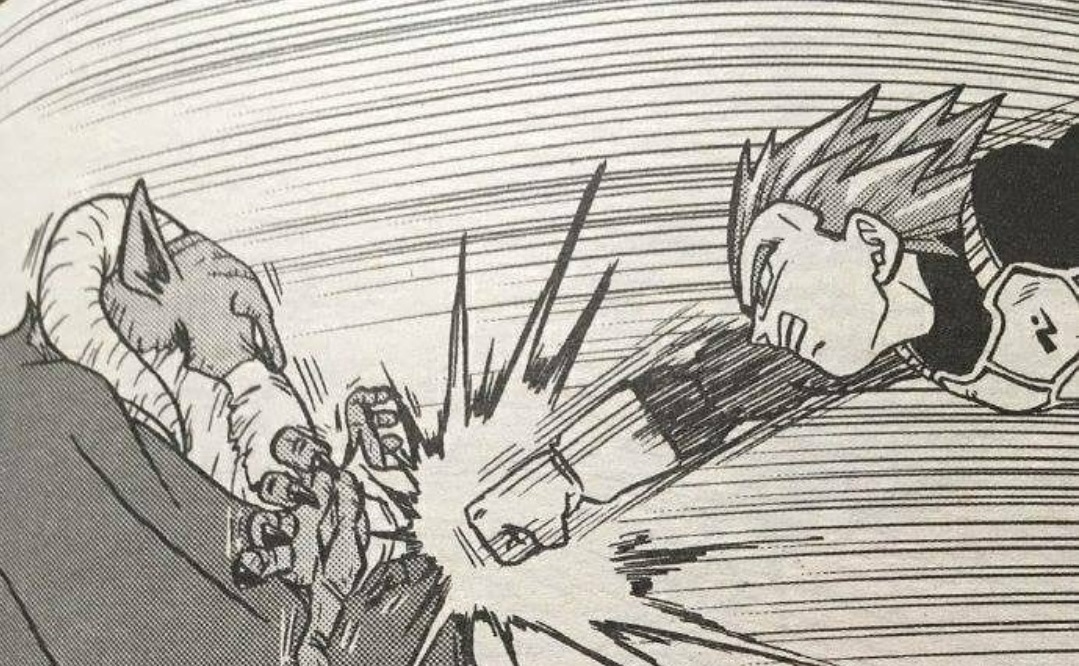 "… However, luckily for me, before my lifespan was used up, meager as it may be, a bit of my magic power returned…" So, Moro is not immortal. He has a finite lifespan but there may be some factors which could extend it as he's been living for millions of years now. Now, we have the final scan! This one reveals Moro's real body structure, his real appearance behind the cloak! There's a special message as well which has surprised a lot of fans.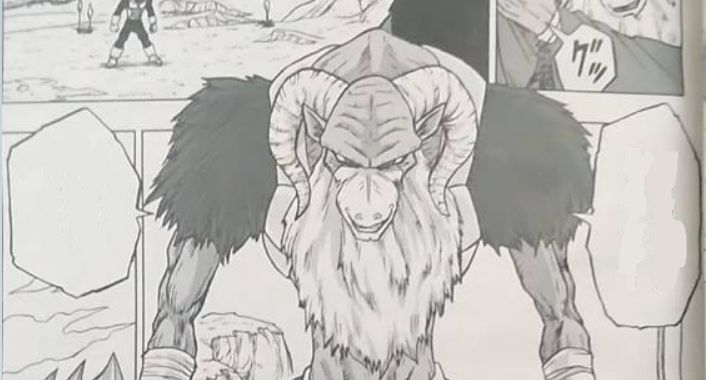 The final panel shows us, Moro, talking to Vegeta, "You want to see my magic powers? All right, then. I will show you!" He says this while removing his cloak and revealing his real appearance. His body structure is really different. He's not some bulky goat but a scrawny tall goat! The panel also states – "Moro's magic powers, which nearly consumed the universe 10 million years ago, are to be unleashed at last…"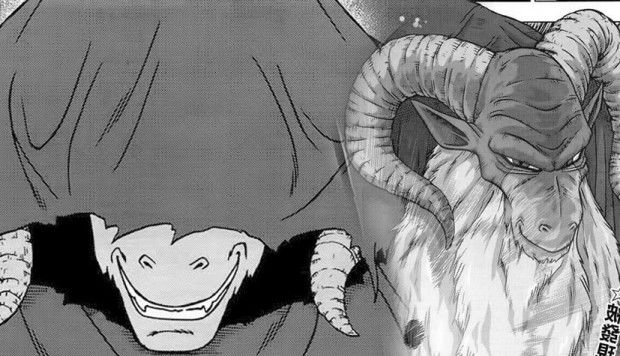 Things are finally getting interesting! I am really hyped up for this arc now. We are going to see some magic battles involving God Ki and I hope Moro is someone linked to the Demons or the Angels! I cannot wait for the official English update to be released on Monday. What do you guys think? Do you think Vegeta can take on Moro or is Moro gonna pull some magic trick to seal off Vegeta's power? Let me know in the comments down below!