Dragon Ball Super Chapter 49 English – The Outer Space Battle!
Dragon Super Chapter 49 English has been finally released and this time we are going to have one spectacular battle chapter. This chapter is going to focus on the battle between Grand Supreme Kai, Goku, Vegeta, and Moro. The Moro arc is going to get over soon so we might see some really shocking things in this chapter. It's going to be really crazy so let's get started! The cover pic is made by UHG Animation.
Where To Read Dragon Ball Super Chapter 49 English
Dragon Ball Super Chapter 49 English has been released on official sites. You can read it on the official Mangaplus website. Another option to read the manga is by downloading their official app from the App Store or Google Play. Well, if you're not in the mood of reading the whole chapter, you can just read the summary I did on the Dragon Ball Super Chapter 49 down below. It covers up pretty much everything so you won't miss anything!
Dragon Ball Super Chapter 49 Summary
The chapter starts with the scenes of Planet Namek's energy being drained by Moro. Merus and the rest leave the planet as if they stay any longer, their energy would also be drained. Jaco talks to Esca about how hard it is for him to watch his planet die like that but Esca is no pushover. He says that he was ready for this and he will continue on the legacy and help restore the planet. Now, the panels shift to Moro.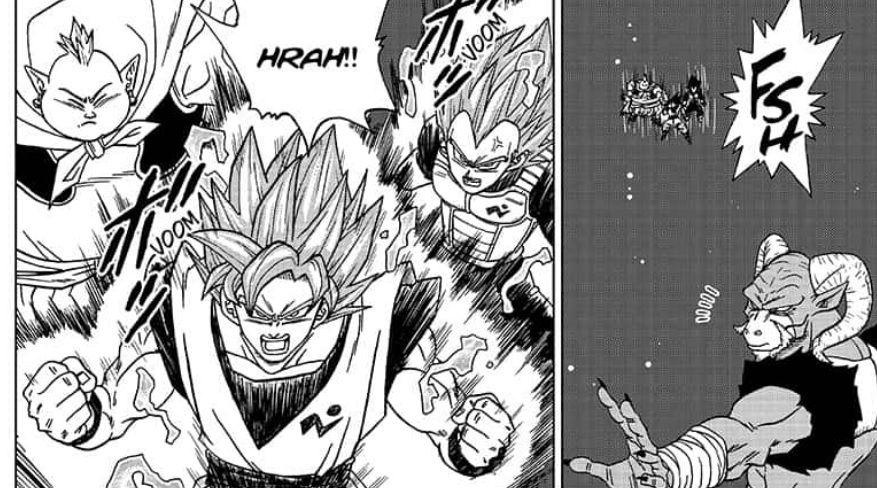 We have Moro absorbing the energy where our fighters instantly arrive. We have SSB Goku, SSB Vegeta, and Grand Supreme Kai. They start attacking him but the body was just an illusion made by his magic. They keep on attacking different bodies but all the bodies are disappearing one after another. Grand Supreme Kai suspects his real body isn't here and then suddenly he finds that his body is in the outer space. Goku charges forward but Vegeta stops him.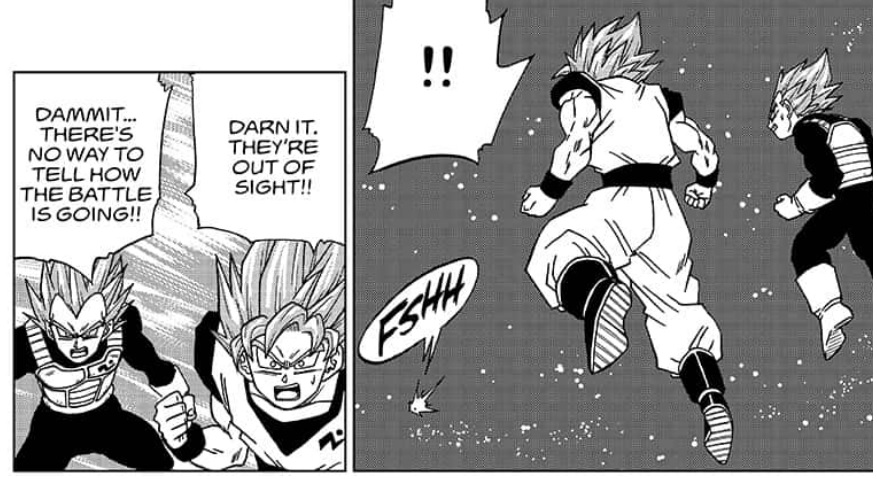 Vegeta stops him because Saiyans cannot survive in the outer space. Grand Supreme Kai takes the charge and goes to fight Moro. Meanwhile, Moro eats the energy he accumulated from Planet Namek. Grand Supreme Kai punches him but it has no effect on Moro. They start exchanging blows and Moro kicks the Grand Supreme Kai far away in the outer space. I think he purposefully took the battle deeper in the outer space away from Vegeta and Goku.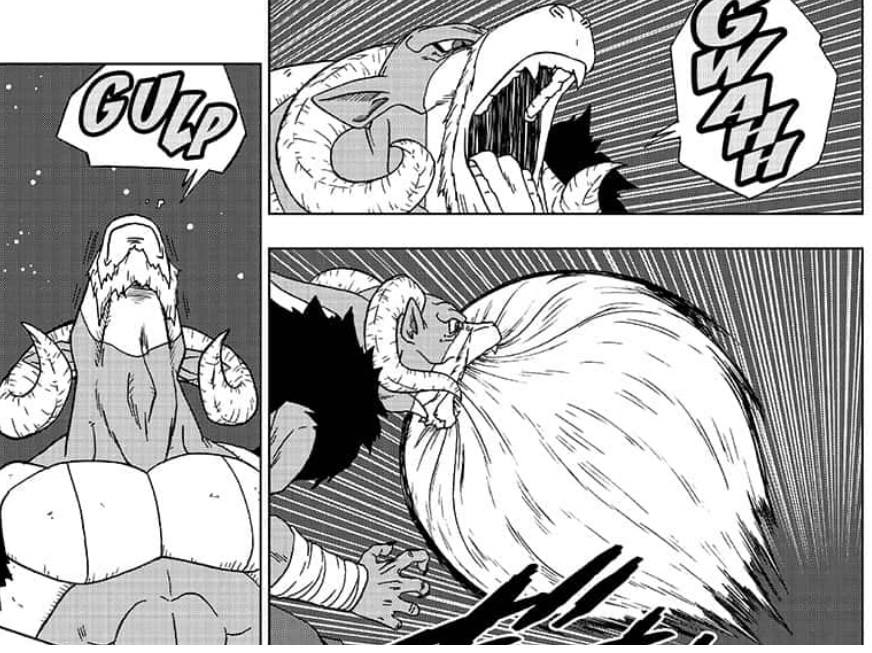 Even then the fight continues. Grand Supreme Kai is hitting Moro with ki blasts but Moro is just dodging all of them. Then he hides behind a huge asteroid. Grand Supreme Kai charges up a huge ki blast but it was a trap set up by Moro. Moro just suddenly comes out and eats the whole blast making him even stronger. Moro then trashes him around and mocks him. He was at first confused by the new abilities Grand Supreme Kai showed but now that he's stronger, it doesn't matter much.