Dragon Ball Super Chapter 49 English – The Outer Space Battle!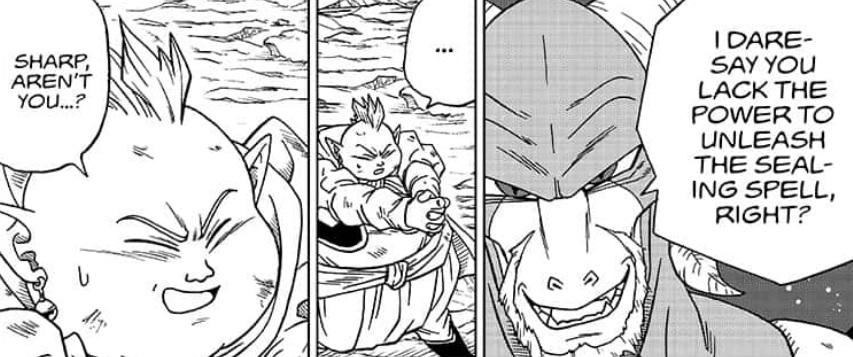 Moro asks if something happened to the Grand Supreme Kai in the past 10 million years so that he's been reduced to such a state. Grand Supreme Kai threatens Moro by telling him that he can either go back to the prison quietly or he will seal off his magic once again. Moro takes on the threat and asks the Kai to do the sealing. He then catches on to the fact that he cannot sense the god power he once held which is required to use the sealing technique.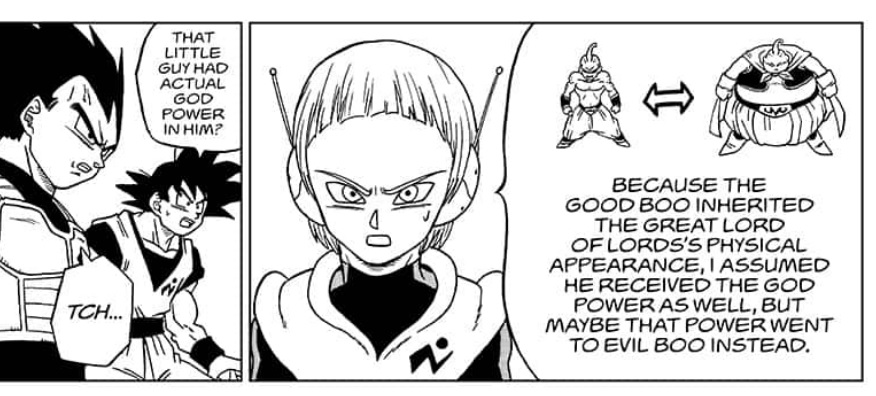 Now we switch back to Goku and Vegeta. The Galactic Patrol spaceship also arrives at their position. They are discussing Moro's capture. Goku asks about the sealing technique and Merus also suspects that the Kai doesn't have the power to perform the sealing technique. He explains that this might be due to the fact that Buu split it into his good and evil halves years ago. It seems like the god power was transferred to the Evil Buu while splitting.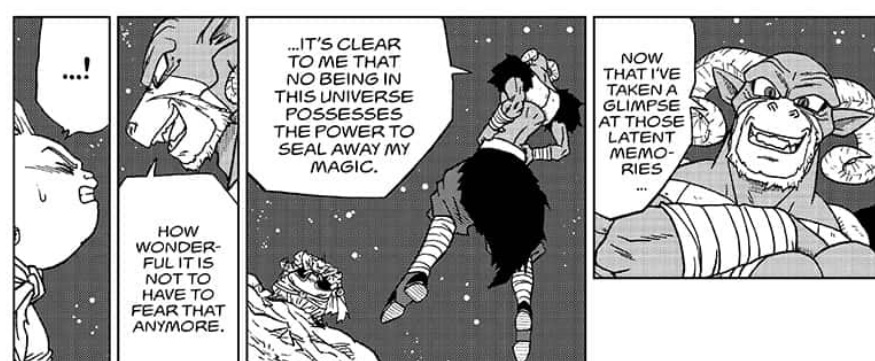 Now back to Moro and Kai. Moro is playing around with the Kai. He then asks him if someone stole his power and reduced him to that pink, piggish form from earlier. Suddenly, Buu's memories come up showing how Goku finished off Kid Buu and the powers went away with him or did they? 😉 Moro also took a look into his memories and is so happy that there's no one alive to seal off his magic now. I think he doesn't know about God of Destructions.