Dragon Ball Super Chapter 50 English – Moro's Army!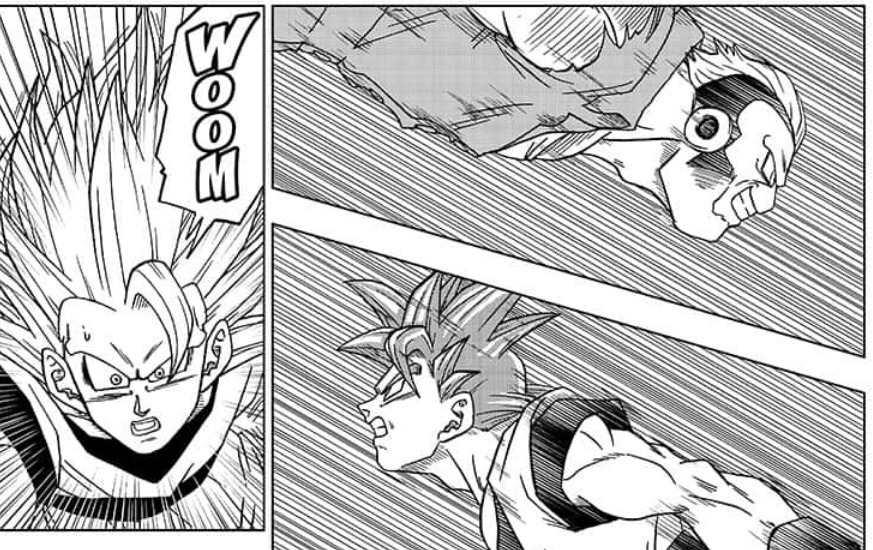 Then they start losing as they can't even maintain their Super Saiyan forms properly. Grand Supreme Kai is already tired from the outer space fight. Goku then asks why is Moro doing all this to which Moro says that he just wants to create an ideal galaxy where he can consume all the planets he wishes. On top of it, he hates this peace that Namek and other similar planets have and just wants to destroy it.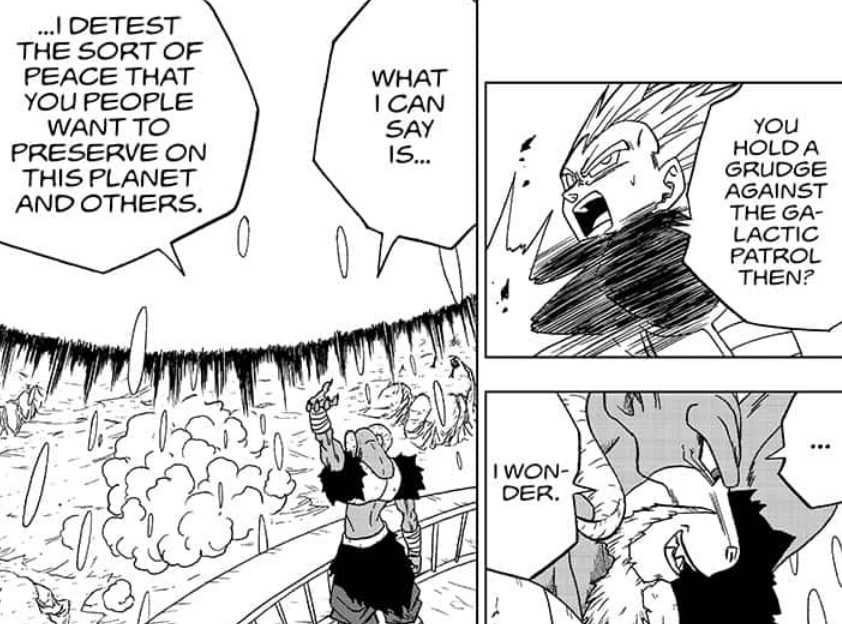 They are struggling to fight and in between their fights, some backup arrived. Merus, Jaco, and Esca arrives and tries to help the gang. Merus says that it's time to retreat as beating Moro right now is impossible. Esca tries to heal Grand Supreme Kai and helps him get up. Then they all decide to retreat back to the Galactic Patrol HQ. Merus tells Grand Supreme Kai and Esca to teleport back to the HQ as well.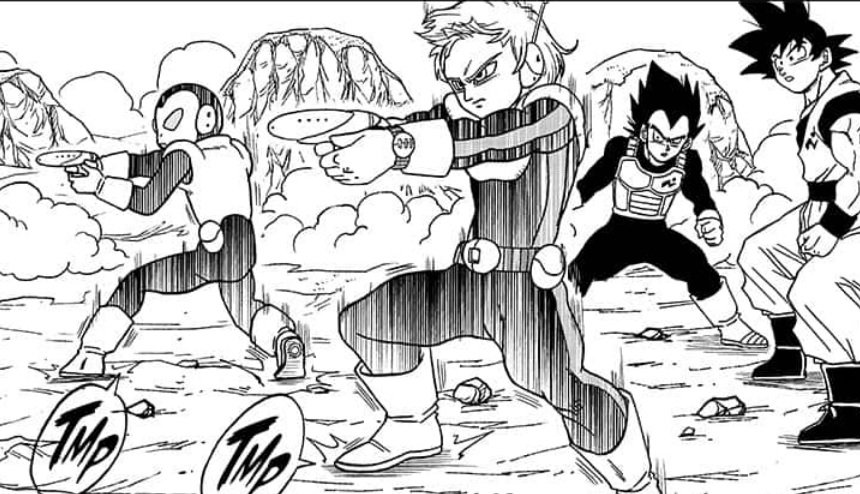 Grand Supreme Kai immediately teleports. Now Goku is trying to teleport but Vegeta is acting weird. Vegeta starts ranting and goes like, "Stupid magic spells… Stupid God power…" He starts whining about Saiyan Pride again like how Saiyans just need their physical might. They don't need special tricks but yet he has been reduced to such a state. Goku starts getting angry and asks him if he wanna just give up or what?