Dragon Ball Super Chapter 50 English – Moro's Army!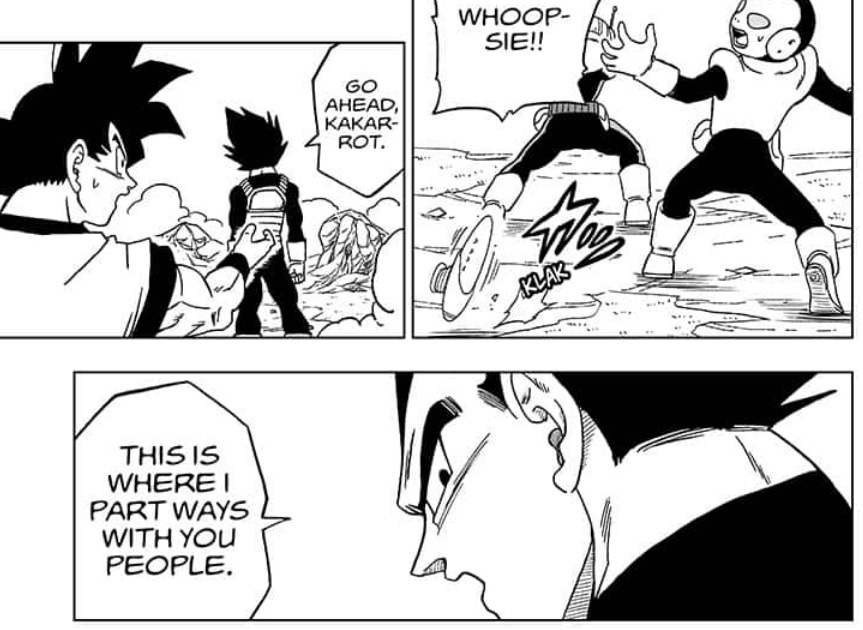 Vegeta notices the spaceship they were on before and then decides to part ways. He is going to find his own answer. He asks Goku to go ahead while he simply charges toward the spaceship. Goku then has no choice but to teleport without Vegeta. They teleport back to Galactic Patrol HQ and they are inside Galactic King's bathroom where he's taking a bath. They apologize and then starts talking about Vegeta.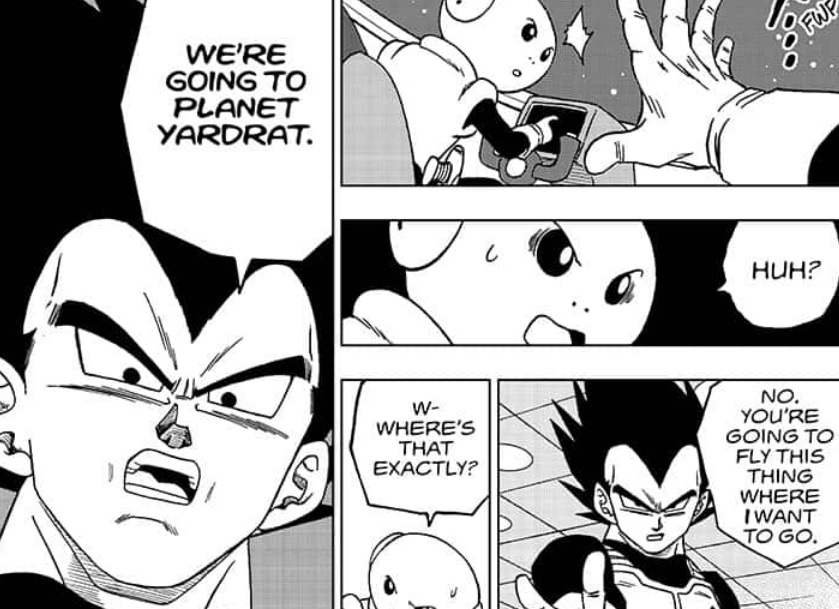 Vegeta is inside the spaceship and just as they start heading back, he technically hijacks it. He threatens Irico to take him somewhere else. Irico asks where and Vegeta says, "Planet Yardrat". The chapter ends there and this is such a shocking development. No one could have guessed that this would happen. What is Vegeta thinking? Is he going to learn the techniques Goku couldn't learn in the past? Well, we just have to wait for the next chapter!