Dragon Ball Super Chapter 50 Reveals Moro's Second Wish!
Dragon Ball Chapter 50 raw scans are out and this time the chapter is really different from the other chapters. Moro's second wish was also finally revealed in the latest chapter and it's kinda shocking in a different sense. We will get into the details shortly. Some people were saying that this Moro Arc is going t end in a few chapters and we all thought that Moro is going to lose but we all were never so wrong before.
The official English version of Dragon Ball Super Chapter 50 will be out tomorrow and as usual, you can read it on the official sources like MangaPlus and Viz. I will update you guys as soon as the English version comes out as I always do with my personal summary. Now let's get into the details of Moro's second wish! This arc just keeps on getting better and better. I can't wait for the next chapter!
In the raw scans, it was revealed that the chapter starts with the scene in the galactic patrol prison. Somehow all the prisoners are magically freed. Some of the prisoners get together and break out of the Galactic Patrol prison. They steal the spaceship and are now heading towards Moro's location. The guy who looks like the leader of the group figured it out that it must have been Moro who freed all of them.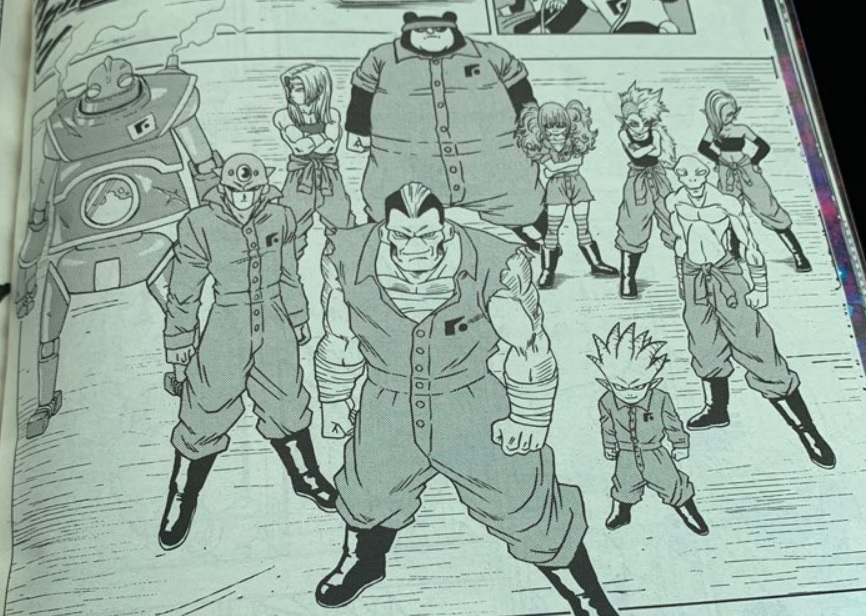 Merus, Jaco and the other people get the information that the prisoners are freed and heading over here. Even Esca detects that a lot of people with high energy levels are heading towards Planet Namek. These prisoners are no pushovers. One of them even looks like Hit. Then we see a scene where Moro himself reveals that his second wish was to free all the prisoners from the Galactic Patrol Prison. Just shortly after that, the prisoners arrive on Planet Namek.
The leader of the prisoners (I am assuming he's the leader as he's the one leading them all right now) reports to Moro and is kneeling down against him. I think they all are Moro's henchmen now. Then all these prisoners inside the spaceship start charging against Goku, Vegeta and Grand Supreme Kai. They don't have any problem dealing with them but there are so many of them.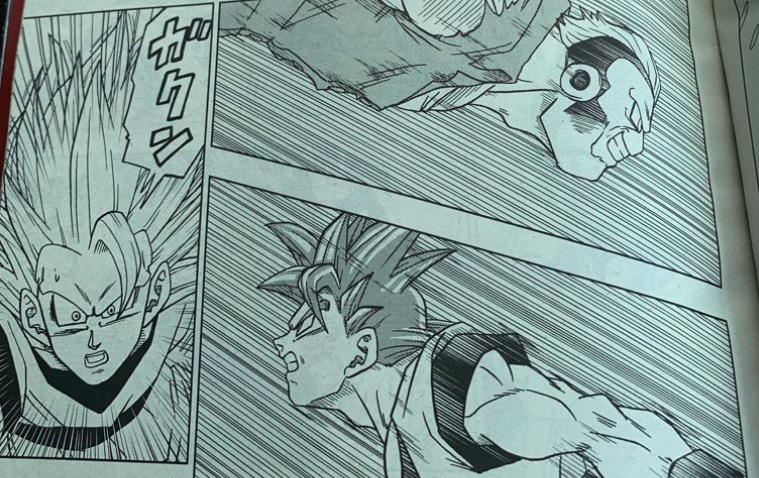 The main prisoners also start fighting. Moro also started absorbing the planet's energy and it's affecting Goku and Co. as well. In between battles, their forms are changing. Goku went from Super Saiyan God to Super Saiyan 3 in an instant and got punched hard. Vegeta was also reduced to his base form. Things are getting out of hand. Then we have a lot of fights and then Merus appears. They all want to retreat but Vegeta is fed up with all this.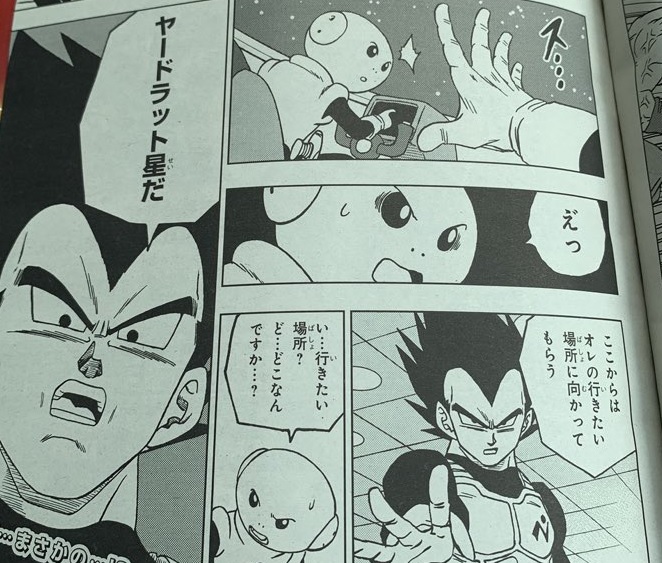 Vegeta refuses to go with them and instead he goes to the Galactic Patrol spaceship. Goku takes Merus, Grand Supreme Kai, and the rest to the Galactic Patrol's HQ while Vegeta hijacks the Galactic Patrol spaceship which was near Planet Namek. Vegeta says that he wants to go to a place immediately. The galactic patrol guy asks which place and Vegeta replies – Planet Yardrat. Now that's shocking! What is he planning? Is he planning to learn the techniques that Goku couldn't? Well, we just have to wait for the next chapter now!