Dragon Ball Super Chapter 53 – Merus Trains Goku & Helps Him With Ultra Instinct!
The latest chapter of Dragon Ball Super was pretty exciting as it showed Goku and Vegeta's exclusive training regime. Things are finally getting into motion and I think this arc will get to its climax pretty soon. The latest chapter was just released and you can read it on Mangaplus or Viz. The next chapter will also be pretty crucial as it would reveal Vegeta's new techniques. Well, let's see a brief summary of the latest chapter before we go into Dragon Ball Super Chapter 53.
Dragon Ball Super Chapter 52 Summary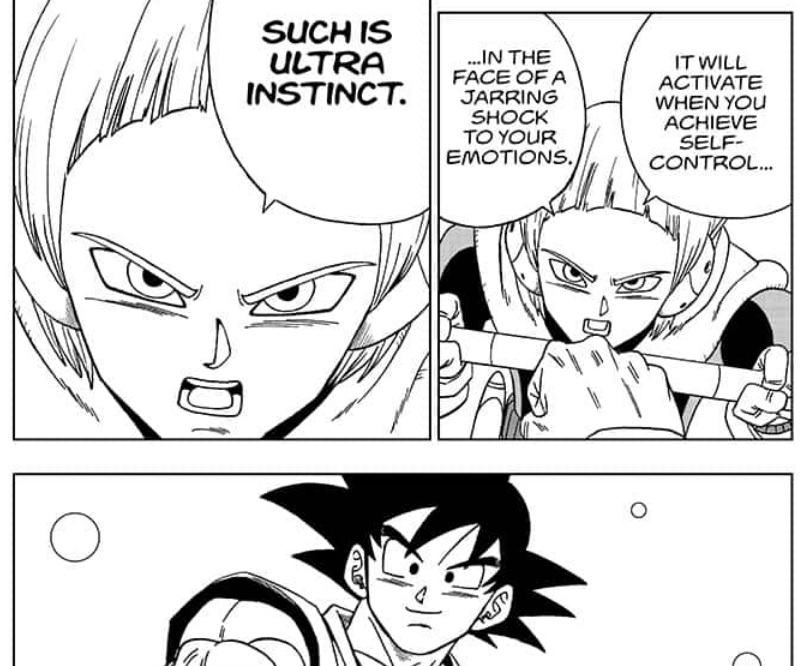 Vegeta arrives at Planet Yardrat and the residents were already expecting Vegeta to arrive. They heard everything from Goku and were ready to help him. Vegeta got to know that there is a technique called 'spirit control' which opens pathways to different techniques like Instant Teleportation, Making Copies, Gigantification, etc. Vegeta is ready to learn and get stronger. Then, some of the thieves under Moro arrives on Earth and fights Piccolo. Piccolo takes care of them easily and lets them go thinking they are too weak to be related to Moro. Then Dende confirms that they are connected to Moro and Piccolo stops them but it was too late. Moro got the signal and has dispatched another strong scouting party. Now, Merus is training Goku and it seems like Goku cannot even land 1 punch. Goku is talking about Ultra Instinct and he can't get the hang of it. Merus interrupts and talks about Ultra Instinct. He reveals that he knows about the technique and he is hiding his power. Then they go into the Chamber of Time & Space to train where Merus reveals that he can finally go all out without anyone finding out. It seems like Merus is hiding a lot of secrets. Is he somehow related to the angels?
Dragon Ball Super Chapter 53 Spoilers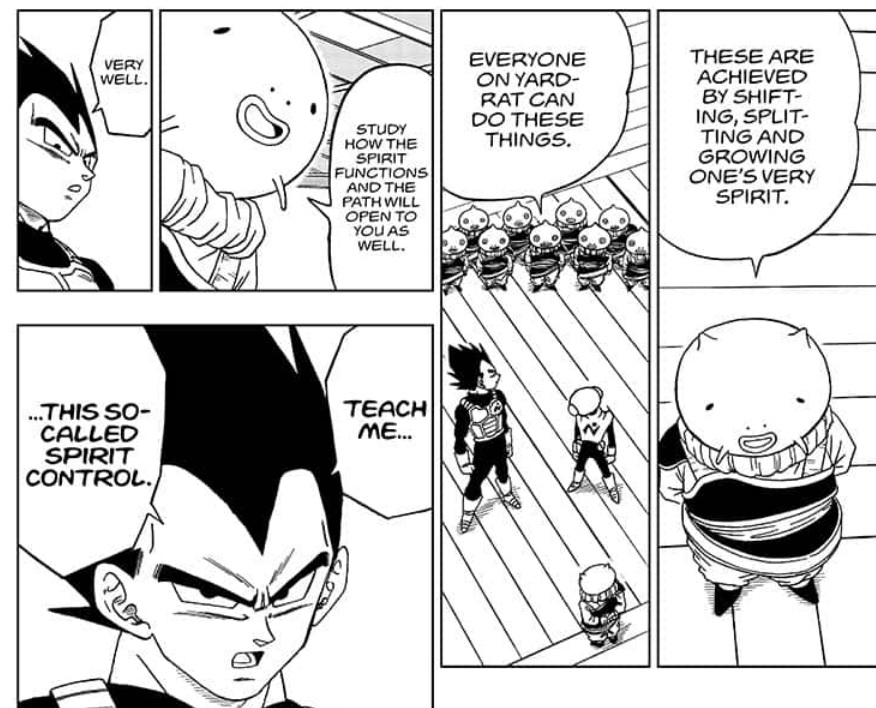 Dragon Ball Super Chapter 53 will focus on Merus and Goku. Merus is training Goku as Goku thinks he can get closer to Ultra Instinct if Merus trains him properly. Merus knows about Ultra Instinct and he's hiding a lot of things which he can now reveal as they are in the chamber of space & time. Vegeta is going to learn something completely different and new. I hope in Dragon Ball Super Chapter 53, they give Vegeta some logical powerup so that he can stand his ground against Moro. Well, we would just have to wait and see now. I am really pumped up!
Dragon Ball Super Chapter 53 Release Date
Dragon Ball Super Chapter 53 will be out next month. Dragon Ball Super Chapter 53 release date is October 20, 2019 (Official Release). The raw scans and spoilers will be out by October 18, 2019.  We will let you guys know if there's any other update!