Dragon Ball Super Chapter 59 – Goku Vs Moro But What About Vegeta?
The latest chapter of Dragon Ball Super was released a few days ago where we got to witness some very special things at the end. People literally went crazy about the powerup Goku got after his training with Merus. Well, if you still haven't read the latest chapter, I would advise you to read it as soon as possible on their official website – MangaPlus as the following content will have a lot of spoilers. Let's discuss a little about the latest chapter before talking about Dragon Ball Super Chapter 59.
The last 10-15 pages of the chapter were the key highlights which impressed the fans in general. In the starting Goku just helped all the Z-fighters like Krillin, Yamcha, Tien, etc. leading up to Gohan and others. There he fought Saganbo and then Moro got rid of him when he was unable to fight anymore. In the end, Goku revealed that he can now use Ultra Instinct Omen (Sign) at will now. He is extremely fast in his Ultra Instinct Omen form and I am sure Goku can now dodge all the incoming attacks but will that work against Moro?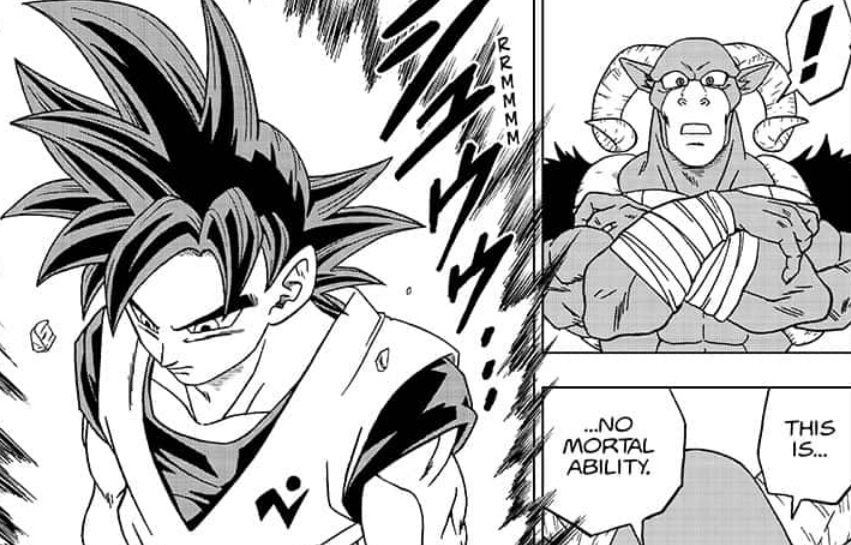 We all know that Moro basically fights by absorbing energy and there is really no way right now for Goku to evade this attack. If he gets too close, his energy will be sapped away and if he attacks from far away, Moro can easily dodge/block the ki attacks. It's going to be really interesting how Goku will fight Moro in Dragon Ball Super Chapter 59. I mean as Moro stated, Ultra Instinct is the power of the gods. It is the ultimate weapon right now. If Moro can still somehow fight evenly against him then Ultra Instinct will become a joke. I am sure there will be some limitations to the UI Omen form.
Also, what about Vegeta? Are we all forgetting about the prince of all Saiyans? The fresh prince needs to show his face in Dragon Ball Super Chapter 59 or people will start rioting. Vegeta is diligently training at Yardrat hoping to master some technique that will work against Moro. He's waiting for Moro to join the fight and the time has come for Vegeta's dramatic entry. This whole situation is pretty weird as if Goku has truly mastered Ultra Instinct Omen and he can defeat Moro easily, what's the use of Vegeta's training?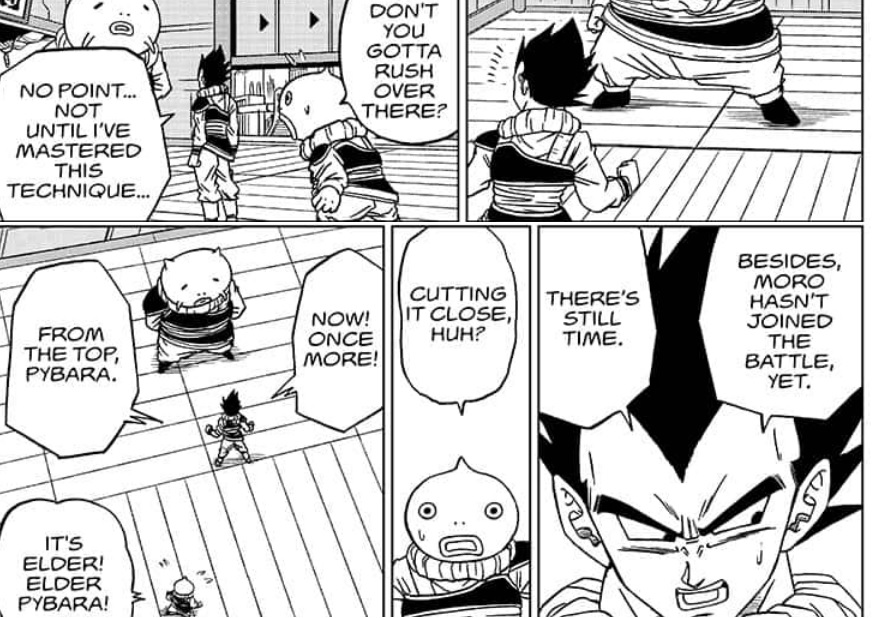 Also, if Moro can still overpower Goku in his Ultra Instinct Omen form when he can even become way stronger then I don't think this Moro arc is gonna end anytime soon. The most basic ending we can get is Goku & Vegeta teaming up to defeat Moro but I don't want to see something like this in Dragon Ball Super Chapter 59 or in the future. I think if we keep Ultra Instinct aside, Vegeta has become a lot stronger than Goku as he now has a better ki control thanks to the training he received at Yardrat. I would love to see Vegeta use his new techniques against Moro.
If they are giving Goku Ultra Instinct, they would definitely give Vegeta something to match the powerup. What are you guys expecting from the next Dragon Ball Super chapter? Are you more interested in seeing how Goku will fight Moro or are you guys waiting for Vegeta to save the day? Well, we all can just wait and speculate while we all are quarantining at our home. Stay safe and let me know what do you guys think about this scenario!
Dragon Ball Super Chapter 59 Release Date
Dragon Ball Super Chapter 59 will be out next month. Dragon Ball Super Chapter 59 release date is April 20, 2020 (Official Release). The raw scans and spoilers will be out by April 18, 2020.  We will let you guys know if there's any other update!