Dragon Ball Super English Chapter 45 Released – Vegeta Can't Turn [Spoiler]!?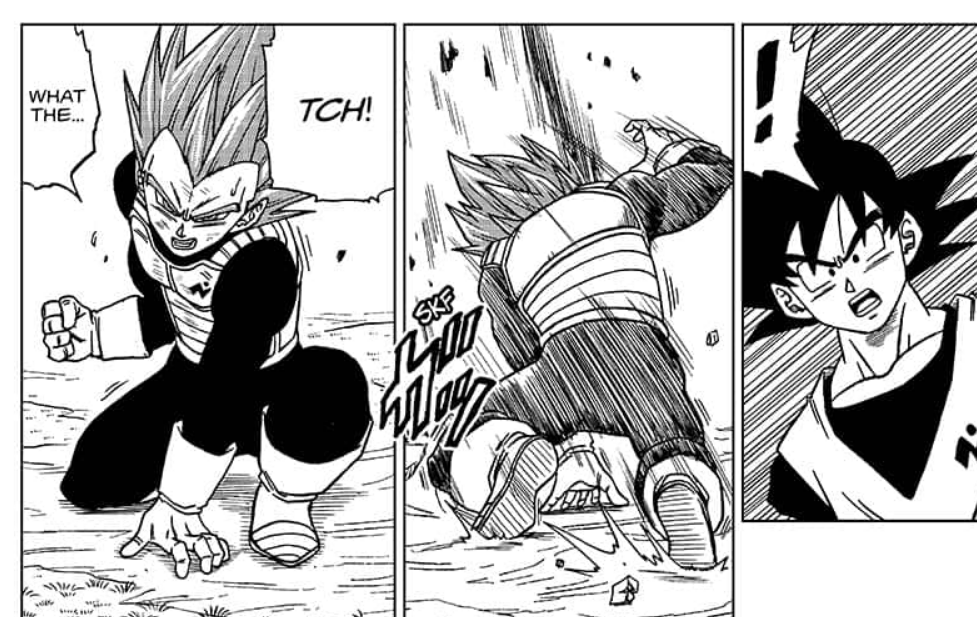 We then see Merus and Jaco talking about Moro's true technique. Apparently, Moro can wield the massive energy he steals from planets for direct attacks. Moro starts charging up and then suddenly it's like he has full control over the natural energy of Planet Namek. Even Vegeta is surprised. Moro keeps on attacking Vegeta using the planet Namek's energy. This Dragon Ball Super Chapter 45 is really intense. This is a very unique technique.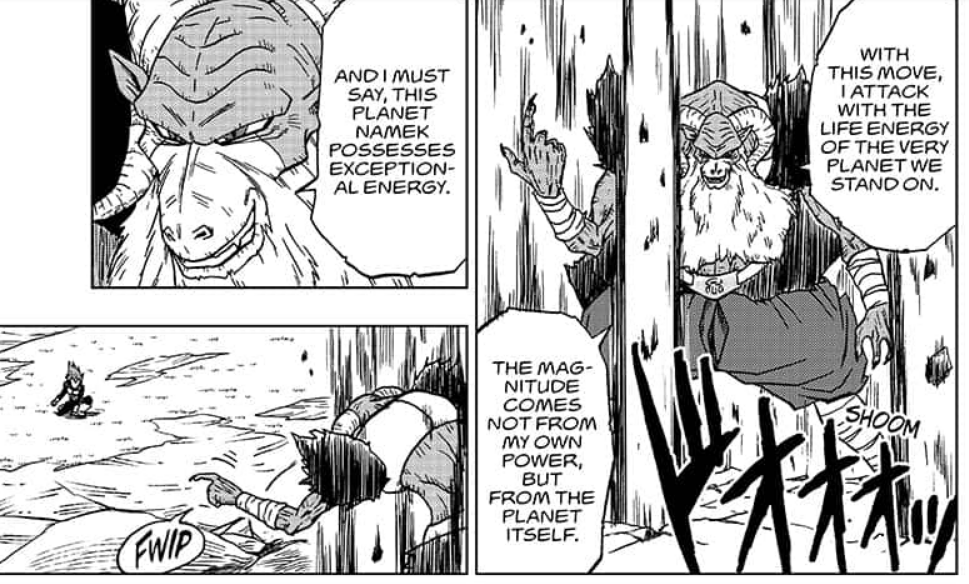 Then Moro explains how he can use the life energy of the planet itself to attack Vegeta. The power comes from the planet itself and it's not his own power. He also says that Planet Namek possesses exceptional energy. He keeps on attacking Vegeta so Vegeta tries to escape into the air but that's of no use as the energy attack will follow him everywhere. Vegeta is seriously cornered and tries a desperate head-on attack but that's useless as well.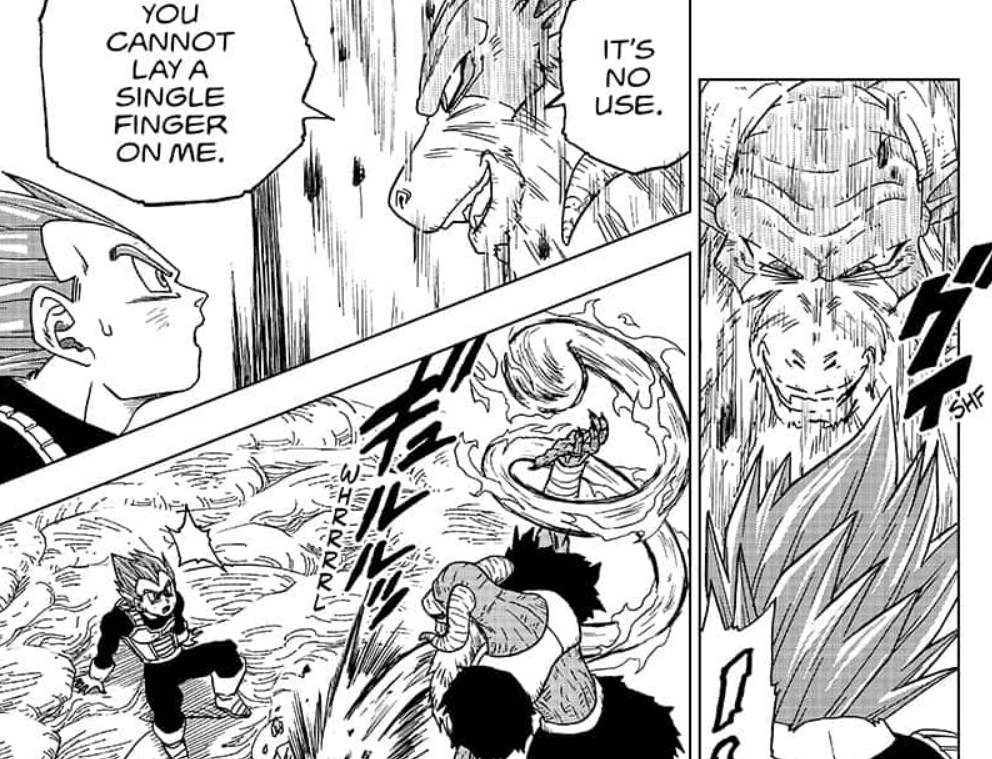 Moro shields himself with the life energy and tells Vegeta, "You cannot lay a single finger on me." Goku asks Vegeta if he should take over but Vegeta shuts him up. Vegeta then says that he just needs to dodge the attacks until Moro gets exhausted but Moro explains that this technique has no limits. He can use it until the life energy of the planet is exhausted. Vegeta then says that if he can't approach him then he can't capture him…