Dragon Ball Super Is Returning & Production Has Already Begun In Japan!?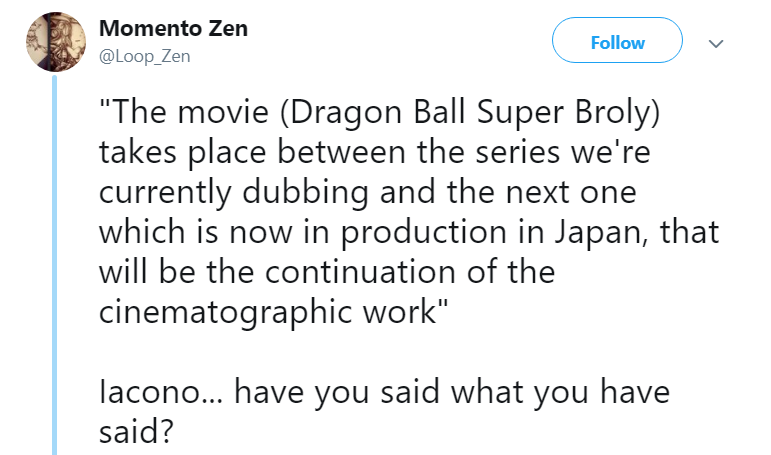 The translation done by Loop_Zen on twitter goes as the following – "The movie (Dragon Ball Super Broly) takes place between the series we're currently dubbing and the next one which is now in production in Japan, that will be the continuation of the cinematographic work" The user even adds, "Iacono… have you said what you have said?". Even he can't believe what the voice actor has revealed. This is really big news.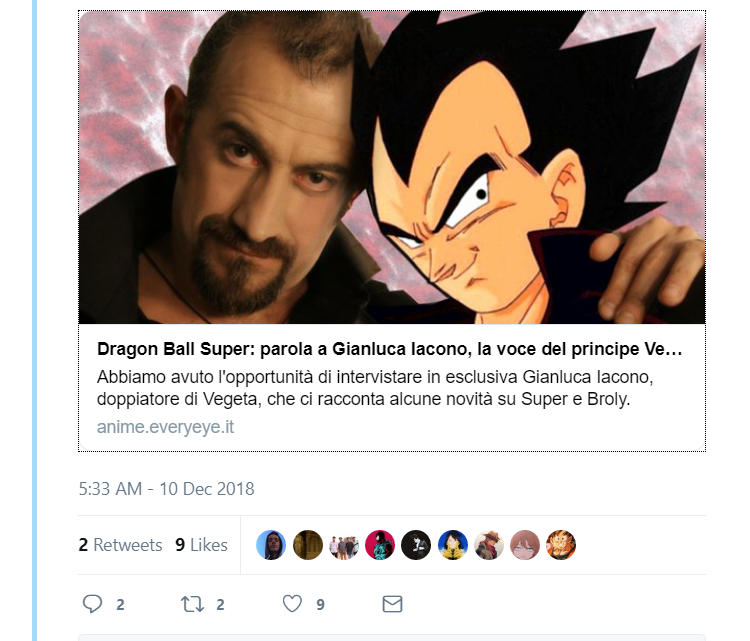 I mean he literally said that the movie takes place between Tournament of Power and the series which is under production in Japan. This also kinda confirms that the anime is going to continue with the 'Galactic Patrol Prisoner Arc' with the new villain for the return of anime. I think this would be perfect as the manga would be ahead of the anime and then could follow the manga instead of just going in a whole different way they were doing till now.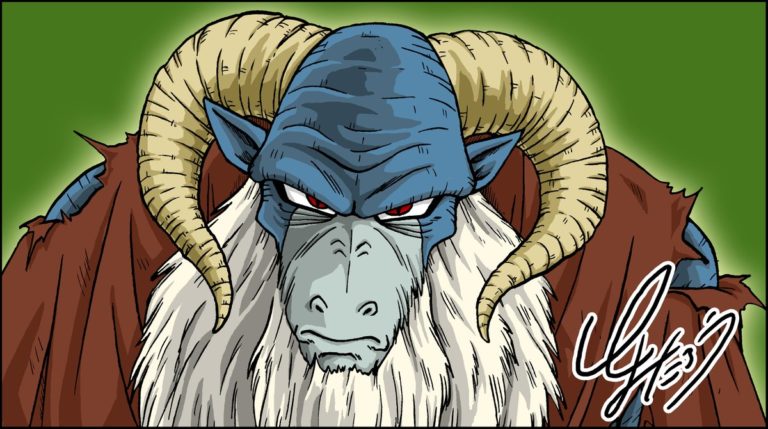 This is also good as the new arc Galactic Patrol Prisoner Arc in the manga is being supervised by Akira Toriyama himself, so the story and direction would definitely be better than usual. Before, Toriyama used to help with the anime while Toyotaro was handling the manga alone. Now, if Toriyama can help supervise the manga, it would be easier for him and the animation studio to produce the anime too. I think it's a very good step too.