Dragon Ball Super Just Revealed Jiren's Master & Jiren's Real Wish!
Hey guys! How's it going on today? We all know that the original Dragon Ball Super TV series ended in March 2018 but the Dubbed version is still going on. The dubbed version is very near to the start of Tournament of Power as Universe 7 are gathering their team for the deadly universal survival tournament. Well, as that is going on smoothly, people have somehow forgotten about one other existence of Dragon Ball Super.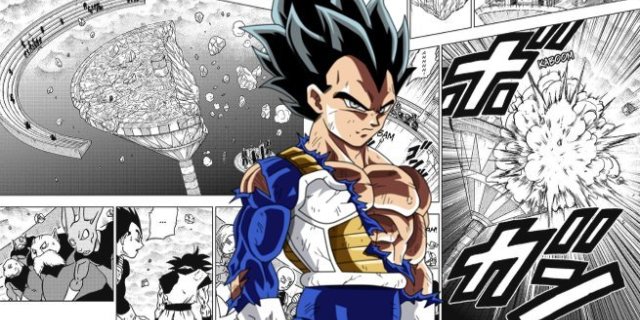 We also have a Dragon Ball Super manga going on a monthly release which is also completely 'canon' in it's own way. The story line is pretty much the same in both the anime and the manga but in manga as it was behind anime, did some changes in each arc. Toyotaro, who writes and illustrates the Dragon Ball Super manga made many interesting changes and removed a lot of filler too from the whole story.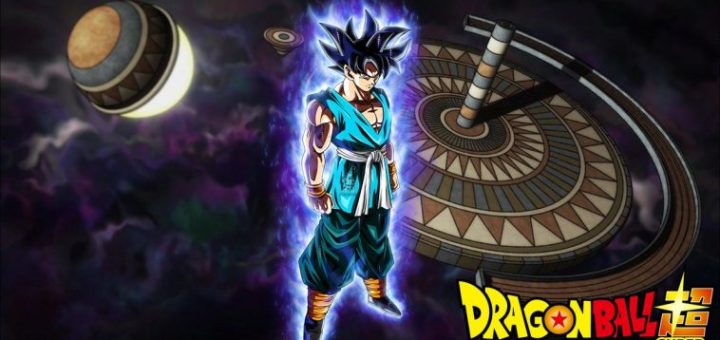 So, the latest chapter of Dragon Ball Super was released just a few hours back and the English version was provided by Viz Shonen Jump themselves. The chapter started off with Ultra Instinct Omen Goku fighting Jiren and just after 2 pages, Goku transformed into a state of Perfected Ultra Instinct as stated by Whis himself in the manga. Beerus also says that any God would be able to tell that it's Ultra Instinct by one look.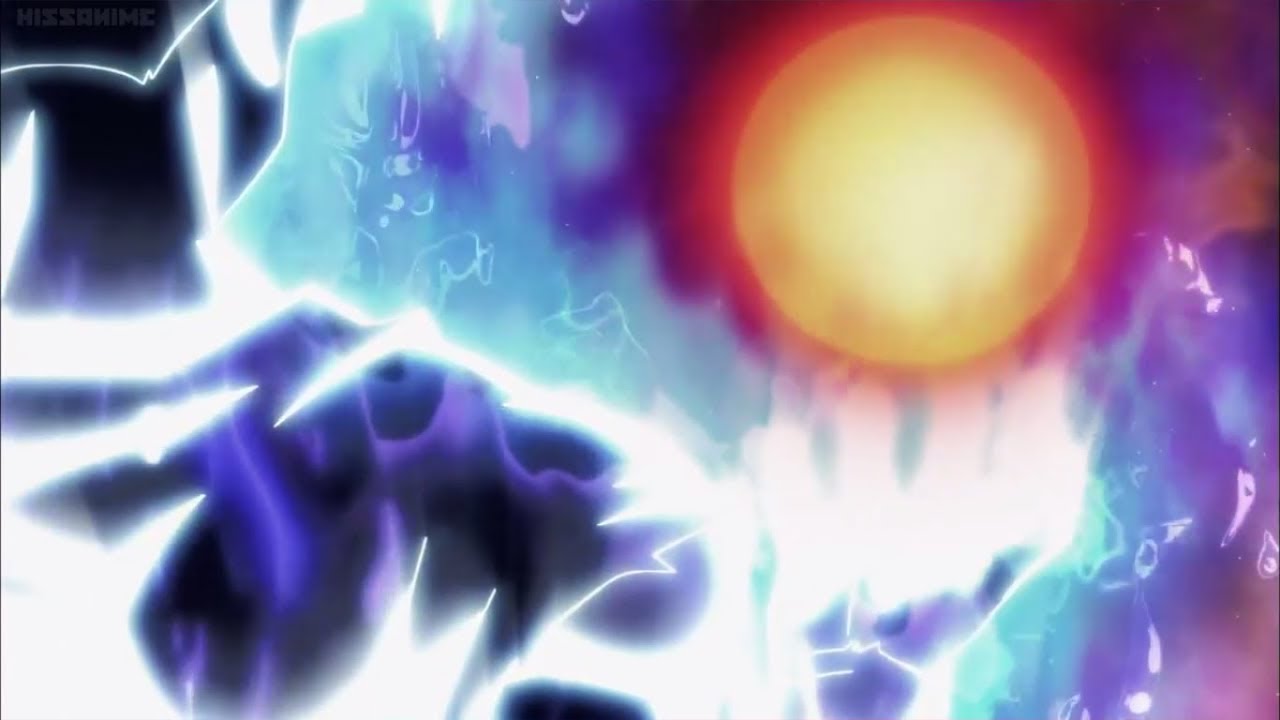 So, here we have Ultra Instinct Goku versus fully powered Jiren. Jiren's ki was so strong that even the Gods of Destruction and Supreme Kais were surprised and a little terrified. On the other hand, Goku was so calm and that was really pissing off Jiren. Goku was doing everything and was very near to knock out Jiren but as Whis said in the chapter, Goku's body is still not fully ready to use Ultra Instinct normally.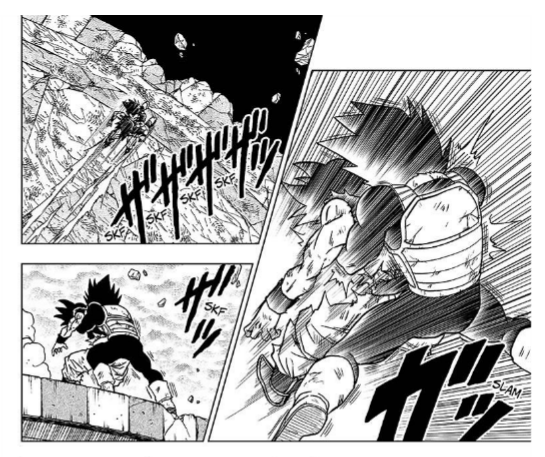 During their fight, Jiren also nearly killed Vegeta and the people who were sitting in the stands around the tournament stage. Well, shortly after and naturally during their fight, Goku suddenly lost his Ultra Instinct form and was thrown out by Jiren. Goku was just going to fall out from the stage but Vegeta saved him just at the edge of the stage. One more step and both of them would have been knocked out of the stage.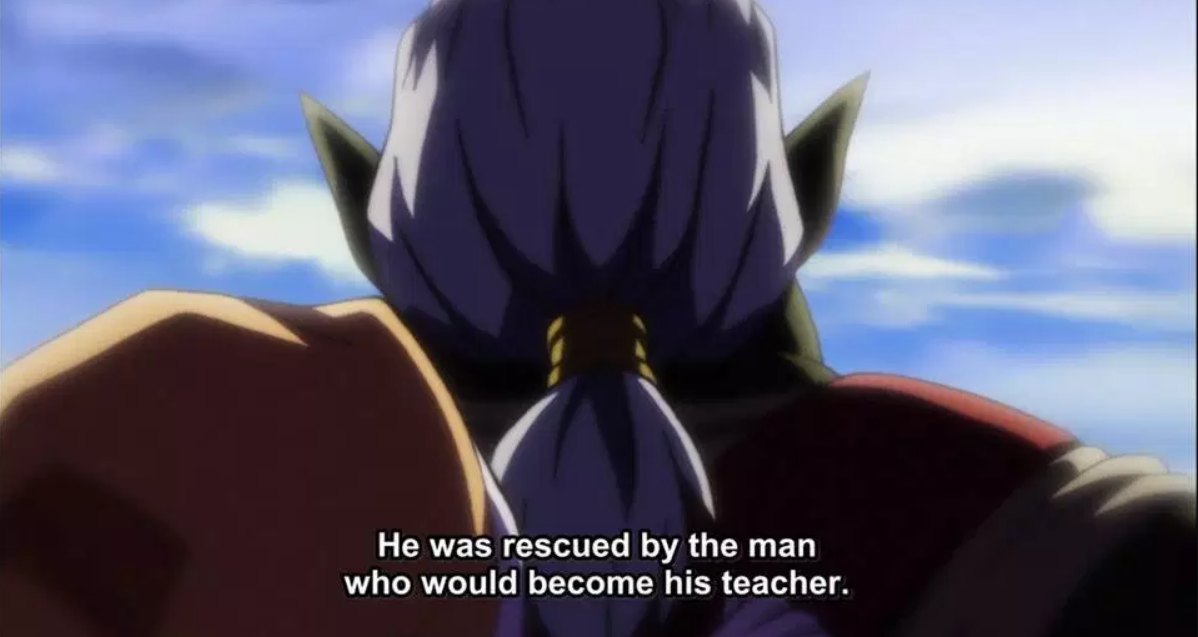 The events after this surprised me the most. Jiren started spouting all sorts of things about himself and his master. He said, "I've given everything for justice. For my Master. I cannot allow myself to lose. I WILL become the perfect force for justice my Master sought." Vegeta astonished hearing this ask him that is he not strong enough? Will Jiren make the wish to become the perfect force as he's seeking the thing beyond strength?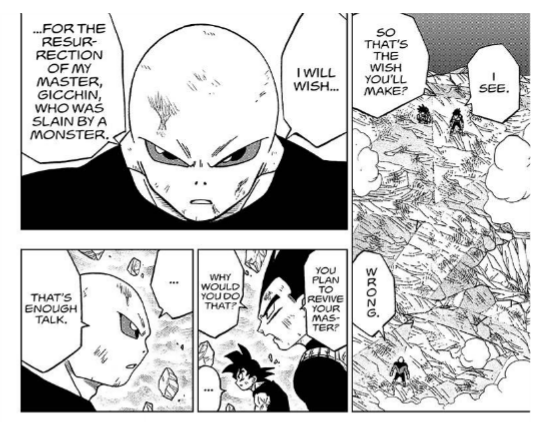 The answer is "No" as Jiren immediately reveals his wish right after Vegeta's question. Jiren says, "I will wish for the resurrection of my Master Gicchin, who was slain by a monster." Damn Jiren just revealed 2 things that every Dragon Ball fan was confused about in the anime when they brought out Jiren's past story. No where they mentioned his wish or his master's name when his past was being shown.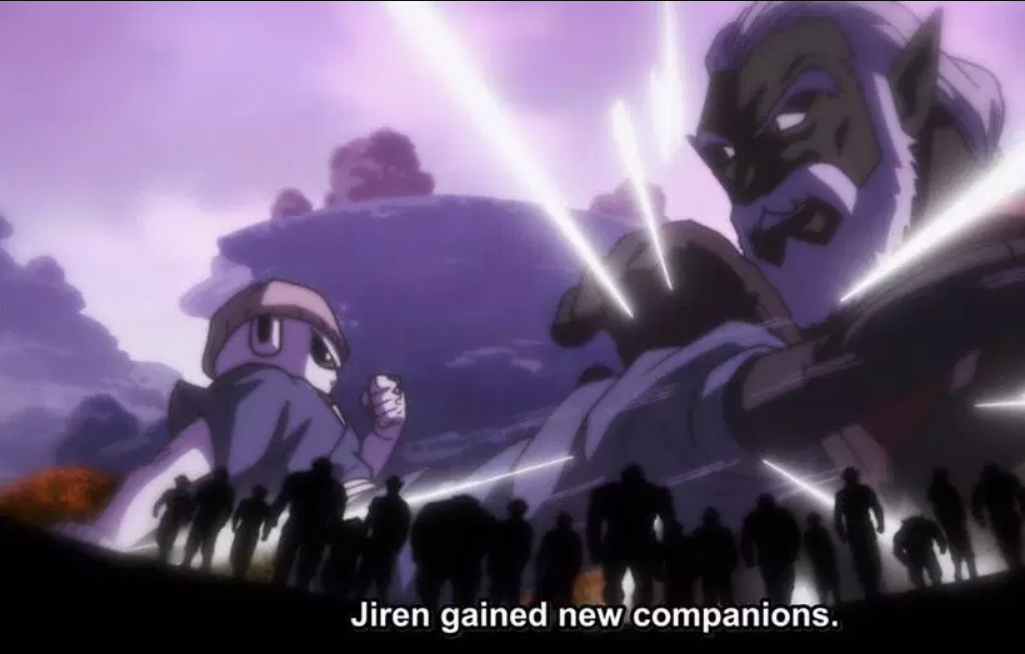 Surprisingly, this Master Gicchin was a really decent man and wanted to teach Jiren a lot of things. Toppo also revealed that while Master Gicchin was alive, Jiren never got his approval. Master Gicchin never recognized Jiren as his successor. This thing really hit Jiren when Master Gicchin died. Jiren just assumed that he wasn't strong enough, so he devoted himself to training and now he's become outrageously powerful.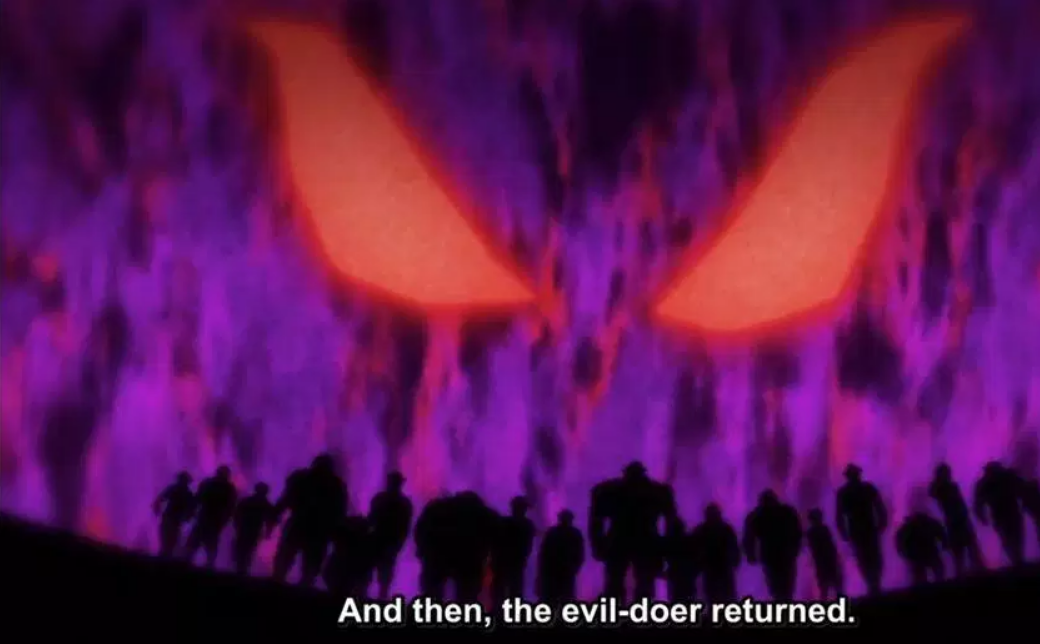 Jiren now wants his master to observe his strength and finally get his approval to become his successor. Apparently, Master Gicchin also knew Belmod and talked to him about Jiren a lot too. Master Gicchin used to say, "The sum of parts is greater than a whole." Belmod then revealed why Master Gicchin never recognized Jiren as his successor. There was one thing that Jiren was essentially missing in his training.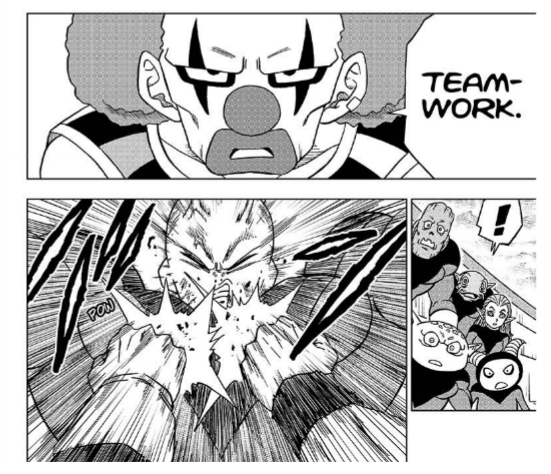 Belmod says,  "Jiren's always been a solitary fighter, and it was Master Gicchin who had him join the pride troopers, any guesses why?" "The lesson Master Gicchin was trying to teach Jiren was Teamwork." This might be the downfall of Jiren too. Vegeta suddenly asks Goku to fight together as a team and everyone in the stands are so surprised that wondering how Goku and Vegeta's attack are perfectly in sync!?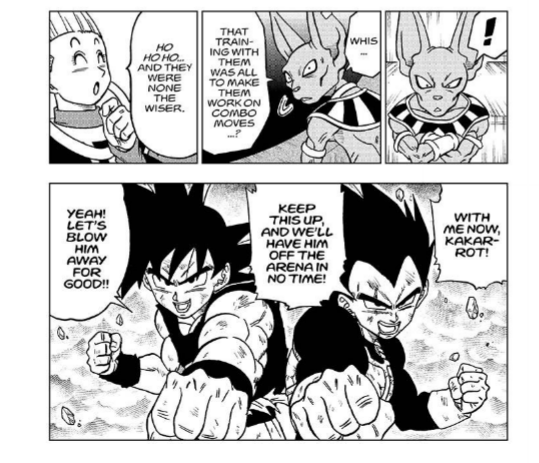 They are saying why were they fighting solo all this time when they could be fighting together so well. Goku even says that the 2 on 1 training against Whis is really paying off. Jiren's really weakened now and their teamwork is really off the charts now. They can easily knock out Jiren now and this could be the best tag team in the anime history too, or will it go that smoothly? Well, we never know, we just have to wait for the next chapter!