Jump Festa Reveals Akira Toriyama & Toyotaro's Comments On Their Next Work!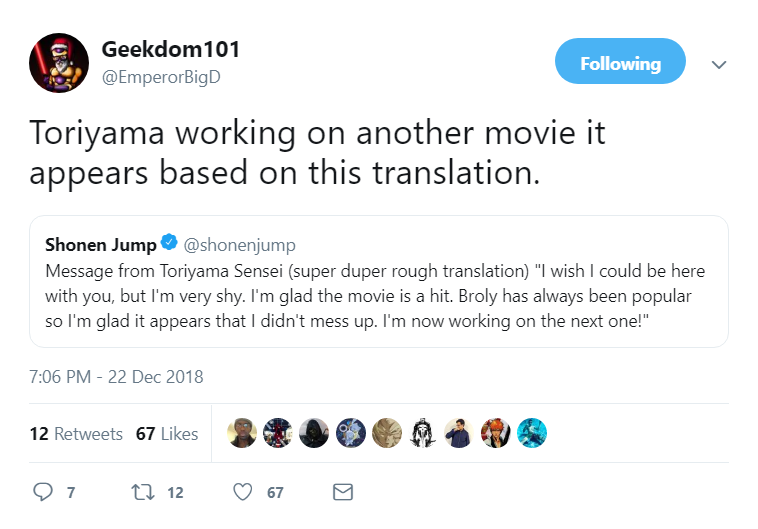 Well, the official Dragon Ball Super panel is over in Jump Festa and we still haven't gotten any news about the Dragon Ball Super anime returning but we have got some other crazy comments from Akira Toriyama and Toyotaro which sent twitter on a frenzy. Apparently, official Shonen Jump tweeted a 'super duper rough translation' which kinda made it seem like we are getting a new movie instead of an anime which was just surprising.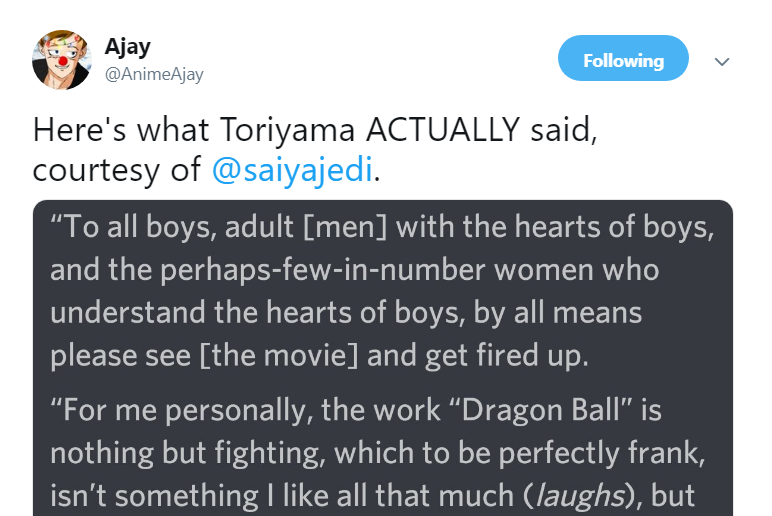 Well, that sounded a bit crazy so all the people online started looking for more accurate translations and then in the end we got one full proper translation which cleared the air. Thanks to @saiyajedi, the correct translation came in front of us – "To all boys, adult [men] with the hearts of boys, and the perhaps-few-in-number women who understand the hearts of boys, by all means please see [the movie] and get fired up.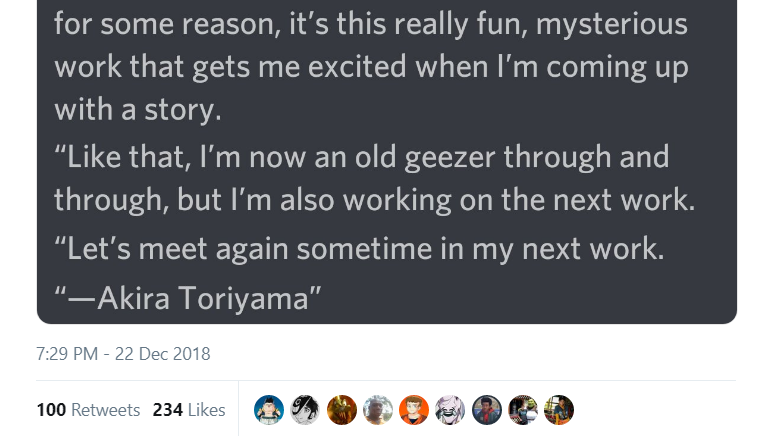 For me personally, the work "Dragon Ball" is nothing but fighting, which to be perfectly frank, isn't something I like all that much (laughs), but for some reason, it's this really fun, mysterious work that gets me excited when I'm coming up with a story. Like that, I'm now an old geezer through and through, but I'm also working on the next work. Let's meet again sometime in my next work." It's 'next work' and not a movie actually.