Super Dragon Ball Heroes Episode 13 Release Date, Preview & Spoilers!
The latest episode of Super Dragon Ball Heroes has been released online. We have waited a lot for this episode and I kinda liked this episode. Thank god we don't have to wait so much for Super Dragon Ball Heroes Episode 13. The official Japanese episode was posted on their website and the English Sub episode has been uploaded on YT by Terez and her team.
We have basic information about the next Super Dragon Ball Heroes episode. The information, as usual, was available on their official website in Japanese. We saw some pretty cool characters and saw Hearts powering up at the end of the latest episode as well. I can't wait to see what will the next episode bring us! Let's take a look at the details.
Super Dragon Ball Heroes Episode 12 Summary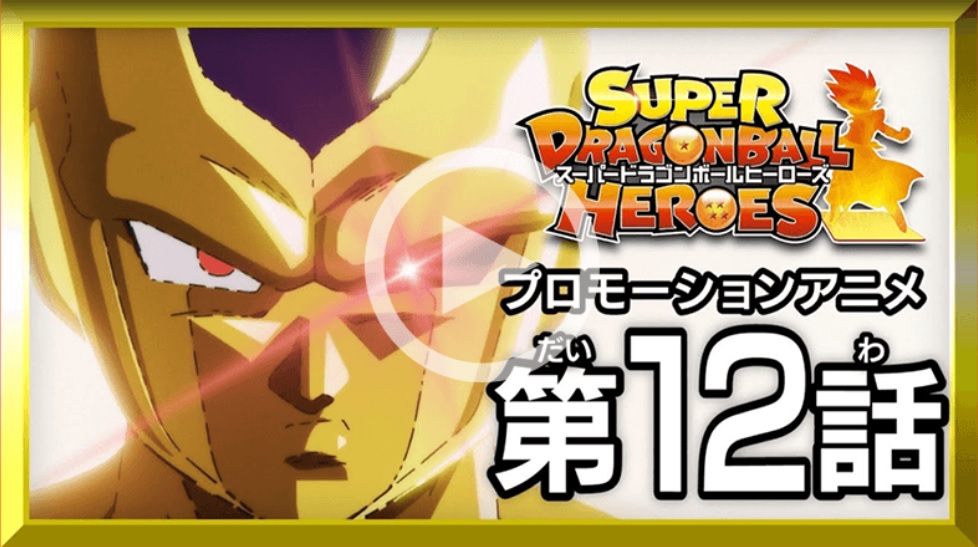 The episode starts with the Core Area Warriors arriving at Universe 7 where Goku and the rest of the gang are waiting for them. Then a heated battle starts between all the members present there. Goku starts fighting Hearts, Trunks rushes at Zamasu, Piccolo & Android 18 fights KamiOren, and Vegeta rushes to assist Trunks. Fu is watching everything from his room. Then it shifts to Universe 3 where we see a defeated Lagss on the ground. Who could defeat her!?
It's then revealed that it's META COOLER! He's ready to finish Lagss but he's interrupted by Cumber and they start fighting. Fu is thinking if Cumber could defeat Cooler or not. Cooler goes pretty even with Cumber but then he decides to end things by turning Golden Meta Cooler. He's extremely strong in this form. I daresay he's stronger than SSB Goku/Vegeta for sure. He's ready to end the whole thing but apparently, his body got overheated so he just left things unfinished and left. Cumber just falls down, he cannot fight anymore.
On the other hand, Goku is struggling against the gravity powers. In the end, Hearts decides to join the battle and has powered up. He really looks like DIO in his final form. I don't know if it's a reference or not but the battle is going to be pretty cool. The episode ends there.
Super Dragon Ball Heroes Episode 13 Title
The title of Super Dragon Ball Heroes Episode 13 is –  "Super Hearts Joins the Battle! An All-Out Earth-Shaking Battle!".
Super Dragon Ball Heroes Episode 13 Synopsis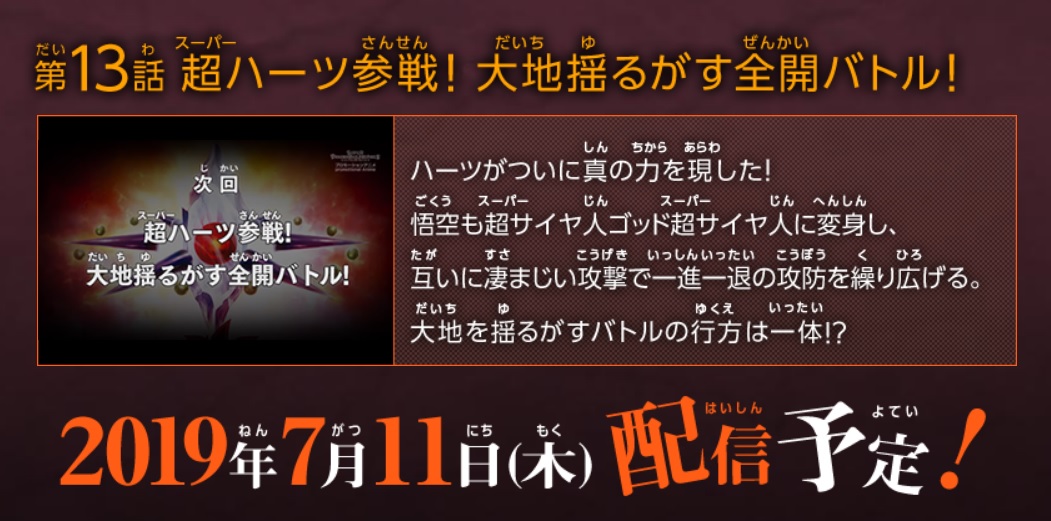 The synopsis of Super Dragon Ball Heroes Episode 13 goes as – "Hearts finally shows his true power! Goku also transforms into SSB, and both fight each other with fierce attacks. How will the battle that shakes the Earth unfold!?". The translations were provided by DBSChronicles. We are very thankful for him translating the synopsis.
Super Dragon Ball Heroes Episode 13 Release Date
The official website has revealed that the next episode would come out some time next month in July. The exact release date is July 11, 2019.