Super Dragon Ball Heroes Episode 2 Official Stream & Summary!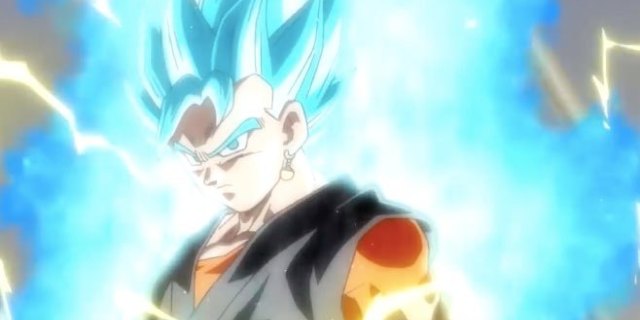 Hey guys! How's it going on? We got the first episode of Super Dragon Ball Heroes on July 1, 2018 and the episode was pretty short. It was only 8 minutes long but it was fun to watch. Sadly, the episode was available only for the people living in Japan. Even then, many people found out a way to watch it one way or another.
The 2nd episode is going to air today – July 16 – 1:00 Japan Standard Time and I will share the official stream by the Dragon Ball on Youtube with you guys asap. It would be unavailable for us most probably but you can watch it in the same way you did the last time or just wait for the episode to come out for us officially. Meanwhile, you can read the episode synopsis & summary.
The episode title and synopsis goes as follows – "Goku Goes Berserk! The Evil Saiyan's Rampage!" – "Goku and co. are helpless against the evil Saiyan who is shrouded in an overwhelmingly large, sinister ki! Goku is enveloped by the Evil Saiyan's ki and runs wild, but an unexpected savior comes to the rescue!" 
This episode would start with Goku and co trying to find the remaining Dragon Balls while assessing the situation they are in currently. While they are getting ready to move, Vegeta and Goku suddenly sense a very evil ki approaching. Fu laughs while watching this development and says this is going to be the best experiment ever.
Goku and Vegeta suddenly go Super Saiyan Blue while Mai is confused about what's going on. Then, the boss, the evil saiyan – Cumba appears which we all were waiting for. His entry is pretty badass to be honest. Fu makes a comment about how the evil saiyan was too hard to control and he locked him up in a place but Cumba escaped that place too.
Now, Goku tries to fight Cumba but suddenly Cumba projects his evil Ki onto Goku suddenly making him go silent. Vegeta asks what's going on, why is he standing still, when Goku suddenly turns around and starts attacking Vegeta. Goku is under Cumba's control now. Just how strong Cumba is? Only Super Saiyan Blue Vegito can defeat him now. Are you guys excited?!