Super Saiyan Kale Eliminates 4 Universes In Dragon Ball Super Manga!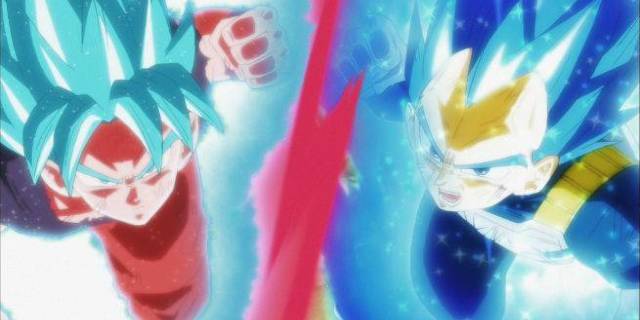 Hey guys! How's it going on? It's been a while since I updated you guys on the Dragon Ball Super movie news. As you all know that we are going to get the Dragon Ball Super: Broly movie in December this year but we shouldn't forget about the ongoing Dragon Ball Super manga.
We recently got the latest Dragon Ball Super manga chapter translated which covers a huge battle going on in the Tournament of Power. It basically features Berserk Kale going on a rampage and eliminating people here and there. It's really so crazy.
It seems like the manga is rushing the Tournament so that it can catch up with the movie before it gets released. That would be pretty good move according to me. It would also shed some light over the next season of Dragon Ball Super.
All this chaos occurred when Kale released her Super Saiyan power. She really went berserk and eliminated 4 universes. The universes eliminated were Universe 2, Universe 3, Universe 4 and Universe 10. This was really unexpected because Kale didn't really eliminate any major fighters in the anime.
The thing which was more surprising was that the Berserk Super Saiyan Kale even attacked her allies from Universe 6. She eliminated Magetta and the Namekian duo almost instantly. Now we won't be able to see a good fight between Gohan, Piccolo and the duo. She also went on to attack Cabba and he was also nearly eliminated but Vegeta came and saved him.
To save Universe 6 from eliminating, Cabba and Caulifla decides to use Potara fusion on kale and contain her berserk Super Saiyan form. Universe 11 came in their way and kept hindering them. They were able to kick Kale out of the tournament ring but Cabba sacrifices himself and saves Kale.
In the whole process, Cabba successfully attaches the Potara earring to Kale and gets out of the tournament. Now, Kefla is born from Caulifla and Kale whose strength is so amazing that all the big fighters are also taking a interest in her. The manga is going a different route as compared to the anime. What do you think is gonna happen next? Let me know in the comments!