Black Clover Chapter 206 – First Wizard King & Asta Vs Devil!
I am really loving Black Clover right now! The series is amazing overall but the last few chapters have been so amazing! As usual, this post contains spoilers for the latest and the next Black Clover chapter. We have a lot to discuss and I am sure that Yuno's origin is going to be revealed pretty soon. I think they will explore Yuno's origin first and then maybe shift to Asta's later. Well, let's first discuss Black Clover Chapter 205!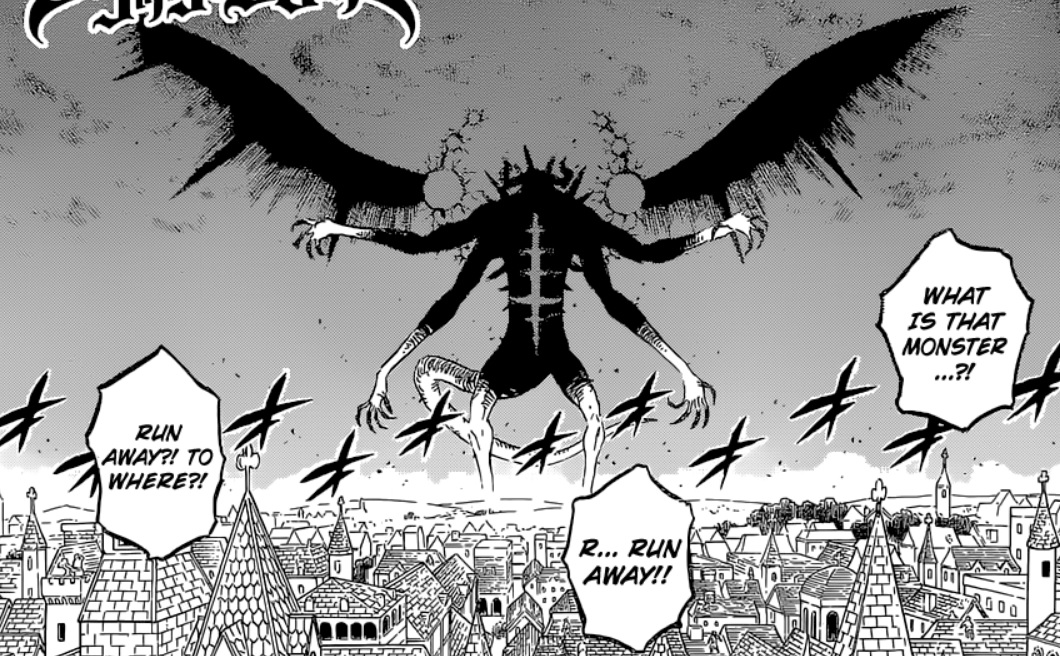 Black Clover Chapter 205 Summary
Black Clover Chapter 205 featured the fight between the First Wizard King – Lumiere and Licht who had turned into the Demon God that we all know. Lumiere realized that he was blessed with such amazing magic just for this moment. He absolutely cannot let his best friend Licht take any innocent lives even if he's turned into a Demon God. He needs to take him down fast and painlessly if possible but he was struggling a lot.
He could fight him 1 on 1 but then he would have to disregard the humans and the destruction which is being caused by both of them. The Devil was just watching everything by the sidelines laughing how Licht should have just surrendered his body. He is destroying everything anyway in his Demon God form. The next attack Demon God was charging up was so immense that even if Lumiere blocks it, the whole Clover Kingdom would vanish.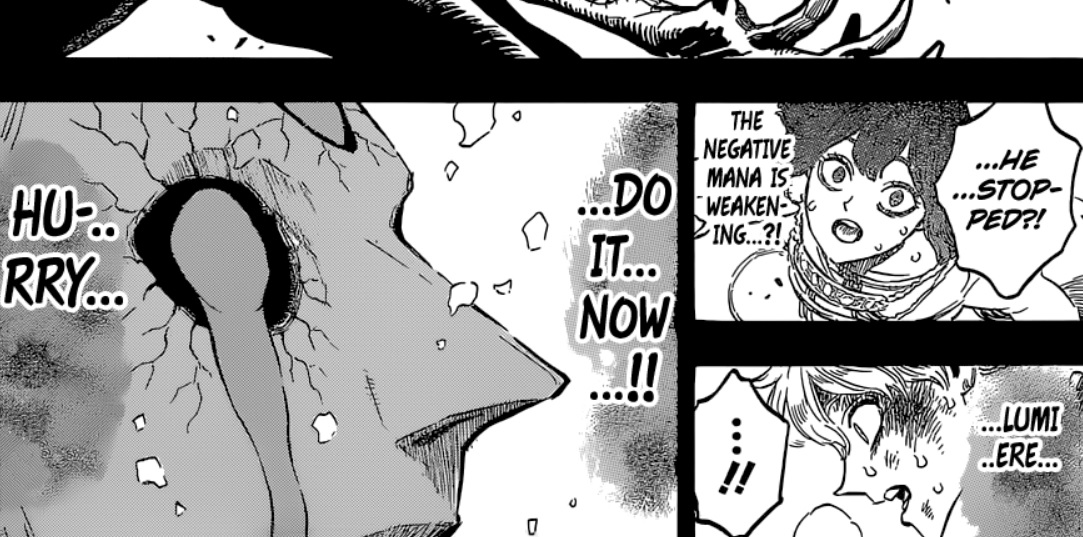 At the last moment, Secre (Nero) comes with the magic artifact she and Lumiere made in the past. The artifact could absorb mana and the impact of the attack but it wasn't enough. The artifact broke by getting overloaded but then a miracle happened. Licht somehow took over the body for mere seconds and asked Lumiere to end this whole nightmare once and for all. Lumiere used his light magic sword attack or whatever it is called to finish the Demon God.
The Demon God was defeated and only his bones were left after the attack. The villagers were praising the prince who saved the whole Clover Kingdom. Behind the scenes, the Devil was trying to steal Licht's Grimoire but Secre (Nero) stopped him using her Sealing Magic. She used the magic stone to enhance her magic and that's the reason her appearance changed. Even though the Devil was being sealed he was confident that he could be reincarnated.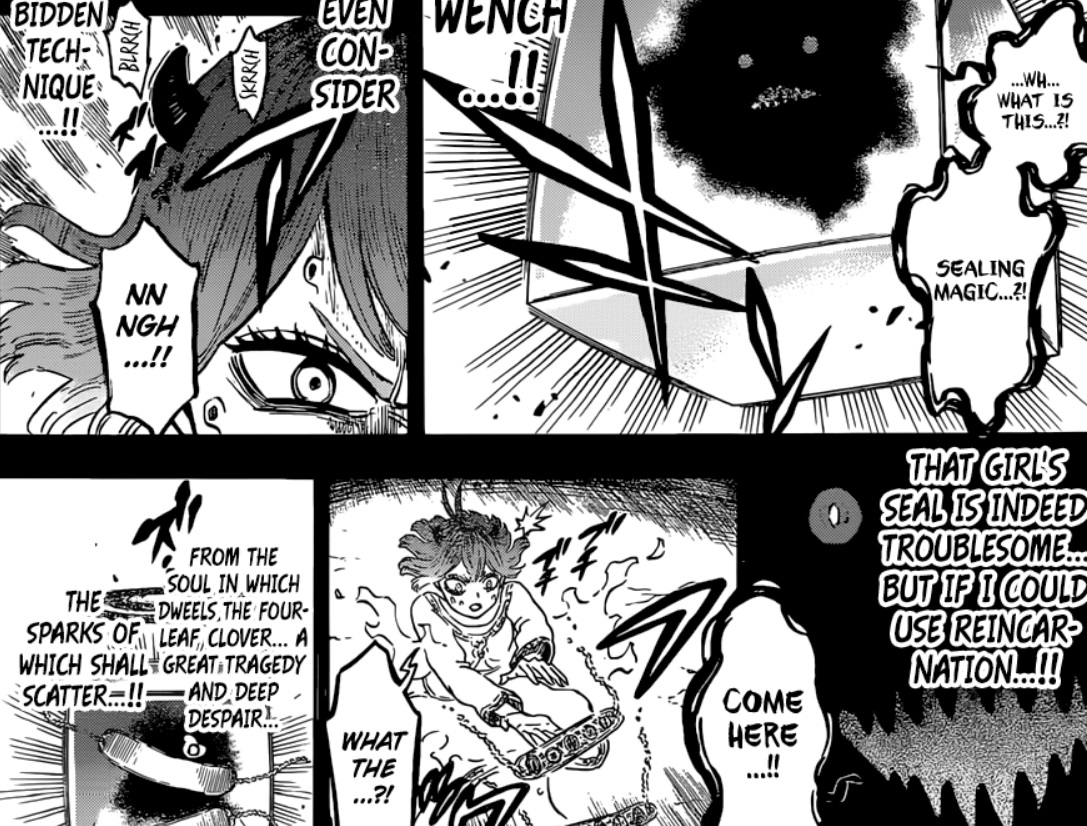 The Devil used forbidden magic to send Licht's soul to the future and it most probably went to Yuno who I think harbor's Licht's son's soul as well. Lumiere comes on top of the skulls and meets Secre. Secre explains that the seal will be undone in the future so she is going to seal Lumiere using the magic stones. The sealing won't be perfect but it would be able to preserve his life. Lumiere was against it as Secre will not be a human anymore. Years passed and Secre woke up to find that she had turned into a bird. For 500 years, she watched over Licht's Grimoire waiting for this long battle to end. Now that Lumiere is back, he's going to end this nightmare!

Black Clover Chapter 206 Spoilers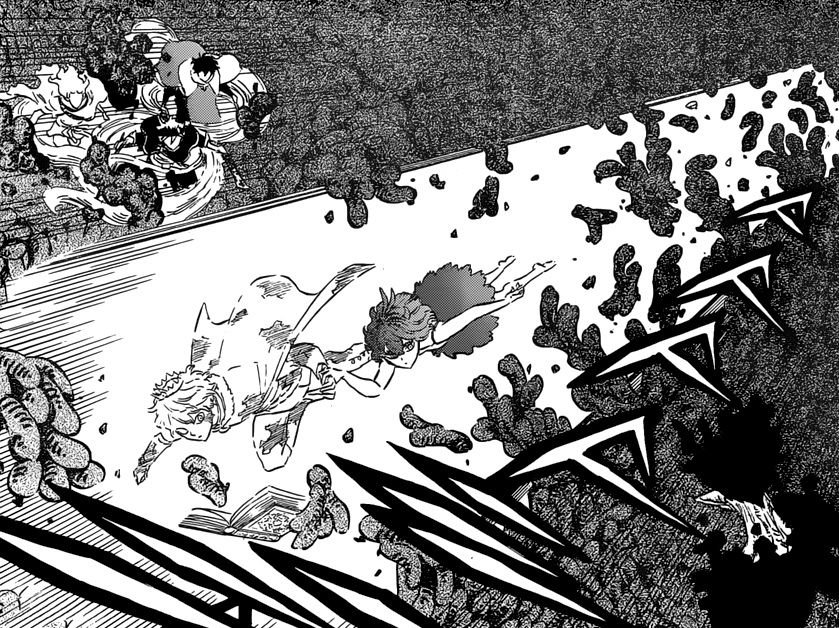 Black Clover Chapter 206 is going to show the reunion of the First Wizard King – Lumiere, the Devil, and Secre (Nero). Lumiere joins the fight against the Devil and he hopes that he can defeat him for good this time. Black Clover Chapter 206 might also shed some light over Asta and Yuno's origin. As said before, Yuno most probably harbors the soul of Licht & Tetia's son that's why he's got so many similar features but nothing can be said about Asta right now. Black Clover 206 is going to be really amazing!
Black Clover Chapter 206 Release Date
Black Clover Chapter 206 will be out next week. Black Clover Chapter 206 release date is May 24, 2019. If there's any change in the dates, we will let you guys know!