Black Clover Chapter 210 Delayed!
I really like this arc but I think some things are just getting repetitive at this point. I think they need to pace it up a little bit but that's just my opinion. I am dying to know about Asta's origin and after reading the latest chapter, a popular theory has been ruled out. It just makes all of us even more curious about Asta's real origins and the devil whose power he is currently using. Well, let's check out the chapter first!
Black Clover Chapter 209 Summary
Black Clover Chapter 209 is titled 'Please' which is symbolic to the last page of the chapter. This chapter was pretty short with just 12 pages with 2 two-page spreads. I think Tabata Sensei's health is not good right now. I pray that he gets better with the break he is taking. It's really hard to put out such high quality chapters every week. Okay, so the chapter starts with everyone being surprised after seeing Asta and Yuno's new powers.
Lumiere realizes something about Yuno but obviously, the chapter didn't reveal it as they are saving it up for another arc. It's related to Yuno's origin. Lumiere then asks who is Asta and Secre gives out a very emotional answer telling how he is a fool without mana who doesn't know how to give up and works the hardest. Then Yuno and Asta charge toward the Devil to defeat him in 1 attack. The Devil acknowledges their power but says that they can't even hit them with their slow speed.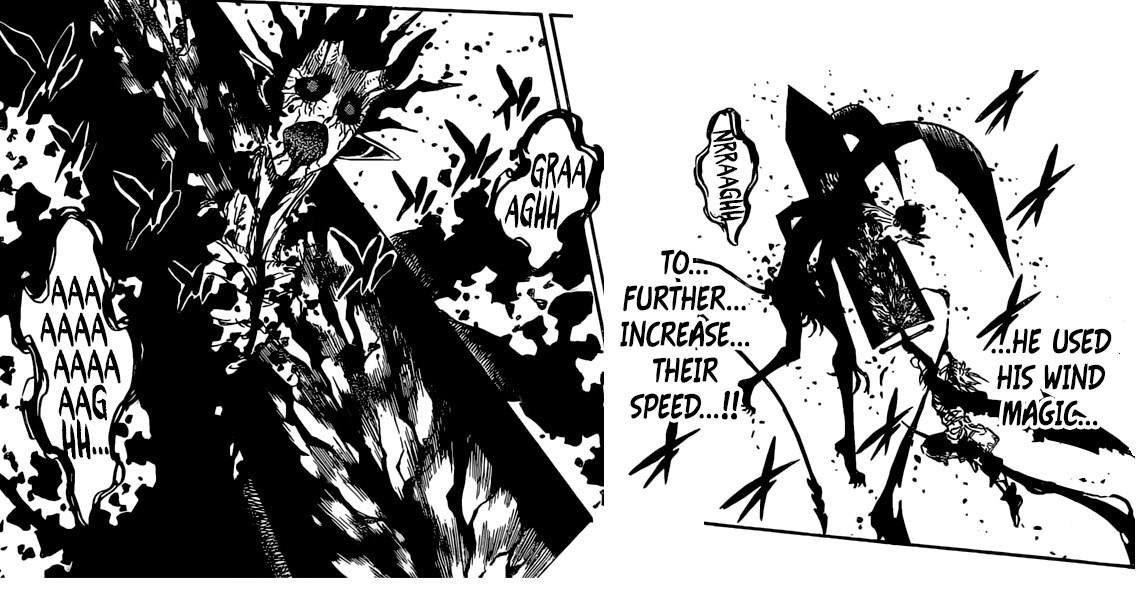 Just as he was mocking them, Yuno uses his wind magic to increase their speed. Then Asta comes up in a flash and stabs the Devil with his sword. This time, the Devil is seriously wounded. It makes the Devil go crazy. He starts bad mouthing everyone and keeps saying that he can kill all of them in an instant. He's done playing and he's ready to finish this now. Asta is confused as he tried to pierce his heart but it seems like his heart is somewhere else. Then suddenly a lot of mouths come upon the Devil's body chanting something in the Devil's language.
The Devil is really angry and everyone starts sweating. He starts to show his real power this time. The black mass which was stopped starts overflowing again and this time the Devil is determined to get rid of everyone. Then Licht and Lumiere are like, "We cannot allow the people of this era to die. We will take care of this." The Devil has really gone crazy as all his thoughts are just coming out from all over his body.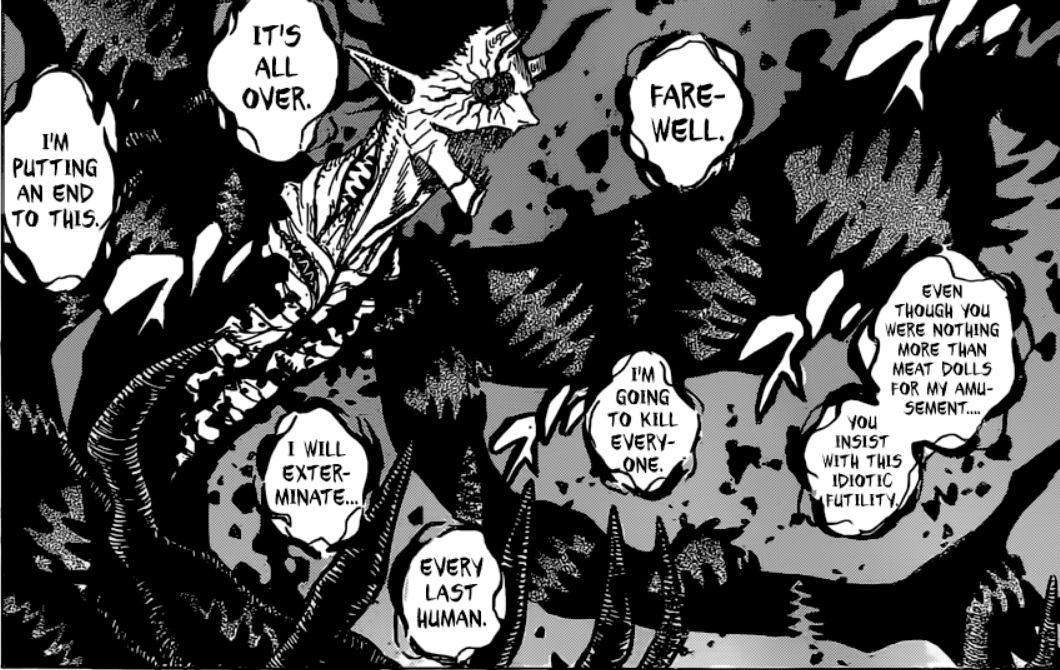 While the Devil is going crazy, Asta and Yuno are getting ready to finish this fight once and for all. Then we get a monologue from Secre where she reveals that she got close to Asta thinking that she could use him. Secre wasn't the one who gave him his grimoire. Secre found him after Asta got his grimoire but slowly after spending time with Asta, she started believing in him and is ready to risk everything on him. She wants him to win this battle. "PLEASE WIN ASTA!" The chapter ends right there.

Black Clover Chapter 210 Spoilers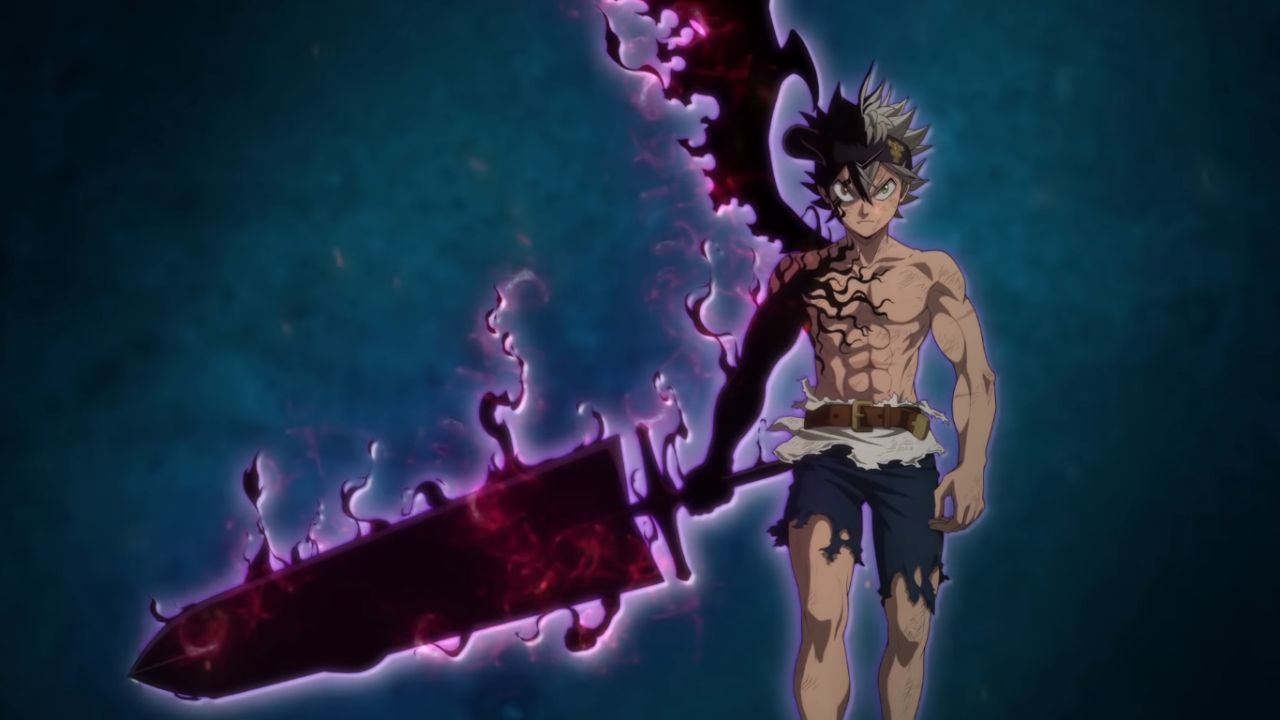 Black Clover Chapter 210 is going to show us the battle between Yuno, Asta and the Devil. I hope they conclude this battle in the next chapter or at least show something new. We all are going crazy thinking about Asta's origin. After the latest chapter, it's been revealed that Secre has nothing to do with Asta's true origin. I hope Black Clover 210 shows something related to his origin or at least about Yuno's origin as Lumiere teased it a bit in the latest chapter. Well, let's see what happens in Black Clover Chapter 210 when it comes out!
Black Clover Chapter 210 Release Date
Black Clover Chapter 210 has been delayed as the creator has decided to take a break next week. I hope he gets well as soon as possible. Black Clover Chapter 210 release date is June 30, 2019 (Official Release). The raw scans and spoilers will be out by June 26, 2019.  We will let you guys know if there's any other update!