Black Clover Chapter 213 – Asta's Devil & New Arc Starts!
I haven't posted an update about Black Clover for a few weeks as I was waiting for the arc to be over. All these chapters leading to the conclusion were really amazing. This manga is really something else. There is no 1v1 pacing where one guy defeats everything. This manga is presenting teamwork as the true strength magnificently. They literally needed the strongest people in the whole Clover Kingdom to end this arc. It wouldn't have been possible even if one guy was missing. This is the future of Shonen.
Black Clover Chapter 212 Summary
Black Clover Chapter 212 is titled as 'Destiny's End' and it's a fitting title for the conclusion of the biggest arc of Black Clover. They start the chapter by showing us a defeated Word Devil denying the fact that he's defeated. He's literally cut up in half and now there's no way he can regenerate or fight back. Suddenly, the panel shifts to the Asta's devil laughing at the Word Devil. We see a very surprising thing here.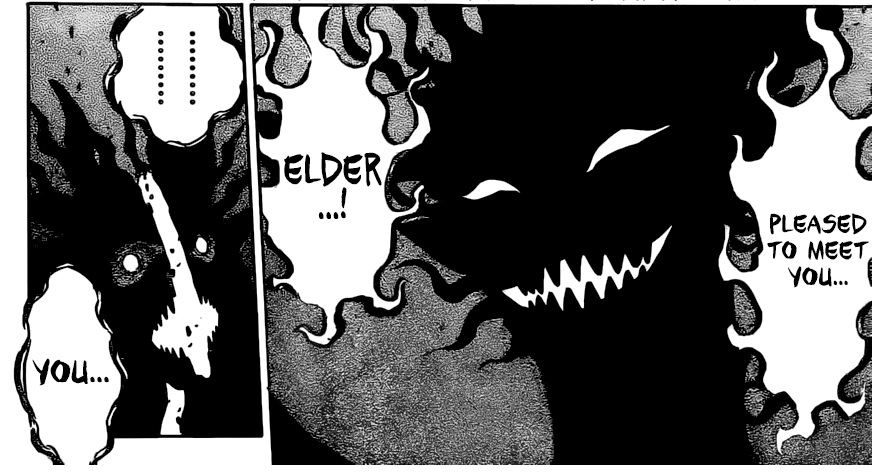 Asta's Devil starts the talk by calling him 'elder' or 'senpai'. He's purposely revealing that he is his junior. It seems like he must be a Devil from the new ages as the Word Devil is from the old ages. There's so much that we don't know about Devils so take all of this with a grain of salt. The Word Devil is shocked to see the Devil and asks about him. Asta's Devil keeps on laughing and says that he's got no need to know about him anymore.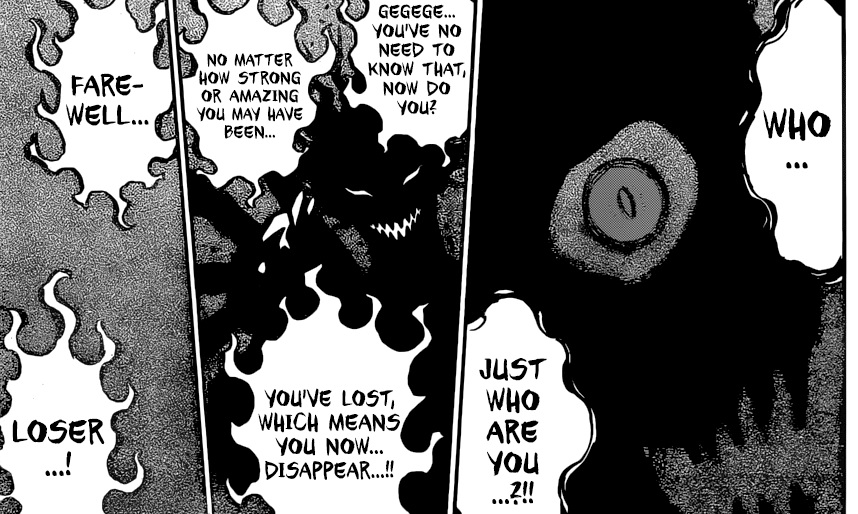 He doesn't care how strong or amazing he may have been in the past but in the present, he has lost to humans so he should just disappear now. He then just says, "Farewell, loser" and the Word Devil disintegrates into nothingness. The Word Devil is defeated for good now. Everyone's happy that it's finally over. Patri and Secre are also glad that after 500 years, the nightmare has finally ended. Even though the Devil is defeated, his magic is not vanishing. They need to get out of there ASAP.
Everyone else is trying to reach the top floor as that's the only exit. Just as it seems like they cannot reach it and the light goes out, everyone suddenly comes out from a portal and reunites with Asta & co. It's Valtos who saved everyone. He realizes how wrong he was all this time and wishes to atone for it. He saves everyone using his magic. Even Yami comes up with Charla by hopping a ride on Purple Orca's former captain. Once everyone is there, they are ready to escape and the chapter ends right there.

Black Clover Chapter 213 Spoilers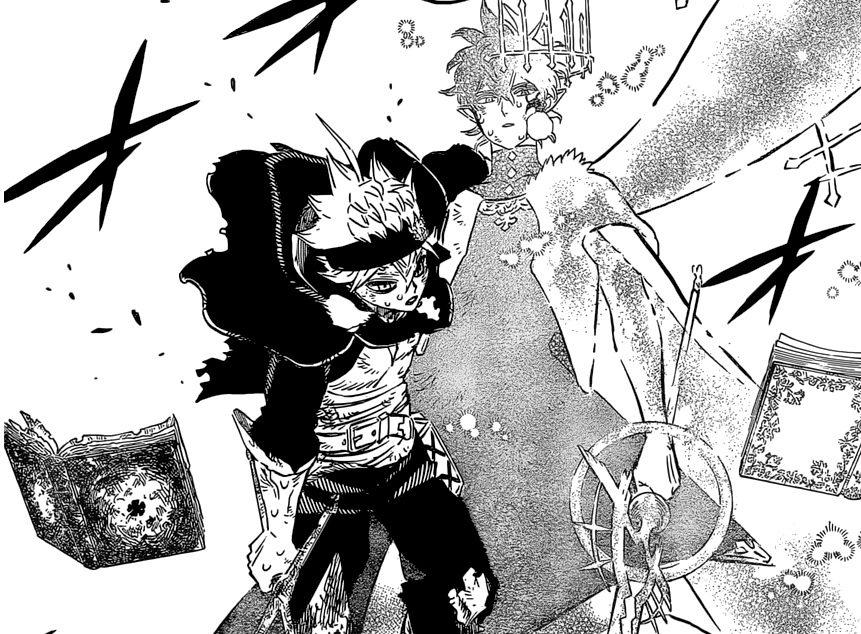 Black Clover Chapter 213 is most probably going to wrap up the whole arc and start away with the new arc. The Word Devil is defeated for good and everyone has successfully escaped from the danger. Everyone's home and now all the post-war formalities will take place. They need to crown a new Wizard King, maybe the first Wizard King will take over? Nothing can be said. They need to solve the matter with the elves as well. This arc has unofficially ended with the latest chapter and by the next Black Clover Chapter 213, we will have details over the new arc. Black Clover isn't ending anytime soon.
Black Clover Chapter 213 Release Date
Black Clover Chapter 213 will be out next week. Black Clover Chapter 213 release date is July 21, 2019 (Official Release). The raw scans and spoilers will be out by July 19, 2019.  We will let you guys know if there's any other update!