Black Clover Chapter 216 – Asta Will Die!?
The Word Devil/Elves arc is officially over as we start the new arc without any delay. For the past few months, Black Clover is going full throttle with their chapters. Whether it be the artwork or the story, Black Clover doesn't hold back. I am still surprised that so many people don't know about Black Clover and some of them have only started watching Black Clover even though it's got 90+ episodes already. Well, leaving that aside, let's see the latest chapter!
Black Clover Chapter 215 Summary
Black Clover Chapter 215 is titled 'Three Problems' as the war is finally over but the aftermath remains. This chapter was just 11 pages long but that didn't affect their wonderful pacing. The chapter starts with Julius laughing about his condition. Yami cannot accept this fact but he's somewhat happy that Julius is back. William is there trying to speak but he's too scared and guilt-ridden to say anything. Julius says that he won't let William have any free time and he needs to help with the aftermath.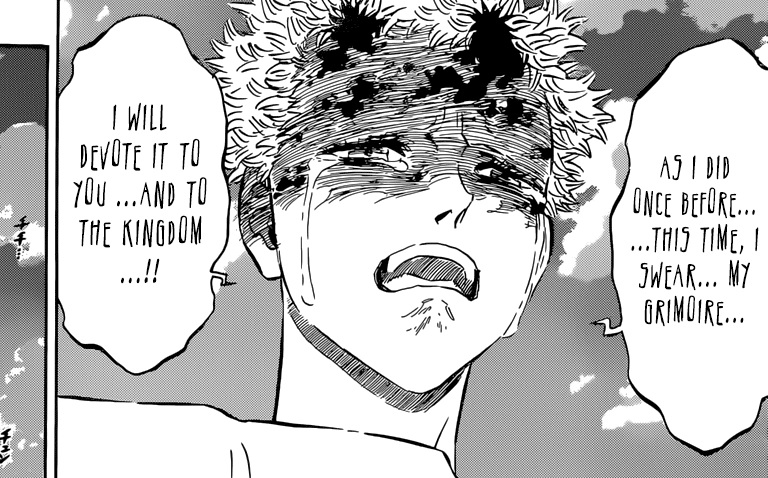 Yami says that Julus is being too lenient but Julius says that it was his responsibility that all this happened. He was the one who invited William and he was the one who lost the battle against Licht. Julius asks William if he is ready to endure the resentment of the kingdom with him and move forward while William just starts crying and swears his loyalty to Julius and the Kingdom once again. This scene was fleshed out so well.
Now we are back in the castle. Julius reveals that even though the matter is resolved, three major problems arise for the Clover kingdom. The first problem is that the Wizard King is gone. He reveals that he lost the majority of his magic and now he's left with just 1 page in his grimoire. With his power gone, his influence of the nobles has also weakened. Julius reveals that he was able to use his crazy revival magic due to device called 'swallowtail'. It's the same device Secre and Lumiere made in the past.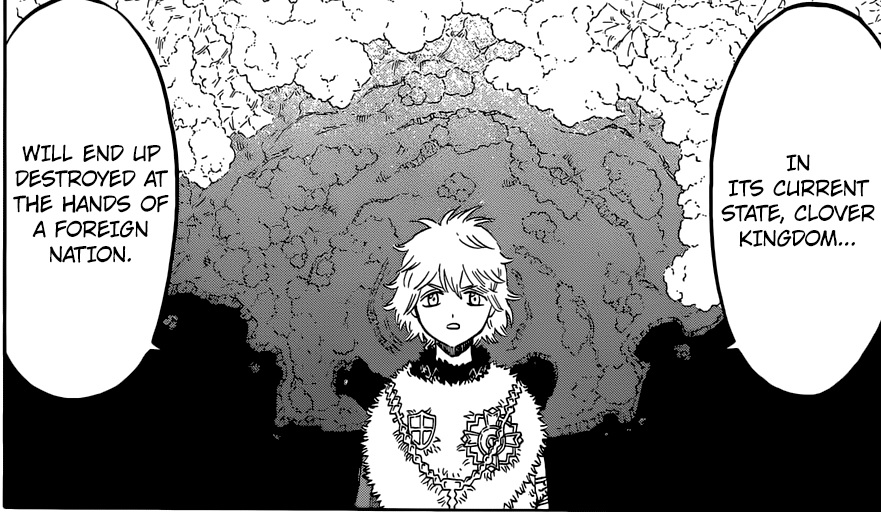 They talk a bit and Julius geeks over Secre but then they come back to the main topic. The second problem is that someone will surely try to invade Clover kingdom and destroy it. Then out of nowhere, he reveals the other possibility, the third problem – Asta will die. He says that both the 2nd and 3rd problem can occur so it's a dire situation. Asta and Noelle are just too shocked hearing about the third problem and the chapter ends there.

Black Clover Chapter 216 Spoilers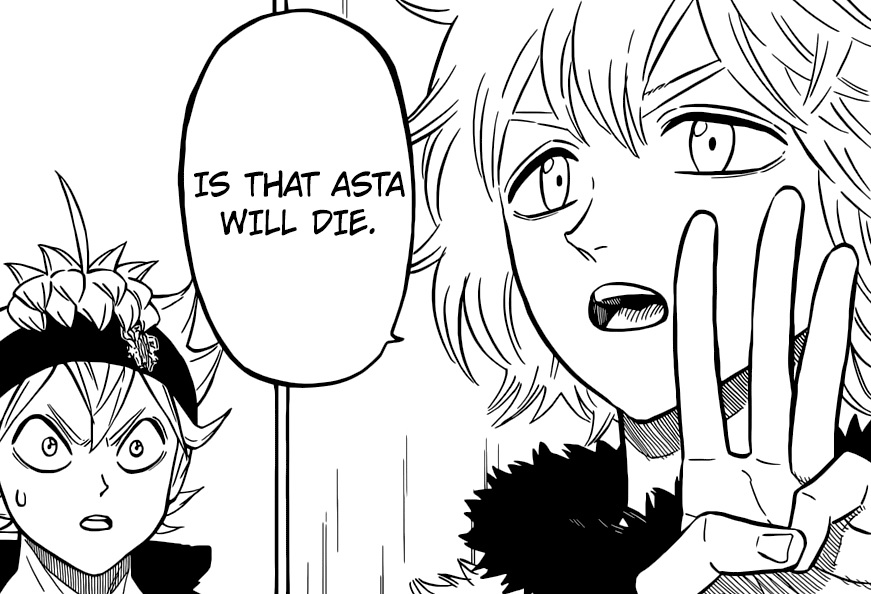 Black Clover Chapter 216 is just going to be one of the crucial chapters that will build up the future arc. They have revealed that Asta will die and I am sure that it's just bait but it's a very peculiar and serious bait. Julius won't joke around about someone's life like that. I think in Black Clover Chapter 216, they will reveal the thing which is threatening Asta's life. There's a high chance that it could be something trivial but it's going to be one of the major keys for the next arc. Well, there's no doubt that everyone is going to go crazy for Black Clover Chapter 216 after reading the latest chapter.
Black Clover Chapter 216 Release Date
Black Clover Chapter 216 will be out next week. Black Clover Chapter 216 release date is August 18, 2019 (Official Release). The raw scans and spoilers will be out by August 16, 2019.  There would be no chapters on August 11 because Jump is on a break this week.