Black Clover Chapter 217 – House of Kira & Asta's Trial!
Black Clover has slowed down its pace and now it's taking some time to slowly bring in the outer unexplored world. Some people thought that this Devil arc was one of the final arcs but there's just so much left to explore. I think there are at least 150-200 chapters left before Black Clover ends. We have so much to explore.
Black Clover Chapter 216 Summary
Black Clover Chapter 216 is titled 'Power Balance' as the chapter explores the current stability of the Clover kingdom and the relationship with the surrounding kingdoms. The chapter starts with Asta asking about Clover Kingdom's future destruction and about his future where he's going to die. Yami says that Julius' predictions are always correct so he can't do anything. Then Julius reveals that Asta's power comes from a devil.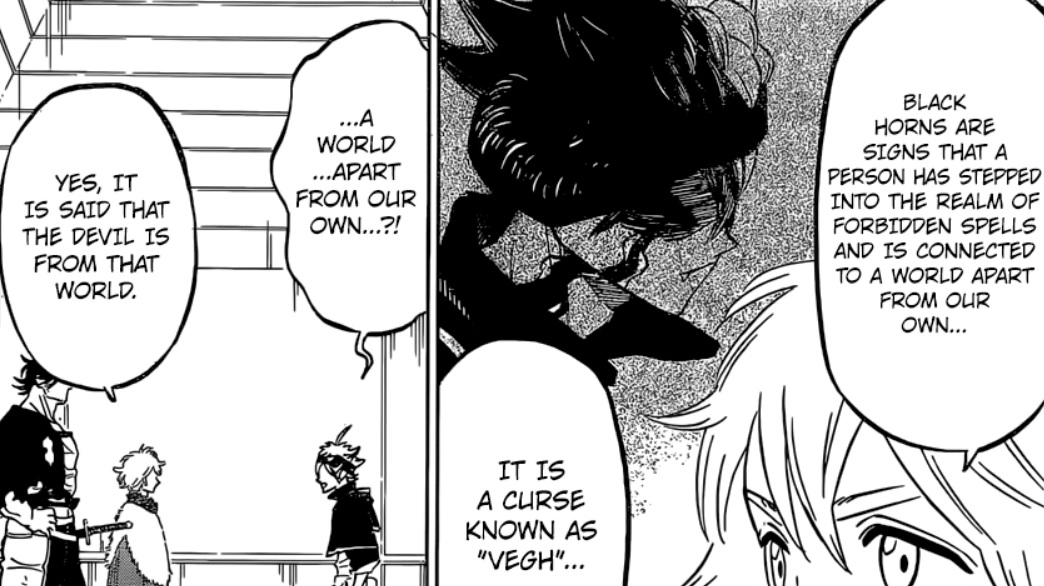 Although everyone knew about it indirectly, this is the first time it is being discussed. Julius further explains that the black horns we saw earlier are a sign of a person stepping into the realm of forbidden spells which is connected to an entirely different world. It's a curse known as Vegh. That other world is the place where the devils live. Secre then clarifies that a separate devil resides in Asta's 5-leaf grimoire. Then Secre talks about her unique magic and the curse being mixed which turned her into the bird Nero.
Then Asta asks again about how is that connected to his death and Julius starts explaining. He talks about the 3 surrounding kingdoms. The first is the Diamond kingdom that we all know who is known for their black magic and powerful armies. Then the neutral Heart Kingdom who have mastered their own unique style of magic and the last 'Demon nation of Spade'. It's said that they serve the ancient horrors that slumber within their lands.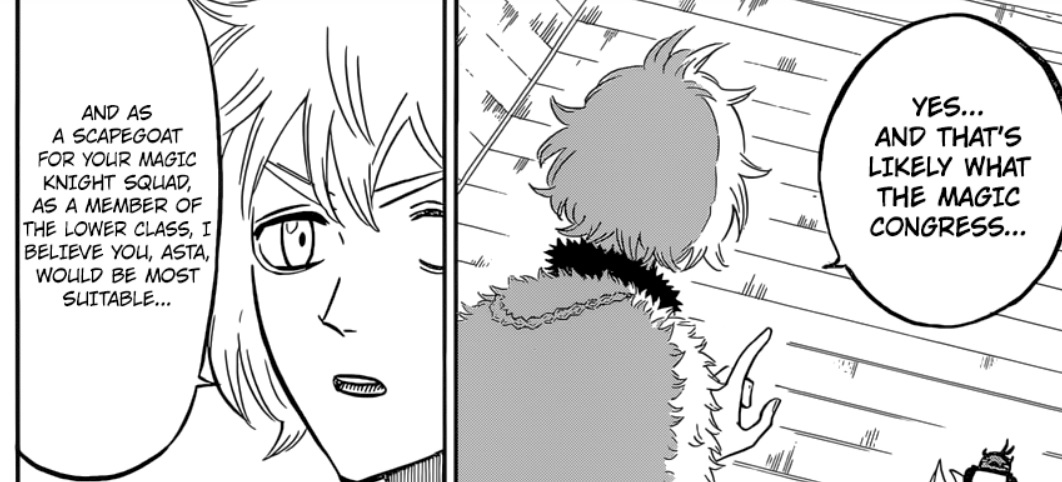 The Clover Kingdom is at their lowest as all the magic knights are busy with the aftermath and all the mess the Word Devil did to the magic knights. A lot of things could be solved by revealing the existence of the Devil and Julius explains that the Magic Congress will do exactly that but they will most likely make Asta the scapegoat. It's revealed that the congress is controlled by the House of Kira, the royal family of the current King. Then the person who is pursuing Asta is revealed but his name is still unknown. We just know that he's from the House of Kira.

Black Clover Chapter 217 Spoilers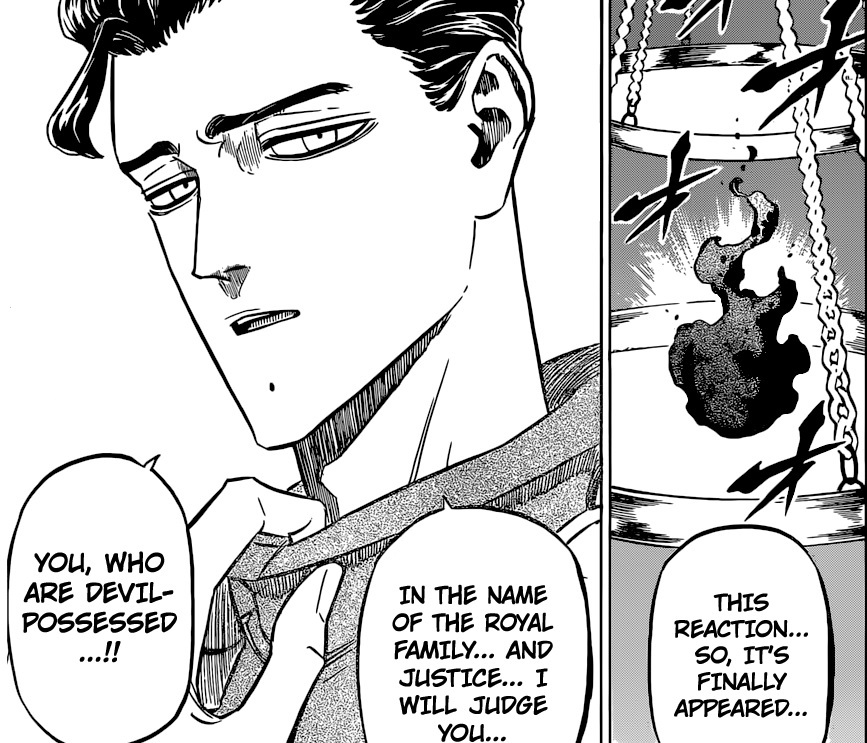 Black Clover Chapter 217 is most probably going to reveal this person from the House of Kira who is pursuing Asta. He uses very unique magic that we have never seen before. He seems very serious about justice and is going to judge Asta. Black Clover Chapter 217 is going to be crucial as we are now exploring unchartered territories with brand new characters. Where were these people from the House of Kira when the whole kingdom was in danger? It's really suspicious. Well, we will see all the new details in the next Black Clover Chapter 217!
Black Clover Chapter 217 Release Date
Black Clover Chapter 217 will be out next week. Black Clover Chapter 217 release date is August 25, 2019 (Official Release). The raw scans and spoilers will be out by August 23, 2019.