A Brand New One Piece TV Anime Special Has Been Announced!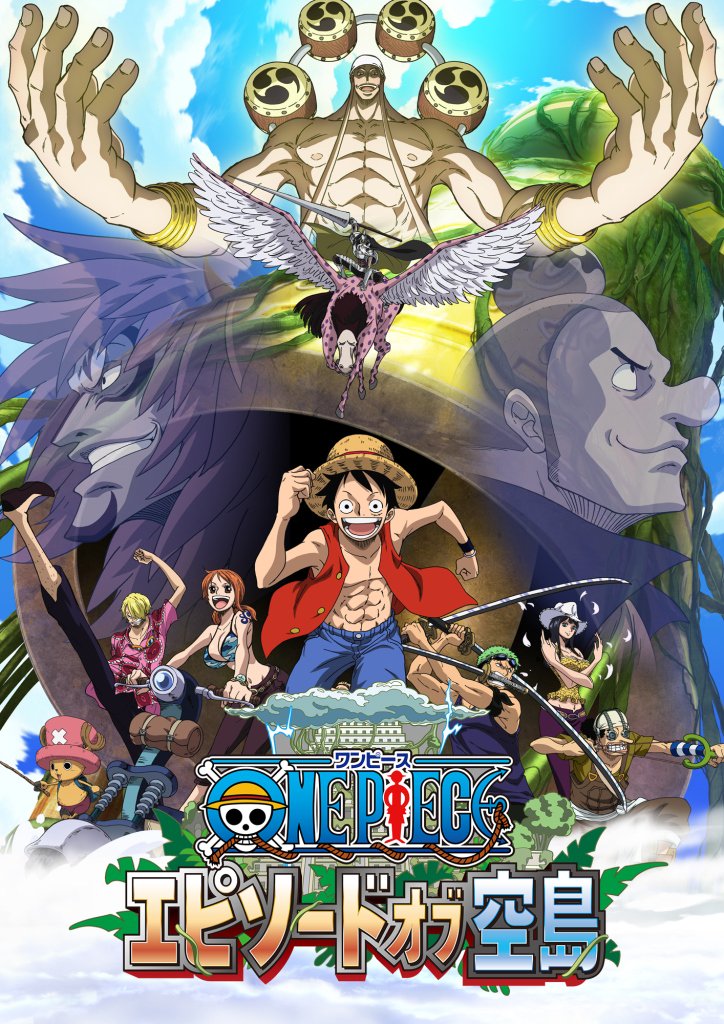 One Piece has been a part of our life for a very long time now. It has progressed as both a manga and as a TV anime series. So far, it has been an amazing ride and it is one of the most watched series across the world almost every year. Also, the manga copies are also selling in the number of 100's of MILLIONs. Now that's a very BIG achievement.
As the anime runs weekly, it's story is spread out very drastically, sometimes we have a lot of funny filler stuff too. The animation studio can only create like around 40-50 episodes at max per year. Due to that, it doesn't feature incredibly animated scenes in every episode and because of that, Toei Animation releases 'Episodes' of the major arcs. You can call them as the TV Anime Special. These episodes usually contain a complete arc, squeezed into a single movie. We have had so many episodes for One Piece so far. Each of the main Strawhats have received their own episode. We've also got Episode of Sabo. Recently, we got Episode of East Blue as well, which covered the
Strawhats adventures in the East Blue. According to Yonkou Productions, One Piece's next Episode will be the 'Episode of Skypiea', and it will air on 25 August, 2018. As the name pretty much indicates, the episode will contain the events of the Skypiea arc mashed down into one single huge episode. There's going to be a huge surprise as well in the special.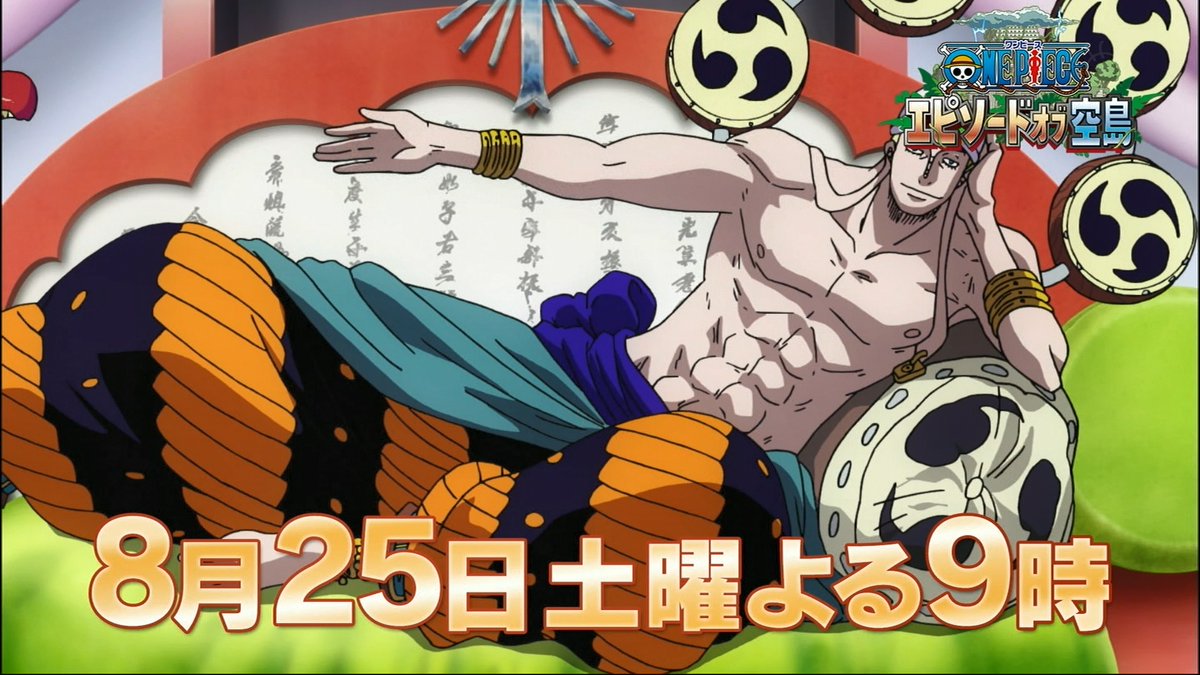 According to Toei anime producer Sakurada, there will be a must-see scene about "that popular character" who didn't appear in Skypiea arc in manga. Now who could be this character? Well, if you think hard enough, I am pretty sure that they are talking about Urouge here. It will be exciting to know a bit about his history too!
Last year's Episode of East Blue looked incredible and I think the Episode of Skypiea is going to be amazing as well. Skypiea is one of the longest arcs in One Piece history, so it'll be interesting to see what the actual run-time of the movie itself is going to be. As for the staff that's working on it, we still don't have all the info.
First Preview for the Skypea Special shows that the Animation Director is gonna be Isochi. For other stuff, I think they are going with Kazuya Hisada who is the head of the anime character designs. Any way, we'll get some terrific animation which will blow us away. I'm expecting all the top animators like Yoichi Mitsui, etc. to work on it.
I really hope that this episode – Episode of Skypiea comes out as good as the previous episodes we had. Well, what do you guys think about this? Comment down below and tell me! The anime is also taking it's pace and has also started the big fight with Big Mom. There's still a lot of time before this arc gets over in the anime so stay tuned!