Enel's Connection With The Big Strawhat?!

Hey guys! How's it going on?! Recently, in One Piece chapter 906 we were introduced to what seems to be the "National Treasure" that Doffy referenced in the past and this chapter itself. He even said that it is something if made public, can shake the world to it's very core! Well, we still need to wait before we get some more details over this whole mysterious treasure.
We couldn't understand much from the vague information and with such little details but there was something. We see someone enter the locked room. It has to be a Celestial dragon for sure. I mean that room must be so top secret and havily guarded that no normal person can go there. So, it was a "special" Celestial Dragon who is not wearing the traditional bubble helmet and suit, holding two wanted posters, we see Luffy's new one, but the other is not shown.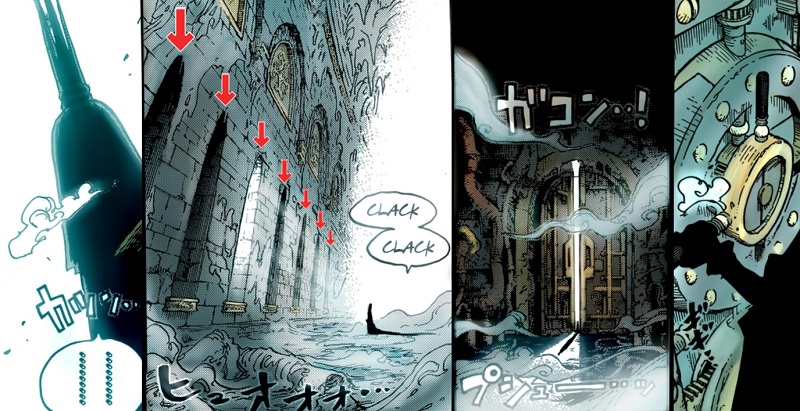 This Celestial Dragon enters a large vault freezer and approaches one of seven window shown in the corridor. We encounter a large straw hat and potentially a coffin/sarcophagus. The hat is much like Luffy's but is much larger and seems to rest on top of this coffin, almost in memorial. Now, obviously all this was suspicious but it made me remember something from the past.
All of this made me think of the the cover page for the chapter 470. Yes, chapter 470, that's like so behind that people won't even remember. Let me show you the picture right below!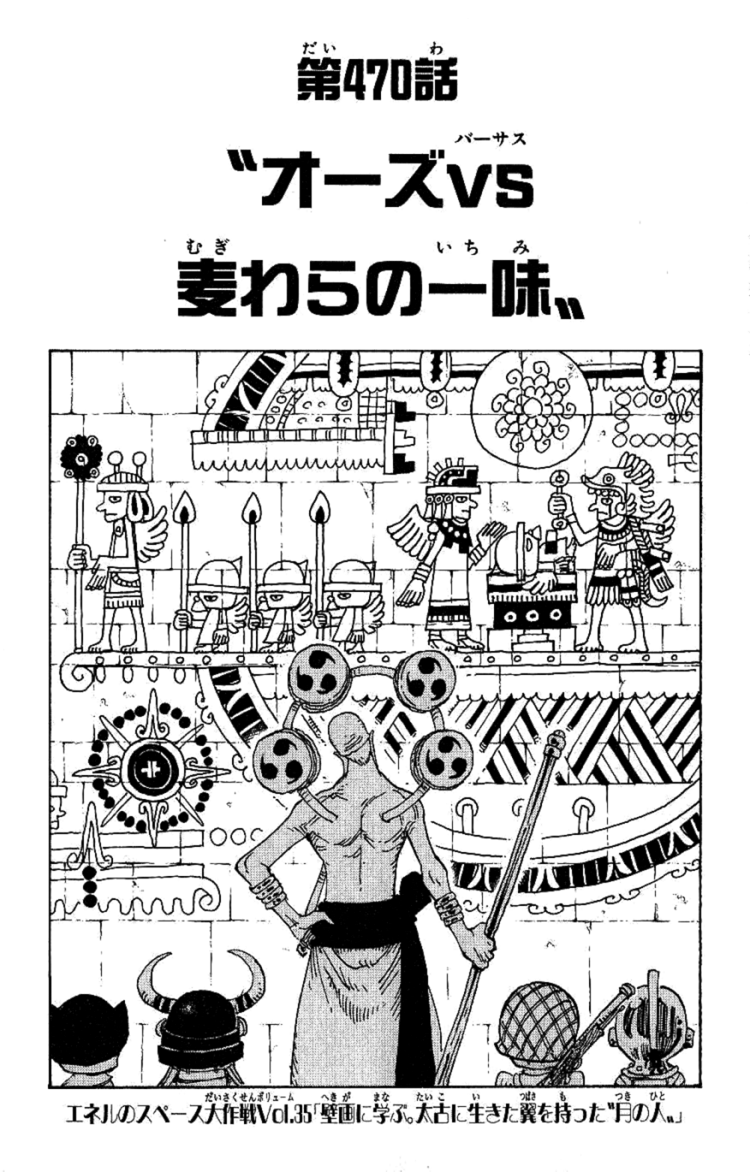 If u see the image upside down you can see that in the wall there is a giant straw hat and those soldiers(?) have straw hats too, you can also see how they are reviving someone. Also, it is all science, mechanical stuff. It's gonna be related to Vegapunk too. Well, I am not going to spoil that just now and leave it for later.
I am pretty sure that Enel is going to return and we know that these little story arcs on the cover pages actually mean something and are CANON. They are not just stupid drawings. We had one for Jinbei too which became the Big Mom arc. Also, Enel said that he will return, well not anytime soon but maybe in the final arc? What do you guys think about this development?