One Piece 906 – A New Strawhat Revealed! Luffy & Shanks In Danger?!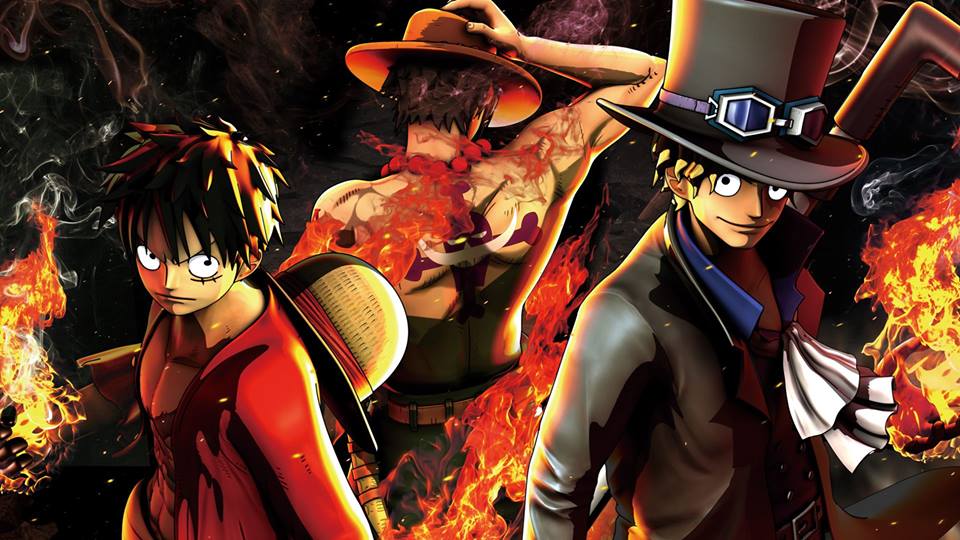 The latest One Piece Manga Chapter 906 was released just recently and boy, I just cannot hold my excitement. I am thrilled and scared at the same time. I think this year is going to be the most crucial year for One Piece manga wise unless until the anime picks up the story faster. Trust me, if you still haven't read the chapter, you should do it.
Even if you don't read the manga, I think you should just read the latest chapter of One Piece. It doesn't spoil anything related to the Big Mom Arc and after reading it you guys would be thanking me. Okay, so some spoilers ahead for the manga fans, if you don't want to see the spoilers, I advise you to turn back now!
The One Piece Chapter 906 was an extremely important chapter. The chapter 906 continued on where we left off in One Piece Chapter 905, the entry to Reverie and the party hall packed with Royals, etc. The first 16 pages weren't that important as it was just a kind of reunion/meet up of Luffy's allies and such. The real story came afterwards. As told by the One Piece editor, this arc will end in 10 chapters only. So, important stuff would be stuffed like this in 2-3 pages I guess.
I still remember, in an interview, Oda said that the final one piece arc will be about a war, so HUGE, that it will make marineford seem like an unimportant filler. Now, after seeing these events in the manga SHOWN in just 2 pages just takes my breathe away. *heavy breathing* I swear One Piece is going to break the social media soon enough.
The most important part of the chapter came at One Piece 906 Page 17 with Doflamingo. Doflamingo was seen in Level 6 of Impel Down where he was being guarded by Magellan.  Doflamingo comes to the conclusion that the World Government has sent assassins to Impel Down in order to kill Doflamingo. This is because he possesses incredible information on the National Treasure of Mariejois.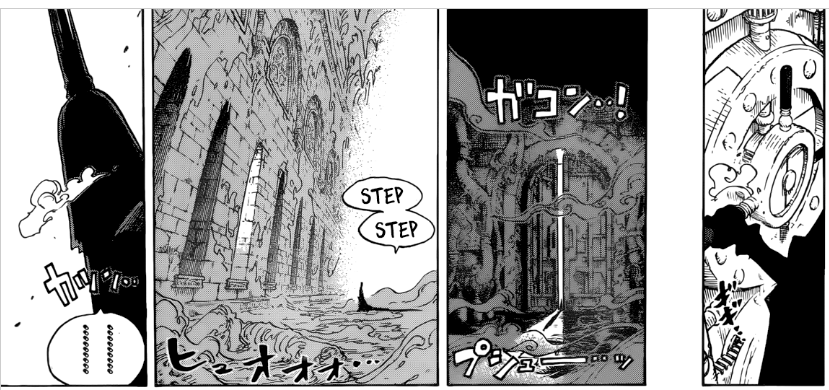 They cannot let him tell anyone about the National Treasure so they want him dead. At Mariejois, we see someone with a strange crown entering a freezing locked room. This room has a lot of window shaped shelves just like how an exhibition stores different artifacts. This may be the secret treasure room of the Holy Land. What did we find here? A giant Strawhat is seen on the table. We don't know who this Strawhat belongs to, or how it is so huge. The spoilers do say something about the Strawhat being made by someone.
STILL, another thing which concerns me is that the shady guy is holding 2 wanted posters. One of them is clearly shown to be Luffy's but who is the other guy?! I am pretty sure that it's Shank's wanted poster and that's why it was hidden otherwise we would know the bounty. Why Shanks? Because just think, The strawhat came from Rogers -> Shanks -> Luffy. I think this is some third party with mysterious means.
Some people are claiming that the new Strawhat is actually the National Treasure of Mariejois. If this is true, I'm sure that we'll find out in the next chapter of One Piece. But personally, I'm more interested in knowing who the person in the room was. Now, we gotta wait a whole week for it now.