One Piece Creator Oda Reveals That The Series Will End Pretty Soon!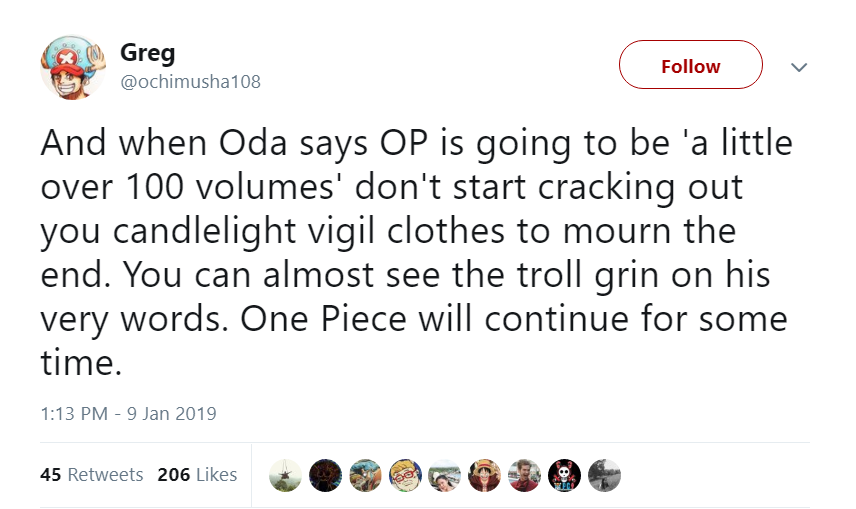 Twitter user @ochimusha108 reassured the fans that Oda, creator of One Piece is just trolling and probably laughing behind the screen. He is also certain that One Piece isn't going to end any time soon. He tweets, "When Oda says OP is going to be 'a little over 100 volumes' don't start cracking out you candlelight vigil clothes to mourn the end. You can almost see the troll grin on his very words. One Piece will continue for some time."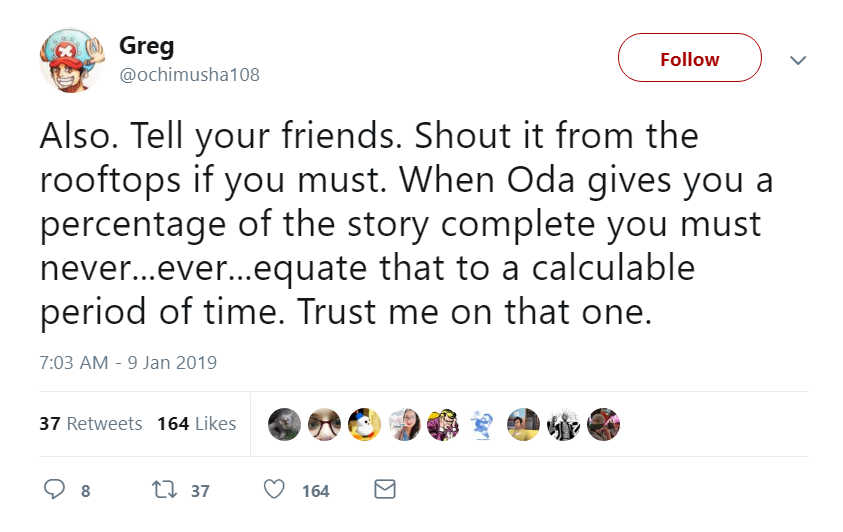 He also tweeted another thing to remind fans that they shouldn't stress so much over Oda's claims. He claims that the series will surely go on and Oda's remark "continue for some time" is just unreliable. Oda once said that One Piece is 65% complete and people were really shocked about it. He made this remark in July 2016 and it's barely 3 years since that claim… and he expects us to believe that One Piece will soon?