This Artist Recreated One Piece Characters As Avengers & The Result Is Amazing!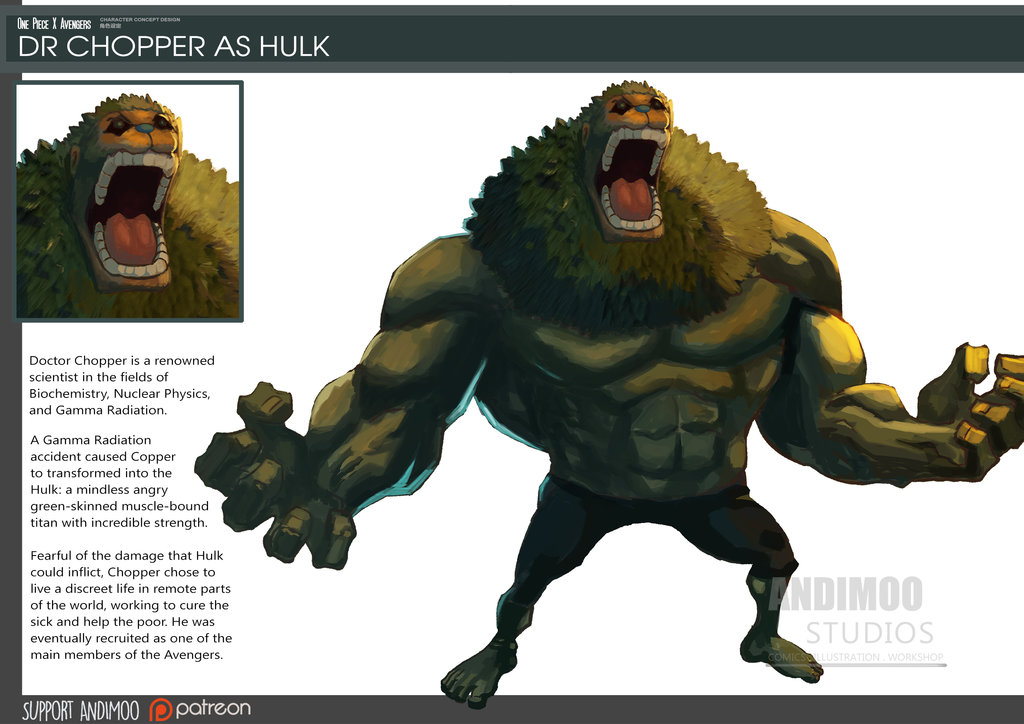 Doctor Chopper is a renowned scientist in the fields of Biochemistry, Nuclear Physics, and Gamma Radiation. A Gamma Radiation accident caused Chopper to transform into the Hulk: a mindless angry green skinned muscle-bound titan with incredible strength. Fearful of the damage that Huld could inflict, Chopper chose to live a discreet life in remote parts of the world, working to cure the sick and help the poor.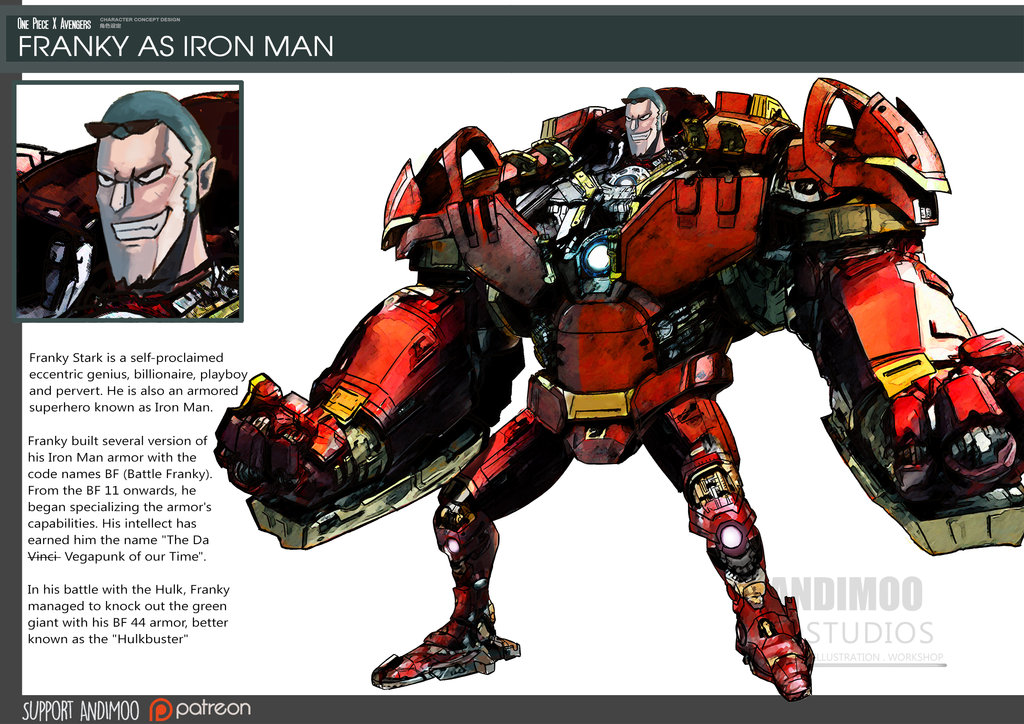 Franky Stark is a self-proclaimed eccentric genius, billionaire, playboy and pervert. He is also an armored superhero known as Iron Man. Franky built several version of his Iron Man armor with the code names BF – Battle Franky. From the BF 11 onwards, he began specializing the armor's capabilities. His intellect has earned him the name, "The Da Vegapunk of our Time". He has managed to defeat Hulk with his BF 44 armor – Hulkbuster!