This Artist Recreated One Piece Characters As Avengers & The Result Is Amazing!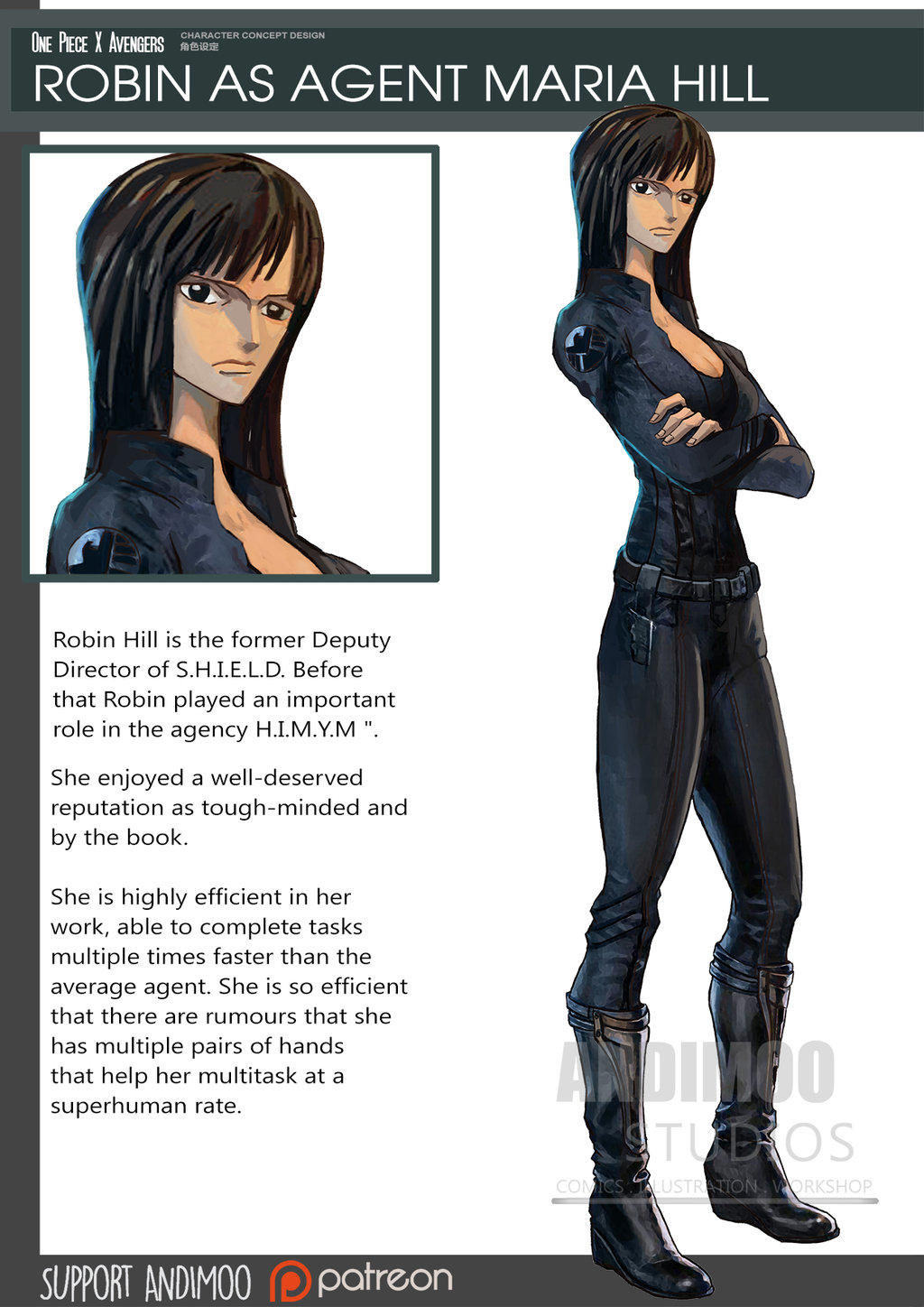 Robin Hill is the former Deputy Director of S.H.I.E.L.D. Before that Robin played an important role in the agency H.I.M.Y.M. She enjoyed a well deserved reputation as tough minded by the book. She is highly efficient in her work, able to complete taks multiple tiimes faster than the average agent. She is so efficient that there are rumors that she has multiple pair of hands that help her multitask at a superhuman rate.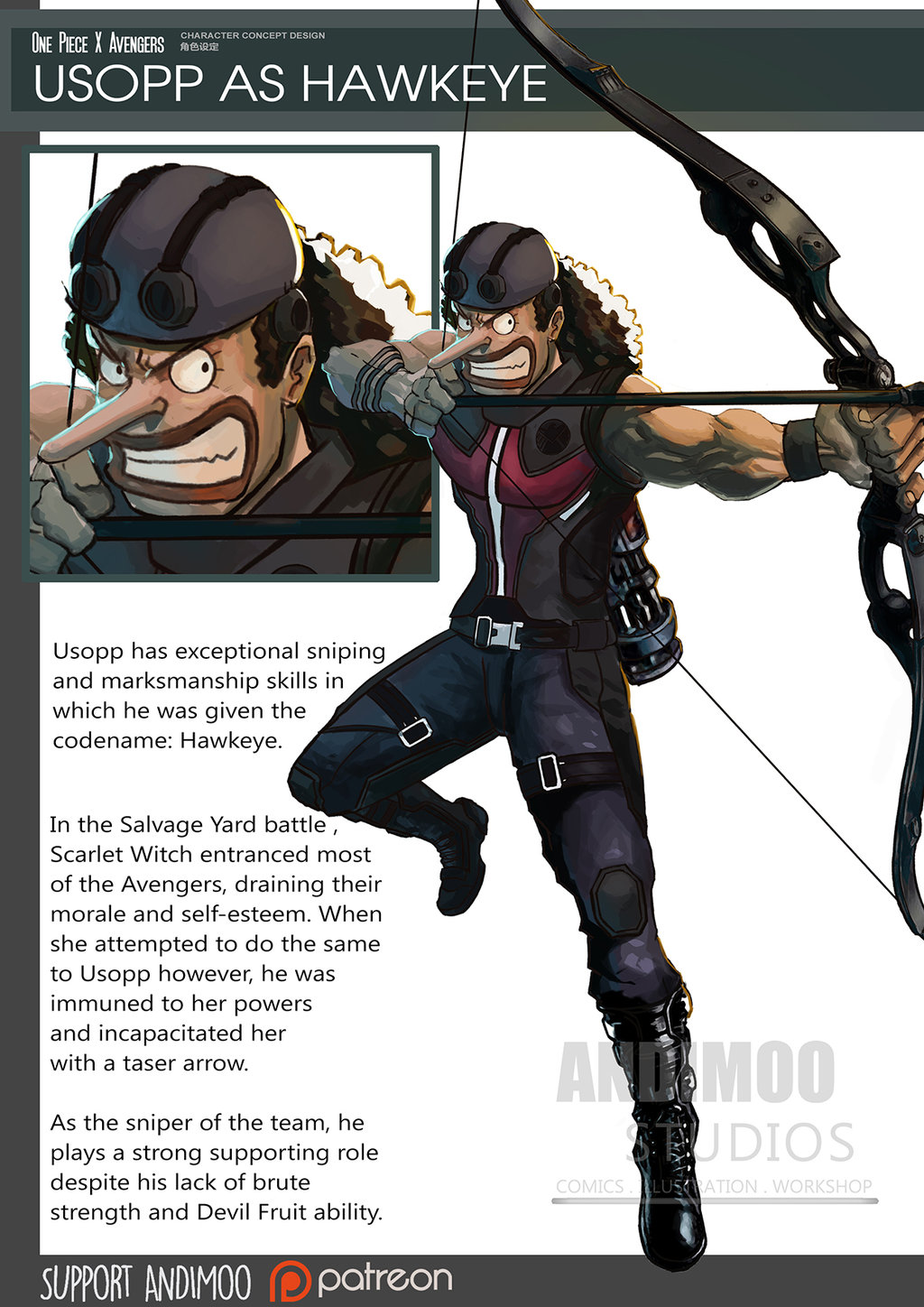 Usopp has exceptional sniping and marksmanship skills in which he was given the codename: Hawkeye. In the Salvage Yard battle, Scarlet Witch entranced most of the Avengers, draining their morale and self-esteem. When she attempted to do the same to Usopp however, he was immune to her powers and incapacitated her with a taser arrow. As the sniper of the team, he plays a strong supporting role despite his lack of brute strength.