Samurai 8 Chapter 3 Release Date – Hachimaru's First Friend!
Samurai 8 Chapter 2 English translations are out for a while now and the official chapter will be out on May 20, 2019. You can read the official chapter on MangaPlus website or on their official website. Samurai 8 Chapter 3 release date was also revealed at the end of Samurai 8 Chapter 2. I would also request you guys to check out our Samurai 8 Facebook page where we post a lot of exclusive information that can't be found everywhere.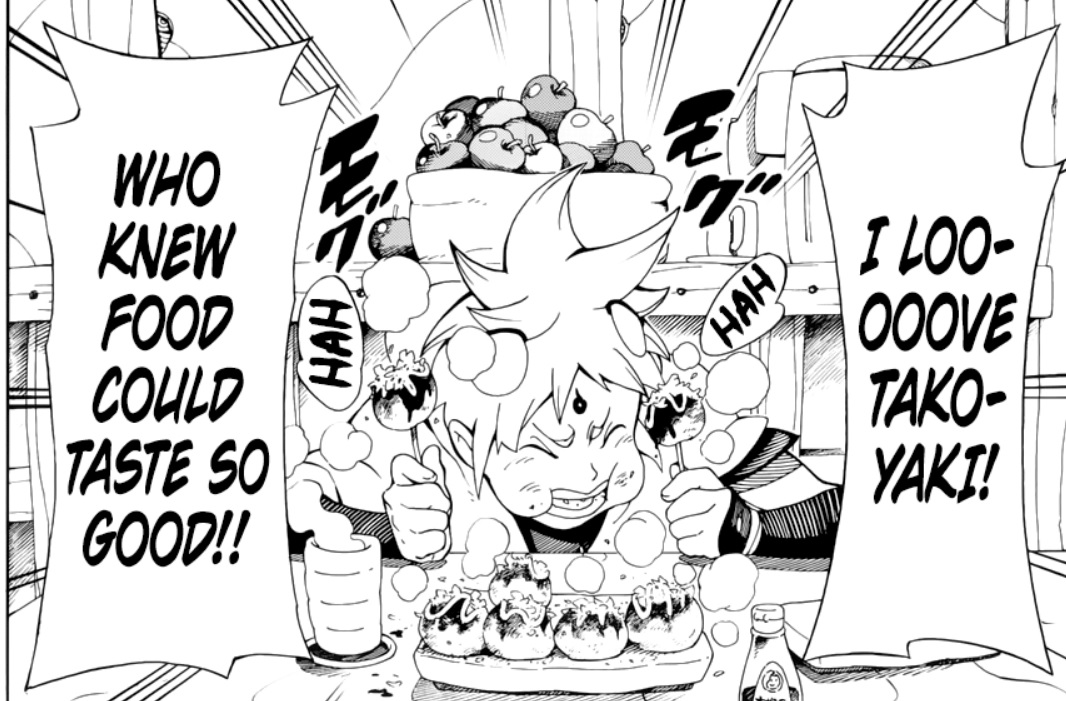 The latest chapter was 33 pages long and the pacing was pretty fast. The illustrations were so detailed like usual but I personally think that the story is going pretty fast. I think Kishimoto is planning something. Hachimaru was finally able to eat normal food after all these years and he started it with Takoyaki.  Hachimaru is ready to start his adventure and finally go out of his house. Before he sets out, Daruma stops him and asks him to take a katana with him even if it is a fake one.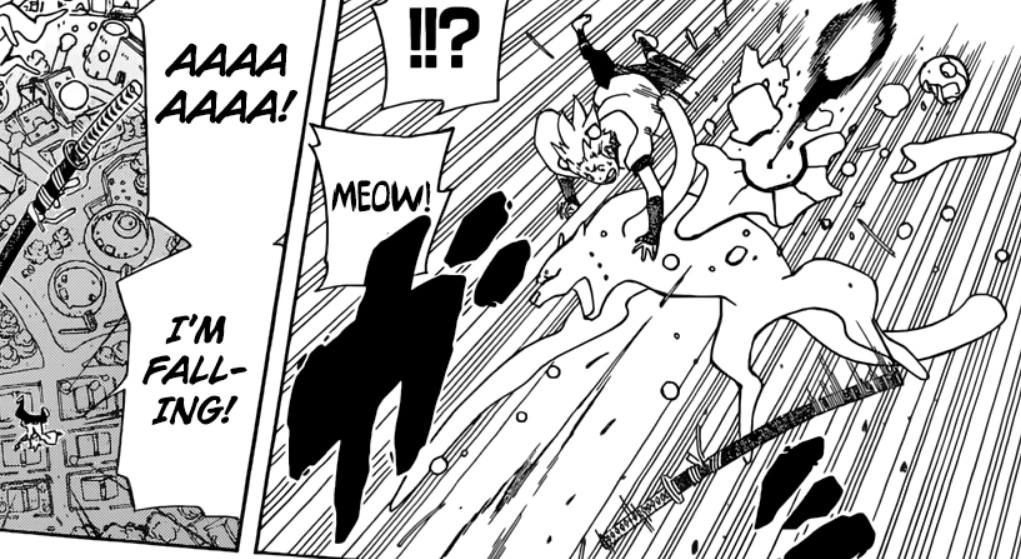 Hachimaru is very strong now. He can easily slice a cup with a fake katana now just like Daruma. Hachimaru goes out riding on Hayatarou who apparently can now change his appearance and can even fly. While they are flying in the sky, they are hit with something which made them fall and separate. Hachimaru falls inside a Dojo where he meets a person who is very similar to his old self. Someone who is a shut-in and just plays video games.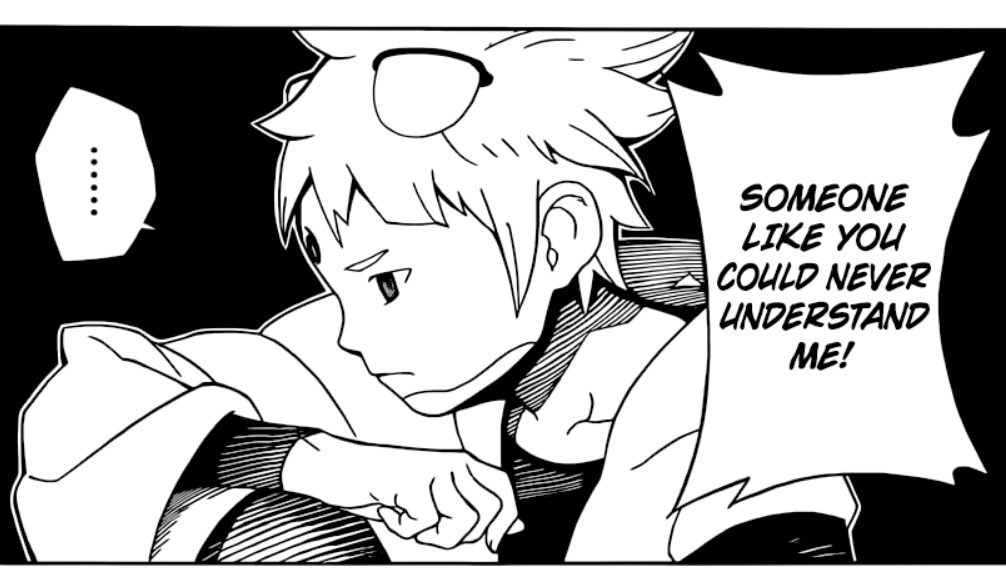 Hachimaru and this new person fight a lot in the starting but later Hachimaru defeats him in his own choice of a video game. Then it is revealed that Hachimaru was also unable to go out like him and he's the #1 player of the game. Hachimaru convinces him to go out with him and explore the world outside his room. The chapter ends as Hayatarou finds his way to Hachimaru and now there's one more member in the group!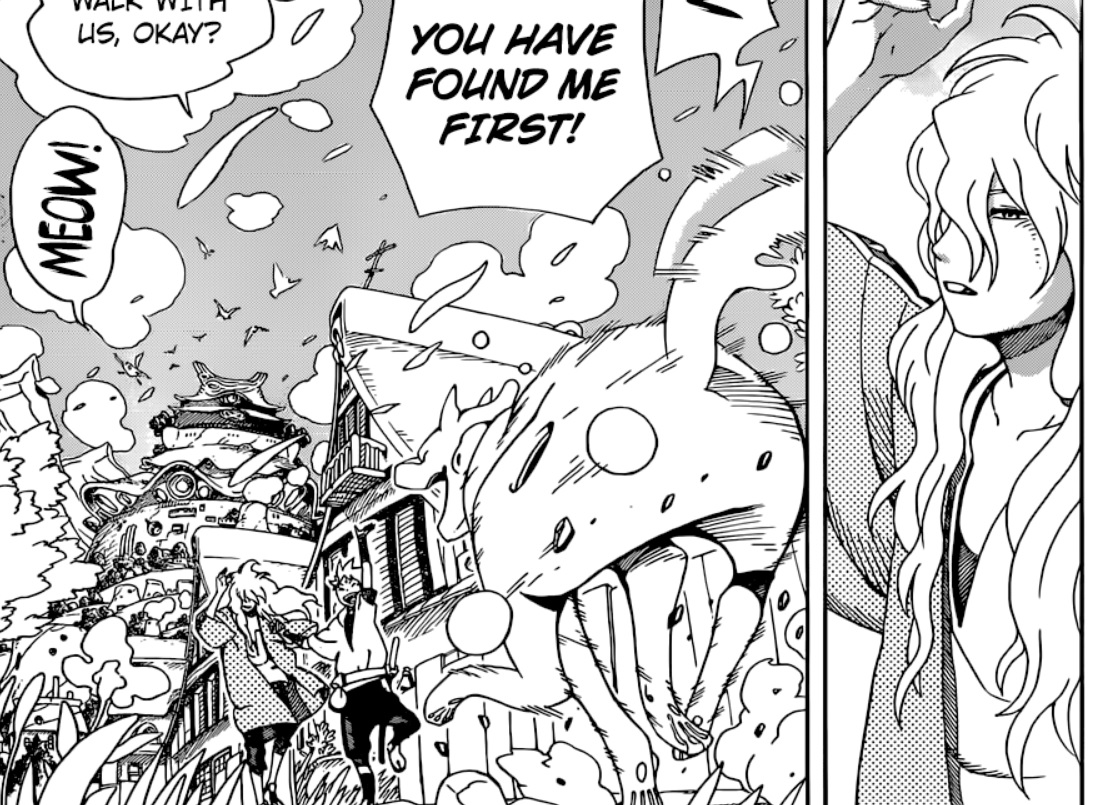 Even though the chapter was heartwarming, there's an imminent danger roaming around Hachimaru and his friends. We will see that in Samurai 8 Chapter 3. Samurai 8 Chapter 3 to release on May 27, 2019, on the official websites like Mangaplus. The raw scans and spoilers would be out by May 24, 2019. Samurai 8 is written by Masashi Kishimoto, the creator of Naruto while the illustrations are done by Akira Okubo.