Boruto Chapter 34 English : Training!! – Kawaki Meets Kurama!
Boruto Chapter 34 English translations are here and the Official Boruto Chapter 34 English is going to be released in just a few days. You can read the official English chapter on Viz's official website, MangaPlus website or their app when it's released. A lot of different scans are out this time for Boruto Chapter 34 but let's check the highest quality scans and go over Boruto Chapter 34 English once. This post covers everything from the chapter.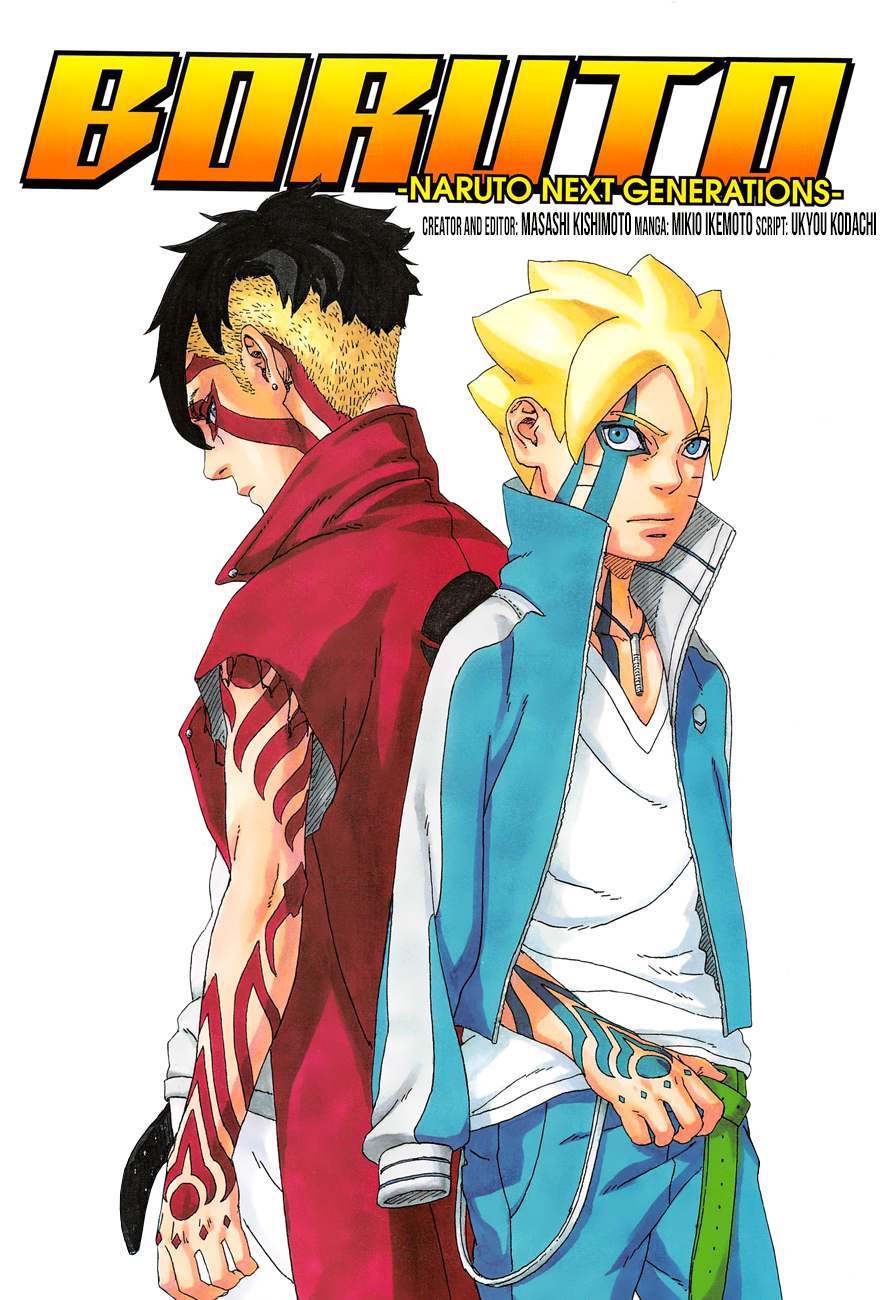 Before we start with Boruto Chapter 34 English, I would like all of you to see the color cover of the chapter featuring Boruto and Kawaki in their karma state. They look so amazing. The color contrast is also spot on. I really liked it and I hope that you guys could also appreciate it. Okay, so Boruto Chapter 34 English starts with a defeated Delta inside the crater. Naruto is going near her so Boruto asks Naruto about her.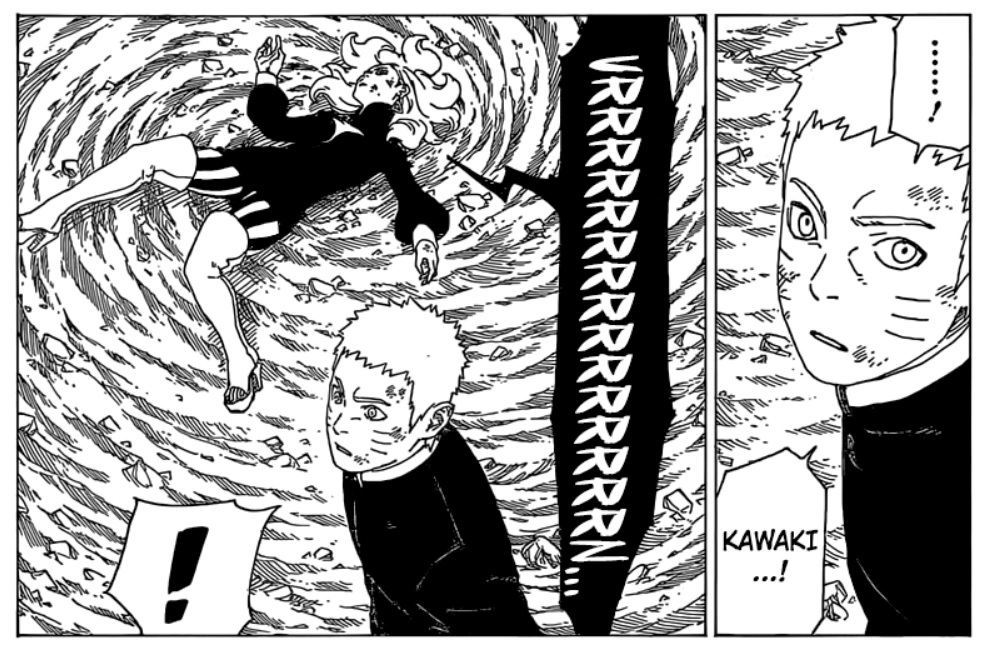 Naruto explains that Delta is still alive and he's going to take her in for interrogation and stuff. Kawaki shouts at Naruto that he should kill her right now as he doesn't know what would Delta do at the end moment. He was correct as just a second later, Delta's body self-destructed. Naruto saved everyone and Kawaki again taunts him saying, "I tried to warn you… That's the kind of people they are…" Is Delta dead? We will see.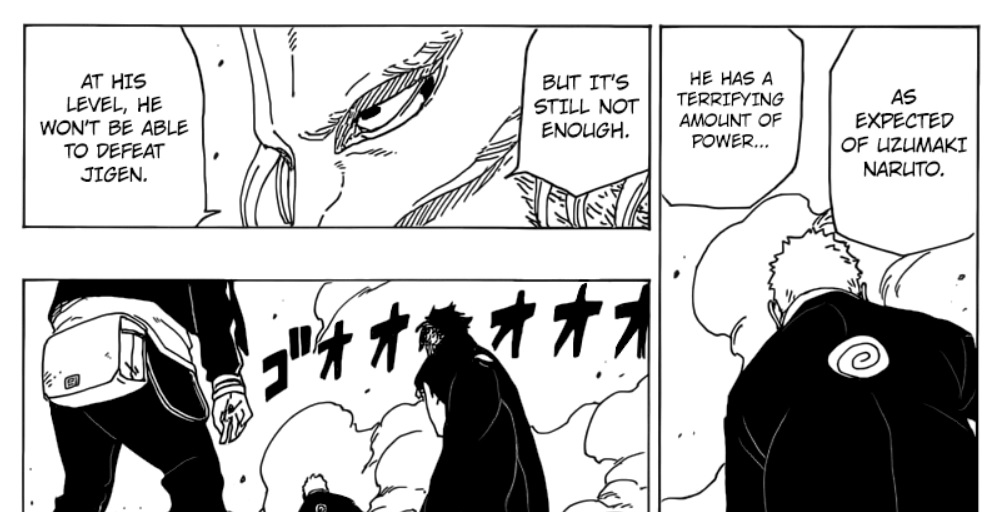 In the next page, we can see Delta's drone observing and then flying away silently. We also see Kashin Koji observing everything through his summoned toad. Kashin Koji then goes on to say that Naruto has a terrifying amount of power but it's still not enough but at his level, he won't be able to defeat Jigen. Koji then says that it all comes down to Karma. Learning the secret behind Karma will lead to Jigen's true weakness.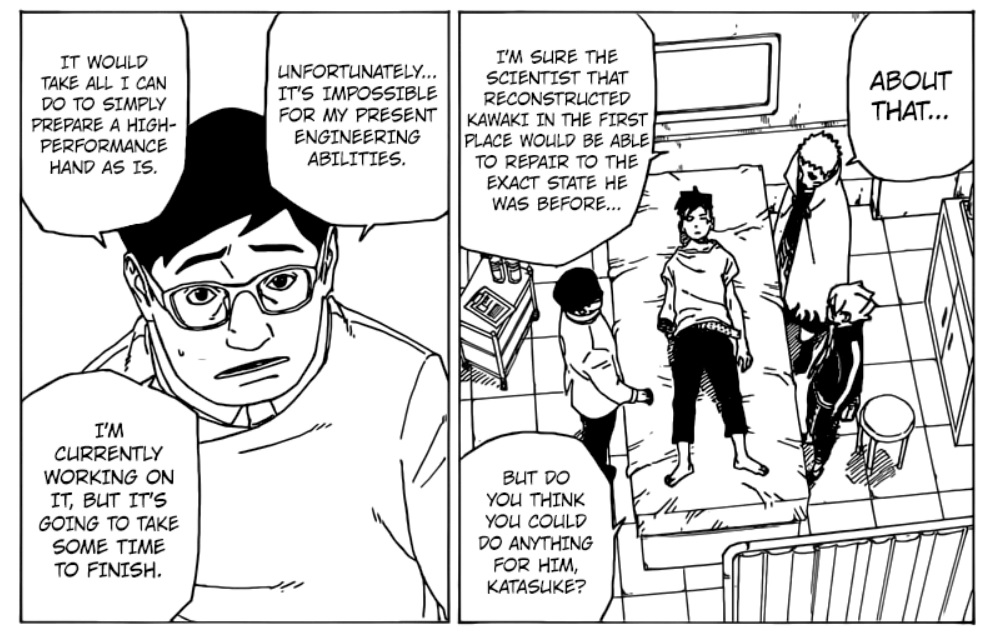 Now we are at the hospital where Kawaki is being treated. Everything's taken care of except the arm he lost. He can get a custom prosthetic arm but it will take Katasuke some time to prepare. Naruto asks if his body could be reverted back to normal as it's possible back in Kara but Katasuke refuses as it's currently impossible with his engineering abilities. Naruto then asks if Kawaki can use his spare prototypes but Katasuke says it's impossible.