Dragon Ball Super Chapter 47 English – Majin Buu vs Moro!
Dragon Super Chapter 47 English has been finally released and it seems like Goku and Vegeta are going to die as Moro is getting closer and closer. Dragon Ball Super Chapter 47 English was released just an hour back and it seems like all the spoilers about Majin Buu, Moro, and the Dragon Balls were accurate. Well, the official Dragon Ball Super Chapter 47 English is released, so let's check it out! We are in a huge treat this time!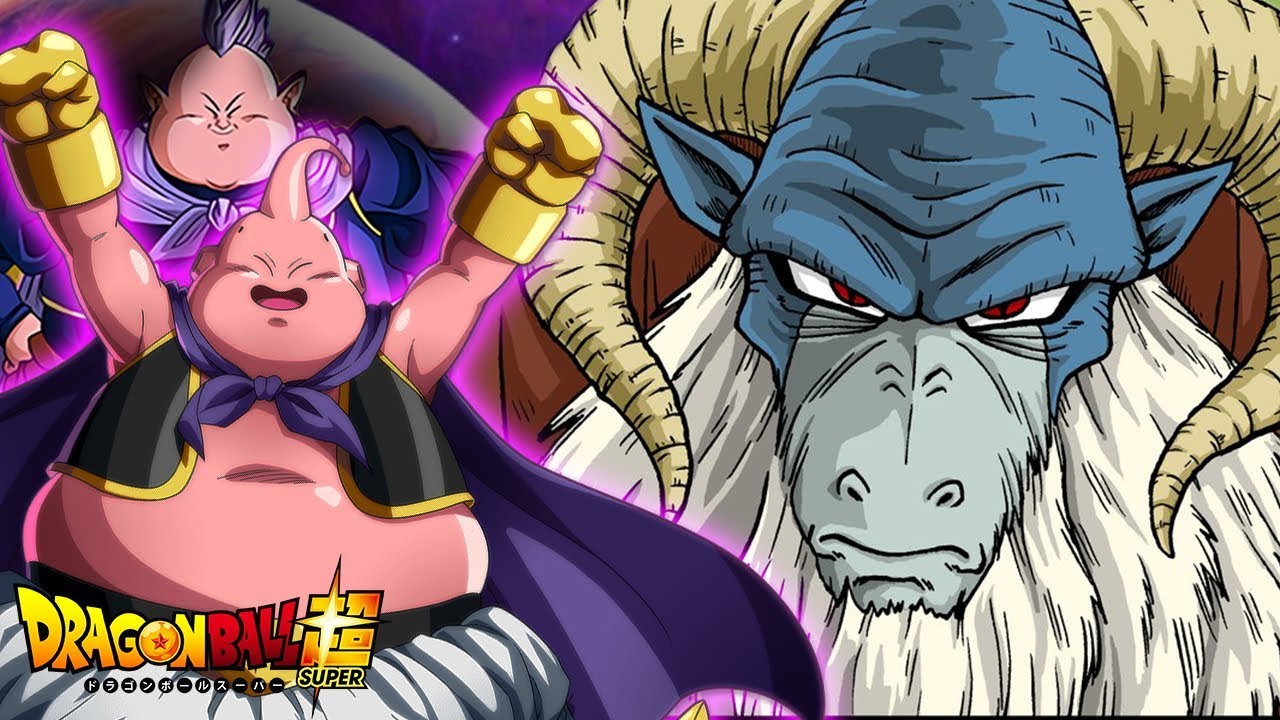 You can read Dragon Ball Super Chapter 47 English by going to the official Mangaplus website. Another option to read the manga is by downloading their official app from the App Store or Google Play. Well, if you're not in the mood of reading the whole chapter, you can just read the summary I did on the Dragon Ball Super Chapter 47 down below. It covers up pretty much everything so you won't miss anything. Buu is finally back in action!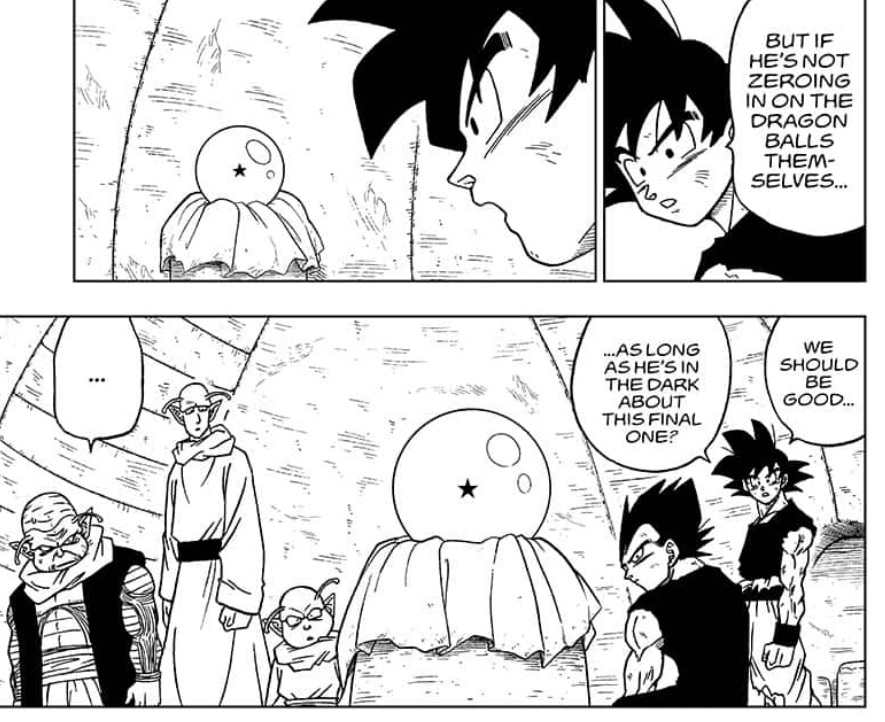 The Dragon Ball Super Chapter 47 English begins with the Namekians crying about how their final fighter was defeated so easily. Vegeta and Goku realize how strong Moro has become absorbing everyone's life force. He's collecting the Dragon Balls by attacking the villages so they think that this last Dragon Ball must be safe but things take a dark turn very fast as Moro starts detecting the Dragon Balls directly. Is he some sort of genius?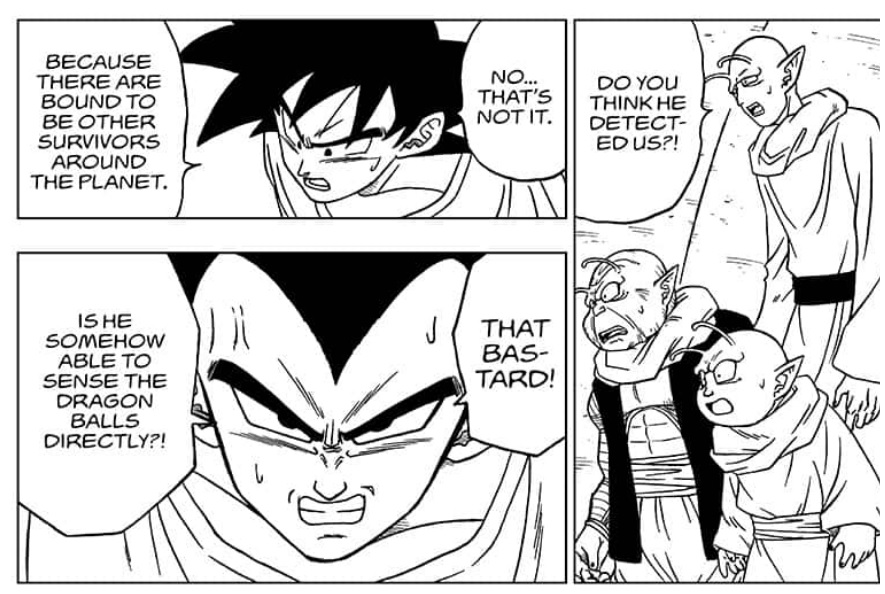 So as Moro is able to detect the Dragon Balls, instead of roaming around randomly, he starts gathering them. He's collected 6 of them and now he realizes that the last Dragon Ball is at the place where he fought Goku and Vegeta. Goku and Vegeta detect that Moro is coming and comes to the conclusion that Moro can somehow sense the Dragon Balls directly. They need to get ready to fight them even though they can't go Super Saiyan.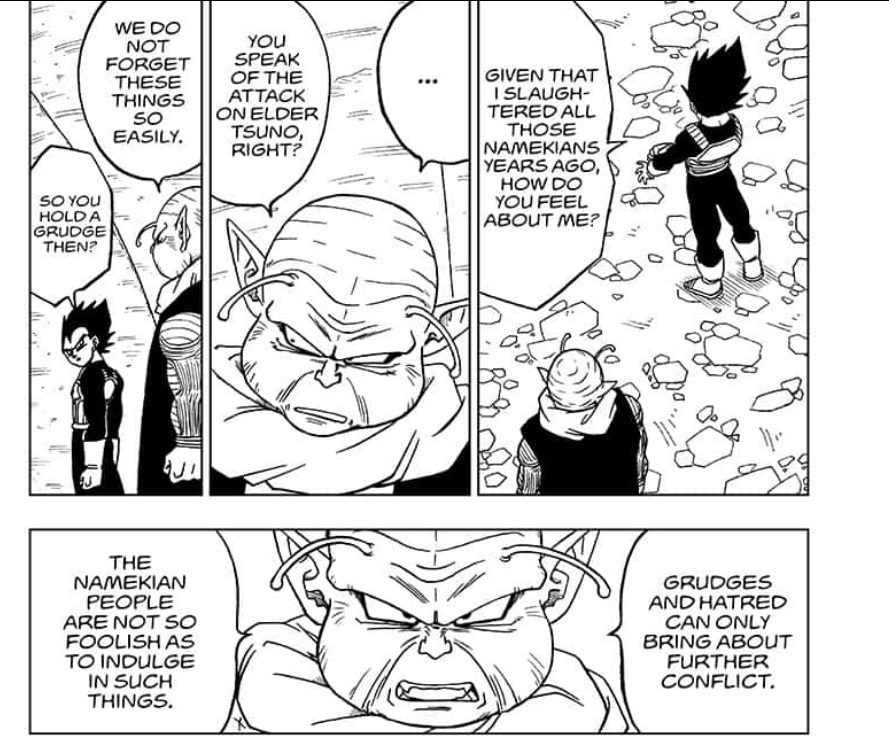 In Dragon Ball Super Chapter 47,  before Goku and Vegeta leave, we see a talk between Vegeta and the Namekians. Vegeta asks if they still hold a grudge against him for the attack on Elder Tsuno. As you can see, Vegeta gets an awesome reply, "Grudges and hatred can only bring about further conflict. The Namkeian people are not so foolish to indulge in such things." Vegeta's character development is something else. Check this out!