Dragon Ball Super Chapter 59 – Activate Ultra Instinct Omen!
The latest chapter was just released and it had a lot of action and less talking this time. We got some key panels explaining the state of Goku's power up and some drawbacks. The chapter overall was very fun to read. I think this whole arc might get need like at least 4-5 chapters more to wrap up. I don't think Goku alone can defeat Moro as seen in Dragon Ball Super Chapter 59. Well, let's see a short summary of the chapter first. You can read the chapter for free at MangaPlus, their official website, and the app!
Dragon Ball Super Chapter 59 Summary
The chapter starts with Goku using an innovative idea of attacking Moro without touching him. He is punching so hard as to make air blasts which would strike Moro. It's working well but it's still not enough. Moro starts his counter attack and tries to immobilize Goku. It seems like he is using something similar to psychokinesis like Frieza had but just way more powerful. Goku gets out of it easily and they start fighting. Punching each other, ki blasts and whatnot. Vegeta notices the battle and then we are taken to Whis and Merus' interaction. Whis is happy that Goku has reached this level so fast but Merus reveals that he hasn't really achieved Ultra Instinct. On top of that, Ultra Instinct Omen is very taxing on its body so he can't maintain it for long. Moro also realizes it and overpowers him soon enough. He wasn't using his full power. Goku then again mocks him saying that Moro is actually unsure that he can beat Ultra Instinct. He taps into Ultra Instinct Omen again and the chapter comes to an end.
Dragon Ball Super Chapter 60 Spoilers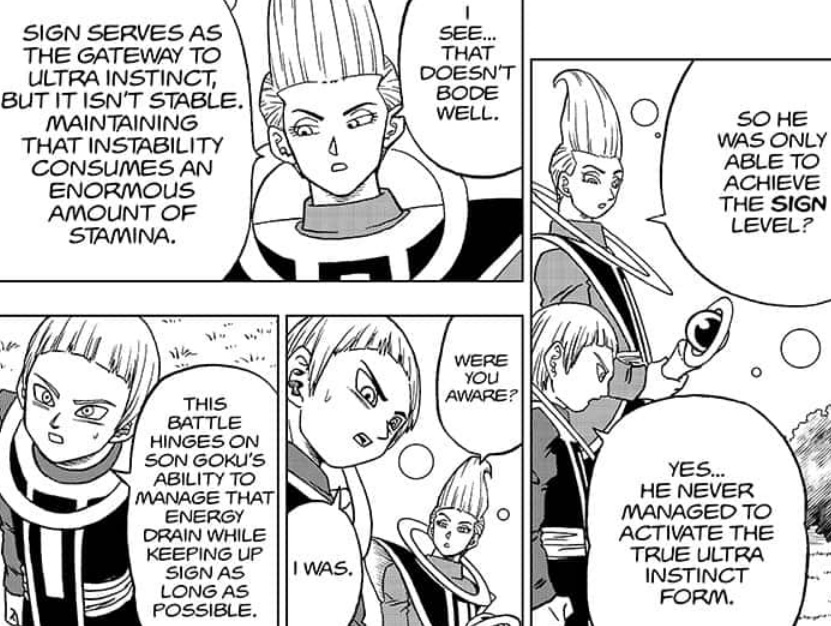 I think in Dragon Ball Super Chapter 60, they will throw around the Ultra Instinct Omen again for a few pages until Goku again gets tired. His stamina won't hold out against a monster who has literally devoured planets' worth of energy. I think this is where Vegeta should come in the picture now. He's been training for a long time and I think by the next chapter, he should have mastered the high difficulty technique from the Yardrat master. It would be really good to see Vegeta using techniques rather than pure strength which would surprise all the people on Earth. What do you guys think will happen in the next chapter?
Dragon Ball Super Chapter 60 Release Date
Dragon Ball Super Chapter 60 will be out next month. Dragon Ball Super Chapter 60 release date is May 20, 2020 (Official Release). The raw scans and spoilers will be out by May 18, 2020.  We will let you guys know if there's any other update!