Everything You Need To Know About The New 'Dragon Ball' Anime!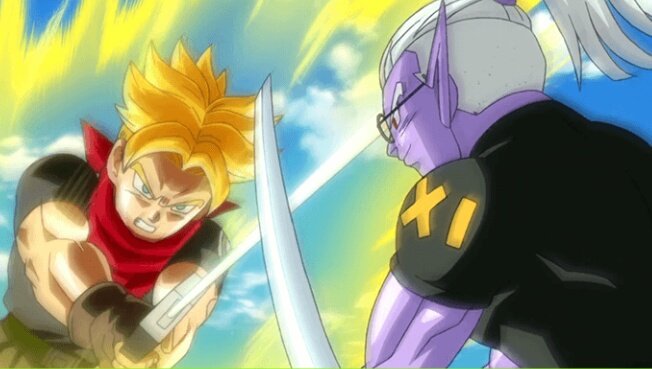 When the Dragon Ball Super anime ended, there was a huge uproar in the fan community as we all literally needed more Dragon Ball. Then, the news about the upcoming CANON Dragon Ball Super movie came up which instead of settling down the fans, hyped them even more! Toei was giving out a lot of details and designs regarding the upcoming movie in the starting but it has stayed quiet for a while now.
This is because there is another project coming up in July which took fans by surprise. Yes, we are getting a brand new Dragon Ball anime in July. It's said that the first episode will air on July 1, 2018. Fans have been asking, "What is Dragon Ball Heroes?", "What is this anime about?", "IS THIS CANON??" and what not. Today, I will try to answer all your questions!
So, what is Dragon Ball Heroes, exactly? Dragon Ball Heroes is a video game which has become very popular lately since the Universal Survival arc started on Dragon Ball Super. Another reason for  the popularity is the fact that the Heroes combines arcade video game with a collectible card game. Fans can buy sets of cards, each of which come with a general theme and some secret cards. These cards, inserted into the game, allow players to unlock mission storylines unique to the card sets, as well as new playable characters, outfits, and other power-ups or features. Players can create custom avatars to serve as their main character in the game, while the cards also allow for just about any version of any character from Dragon Ball lore to be included in the game (via Comicbook).
So the anime that we are getting in July is going to be based on this video game. The title would be 'Super Dragon Ball Heroes' as it is of the video game itself. As the video game has several arcs, it is entering an arc called 'Prison Planet' Arc. The anime will be based on that arc and we would get to see many old and new characters. The main villain is going to be a Demon hybrid royal named 'Fu' who is going to summon a evil Saiyan by using the Dragon Balls. He's gonna act like a friend to the gang first while pulling all the strings from behind. This anime is basically a promotional anime which is going to give a lot of fan service.
We will see Future Trunks, Mai, Vegeta, SSJ4 Goku, Goku, Fu, Evil Saiyan, Beerus, Whis, Gohan, GOLDEN COOLER, etc.. Yes, you read correctly, Golden Cooler is going to make an appearance and this time he's going to be a friend of Trunk's. We will even see the fight between SSJ4 Goku and SSB Goku as well. There's a large commotion regarding which form is stronger and who will win. According to a public release, it shows that SSB Goku is going to defeat SSJ4 Goku but it is not going to be so easy. Goku needs to go all out here. Even more, the evil saiyan is going to be stronger than base SSB Goku here. He's the main threat here. We might even see SSJ3 Trunks or a bizarre fusion as well.
Also, this anime is going to be NON-CANON. The setting is sure right after the Tournament of Power but none of this is canon but there is a big chance that the upcoming Dragon Ball Super MOVIE may adapt a similar story line. It's already revealed that we are getting a brand new saiyan so we can just hope now! What do you guys think about this? Comment down and tell me!