100-Foot Long Anime Mural Appears In Tokyo's Shibuya Station!
Hey guys! How's it going on? Today I have something really amazing to show you guys. It's like a dream come true for all the anime and manga fans living in Tokyo. Even if you have never been to Tokyo, I am sure you must have heard about the famous Shibuya station. It's a very busy station but it seems like the station has gotten a lot cooler since the past few days. Something very strange but amazing has happened at the station.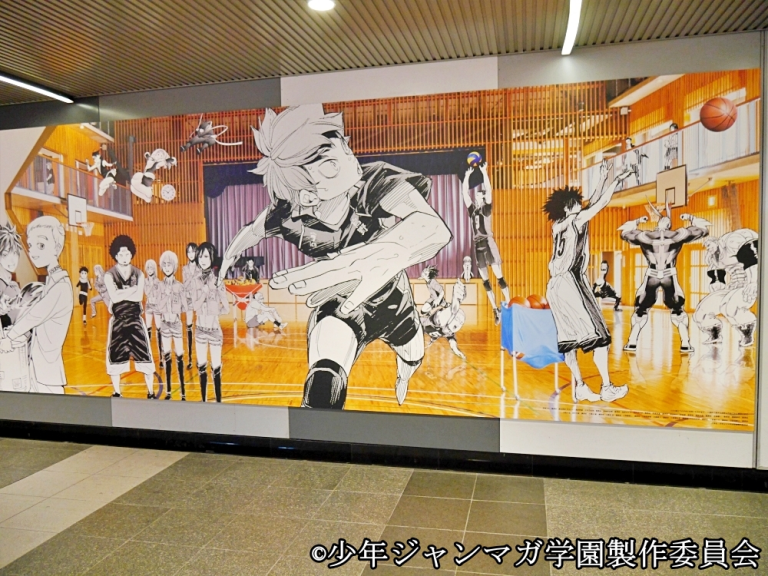 It seems like the two of Japan's biggest publishers teamed up and decided to create a massive 100-foot long mural featuring all the popular characters from your favorite manga or anime. The Shibuya station is very big, so big in fact that if the passengers want to go from one platform to another, they need to travel through huge tunnels. These tunnels used for connecting platforms have a lot of empty wall space. This is where the idea came from.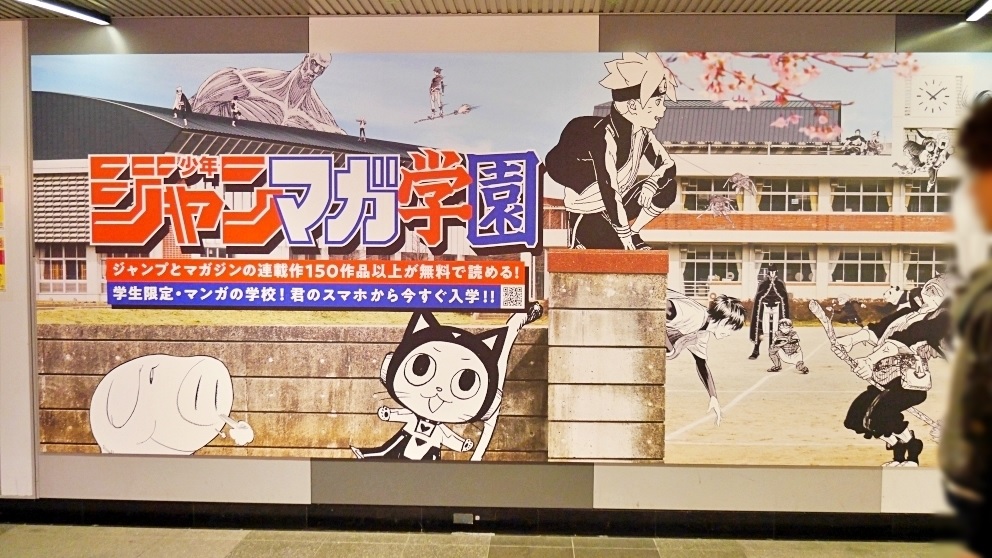 Millions of people walk through that tunnel and all they see are empty white walls. Anime/Manga has become the main culture of the Japanese people so don't you think the walls deserve some anime/manga artwork? I am sure the kids who are traveling with the parents or any other fan would be thrilled to see the massive mural. The mural won't stay for long but I am sure that for whatever limited time it is there for, it will put a smile on people's faces.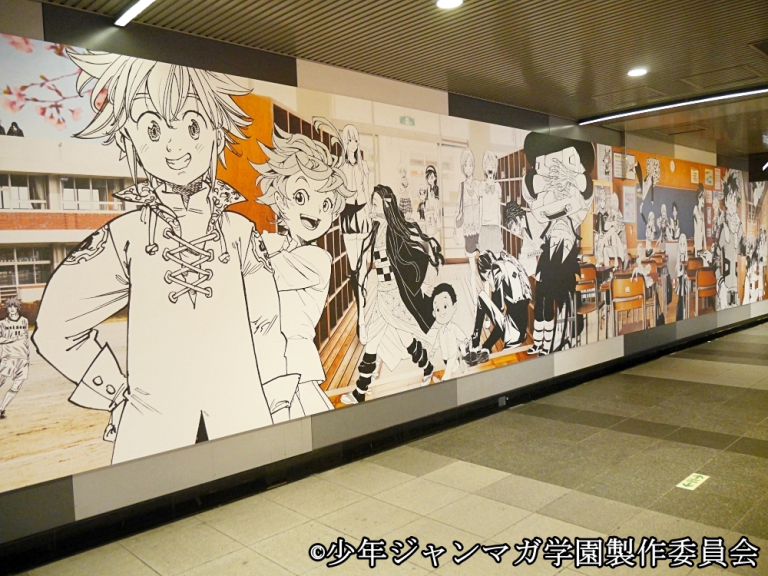 Shueisha and Kodansha, the publishers of Weekly Shonen Jump and Weekly Shonen Magazine, have decorated a 100-foot long section of the Tokyo Metro section of Shibuya Station with artwork from their manga anthologies. The crossover is set against a series of high school backdrops, giving it the effect of a manga yearbook. It's the biggest Jumo/Magazine collaboration since the 2,264-page Shonen Jummaga. (via SoraNews24)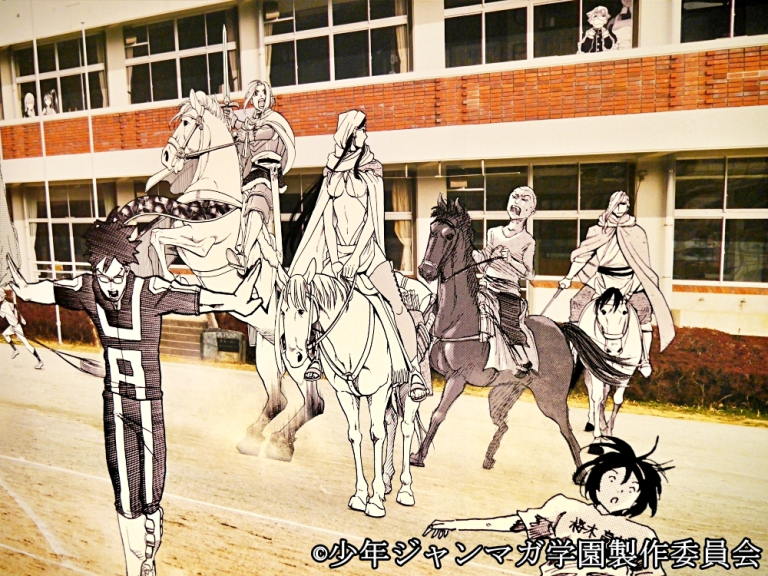 If you're looking to check the mural out for yourself, you'll find it just inside the 7A entrance/exit of Shibuya Station, where it'll be around for a limited yet undisclosed time. What do you guys think about this collaboration? This is why I love Japan. There's always something happening somewhere. I can't wait to visit Japan. I am pretty sure all of you want to visit it as well! Now let's take a look at some more photos of the mural!