Dragon Ball Super: Broly – Confirmed By Akira Toriyama!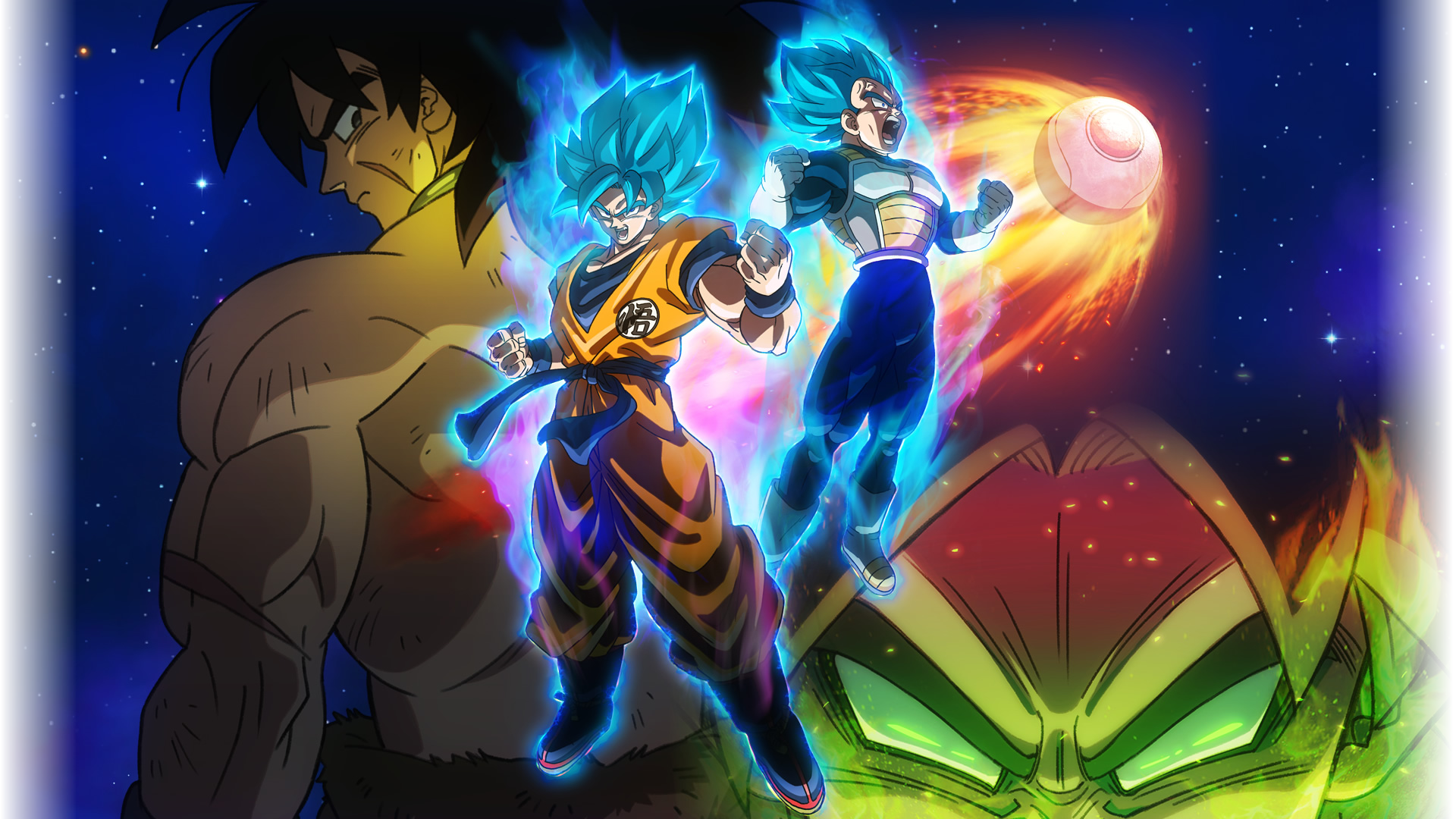 Hey guys! How's it going on?! Finally, we got an update on the upcoming Dragon Ball Super Movie and it's a HUGE one. I think no one could imagine or predict that Akira Toriyama would pull a fast one on us like this. Nearly, all of us thought that the Saiyan Goku was fighting in the trailer was Yamoshi or some Saiyan who came from the past.
Well, due to recent official announcement from the official Dragon Ball Super twitter handle, we now know who the real villain is. Yes, guys, this is it. It's BROLY. The first Legendary Super Saiyan introduced to us in the movies back when we were kids. Akira Toriyama also gave a few comments on why he chose this character.
Toriyama has tried to keep the original design of Broly the same while changing his original base design a bit. He's not the skinny docile guy we know but a pretty buffed up and haughty guy. Broly is back, and he's bigger than ever. By going around with the poster, we can say that his power would be on par with Super Saiyan Blue at least.
シリーズ最強の呼び声が高い
"伝説のサイヤ人"…ブロリー登場!

映画『#ドラゴンボール超 ブロリー』に正式タイトル決定&本ポスタービジュアル解禁!「最大の敵、サイヤ人。」のコピーの通り、それぞれ違う運命をたどってきた3人のサイヤ人がどのように出会うのか…。#ドラゴンボール超ブロリー pic.twitter.com/bdIyuX8oKk

— 「ドラゴンボール超」TV・映画公式 (@DB_super2015) July 9, 2018
Akira Toriyama wrote the following for all the fans in Japan and overseas –
"Everyone, are you familiar with Broly? He's an incredibly strong Saiyan who only appeared in the old anime movies, and I apparently at least drew the designs for him, but I had practically no involvement with the anime at the time, so I had totally forgotten about the story content.
So, about Broly. I hear these days, he's still very popular not only in Japan, but also overseas. Based on that, my editor suggested we have Broly appear in this next movie. I went ahead and watched the movies from back then, and I felt this could be quite interesting once I rearrange some things. I got right to work trying my hand at a story that incorporates him into the Dragon Ball Super series.
While keeping in mind Broly's classic image so as not to disappoint his fans, I updated him and added a new side to his character, and I think this has resulted in a more fascinating Broly.
Naturally you'll get to see fierce combat, but also, the paths of destiny that lead to an encounter between Goku, Vegeta, and Broly. It also involves the Frieza Force and the history of the Saiyans, which end up having a major connection to everything. The story content turns out to be very large-scale and dramatic.
Here comes that almighty Saiyan, Broly! I'm also including lots of other content all you fans will enjoy, so look forward to it, and be patient a while longer for it all to come together!!"
So what do you guys think about this? Are you guys hyped up for the movie? I can't wait for the 2nd trailer to be released so we can see what the movie is actually about. Don't forget that Frieza is also gonna be there in the movie and as Toriyama said, Frieza and the Saiyans, everyone are interlinked very deeply! This is going to be really exciting!