Dragon Ball Super Chapter 56 – Goku & Vegeta's Final Training!
After reading the recent chapter, I have a feeling that this arc is approaching its final phase. Goku and Vegeta's training are nearly finished and they are getting ready to fight Moro. The theories about Merus have been spot on as well. I am more excited about the events that will happen after this whole Moro arc but I also have a feeling that Moro won't go away anytime soon. He might play a crucial part in the bigger picture. The latest chapter was just released and you can read it on Mangaplus or Viz. Well, let's check out the latest chapter before we talk about Dragon Ball Super Chapter 56.
Dragon Ball Super Chapter 55 Summary
The Grand Priest reveals that he is the one who sent out Merus into Universe 7 for his personal growth. Whis and Grand Priest talk about Merus' interference and if he goes beyond training Goku, he would be breaking the rules. Whis takes the responsibility to handle the situation and goes to stop Merus. Vegeta is training on Yardrat where he gets attacked by Moro's lackey who is supposedly from Zarbon's race. Vegeta takes care of him easily and gets the information that Moro's real target is the Earth. Vegeta decided to speed up the training as he doesn't have much time left. Whis stops Merus from going full power as then it wouldn't be training but fighting. They all talk a bit and then it's revealed that Merus is an angel and he cannot interfere any further. Merus believes that Goku can find some way to defeat Moro and so he leaves with Whis. Goku is now all alone with very little time to face off Moro.
Dragon Ball Super Chapter 56 Spoilers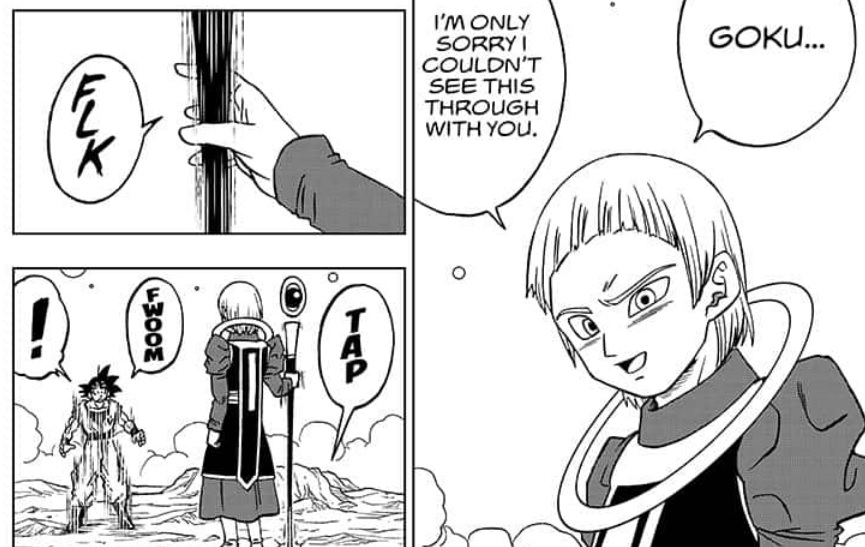 As Merus has also departed and even Vegeta knows about Moro's attack on Earth, we are reaching the final phase of this arc. Goku and Vegeta's training has nearly finished. Both of them have powered up for sure but we don't know if it's enough. In Dragon Ball Super Chapter 56, Vegeta is going to show his results of the crash course he did to learn the new technique and Goku needs to figure out how to bring out Ultra Instinct at will. They don't have much time left but we know that they will pull this off but we want to know how will they do it? I hope the next Dragon Ball Super Chapter 56 clears out how their training ended and how much have they improved!
Dragon Ball Super Chapter 56 Release Date
Dragon Ball Super Chapter 56 will be out next month. Dragon Ball Super Chapter 56 release date is January 20, 2020 (Official Release). The raw scans and spoilers will be out by January 18, 2020.  We will let you guys know if there's any other update!