Dragon Ball Super English Chapter 45 Released – Vegeta Can't Turn [Spoiler]!?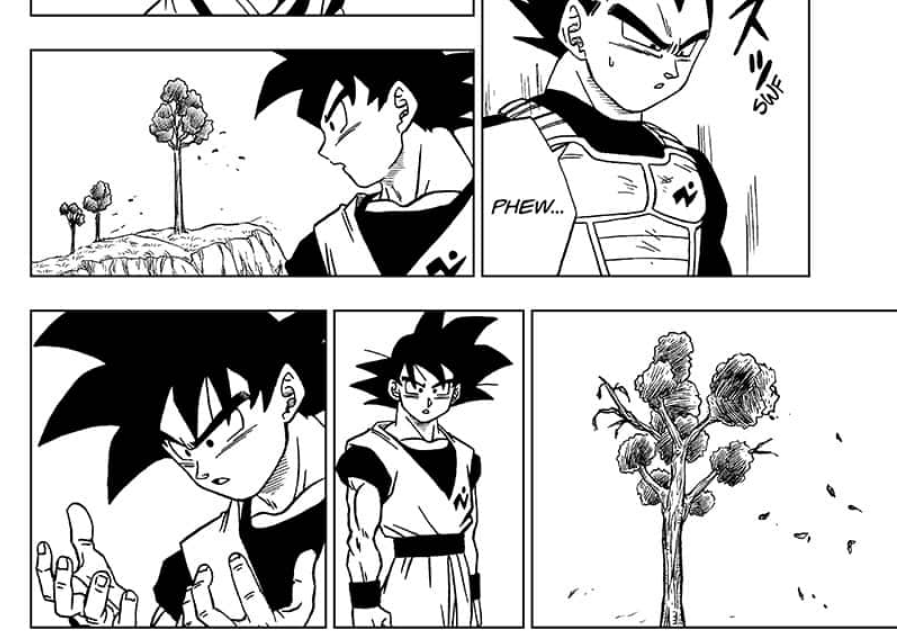 Vegeta trashes Moro around and finally kicks him back to the ground. Vegeta suddenly loses the Super Saiyan Blue form but Goku notices something. Vegeta hasn't noticed it yet but the life energy is being taken away slowly and slowly. Even Goku is feeling it. Goku warns Vegeta about it and Moro takes this chance to create a smokescreen. His accomplice Cranberry tries to escape and in the meantime, Moro gathers all the energy of the planet.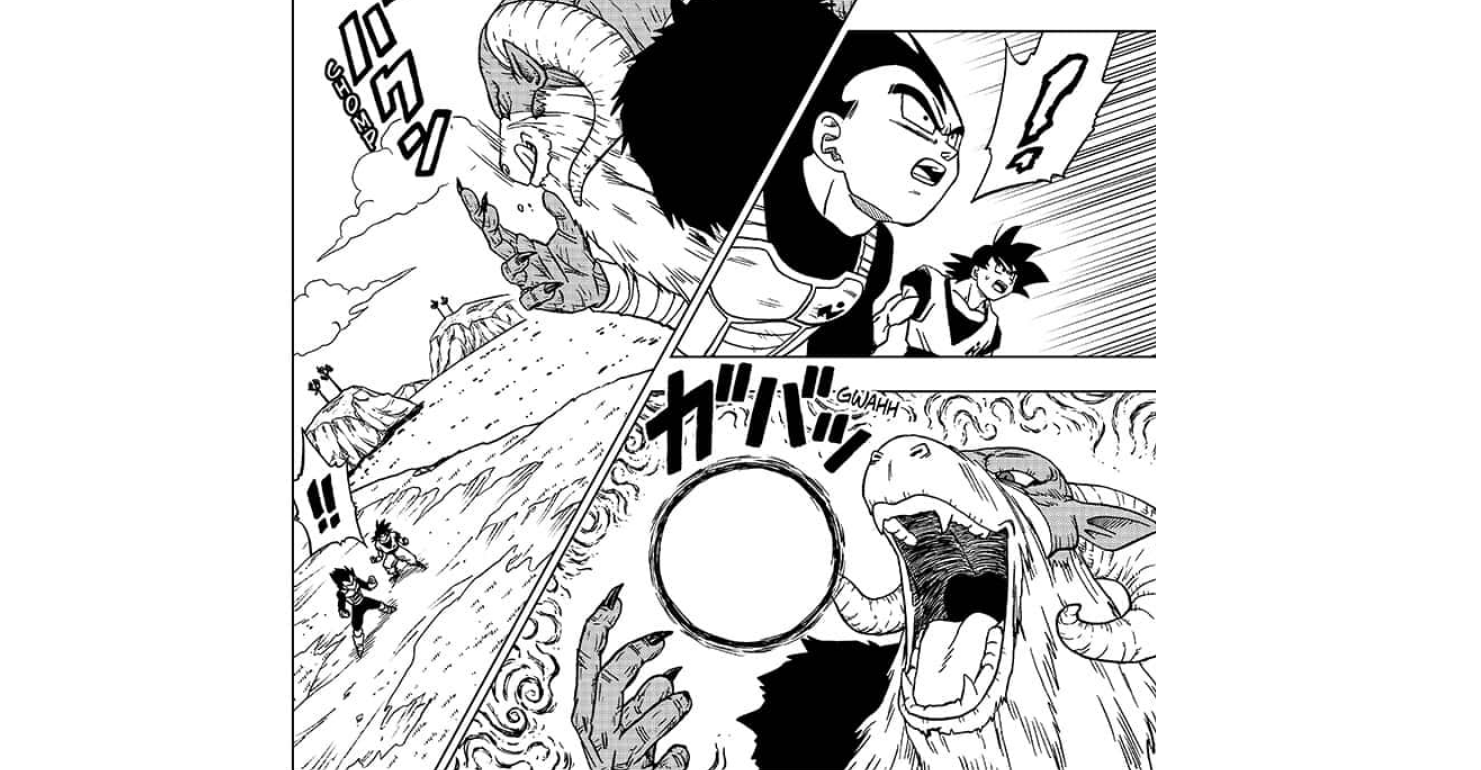 Vegeta thinks he is just going to use the energy to attack him but Moro is not going to attack. Moro is going to eat it all up! Goku even says that we should attack him while he's charging up. Can you believe that? Even Goku is getting the chills. Moro then eats up the energy and stops Cranberry from escaping. He says that he won't lose now. Goku and Vegeta observe that he's become a lot stronger than before but not strong enough.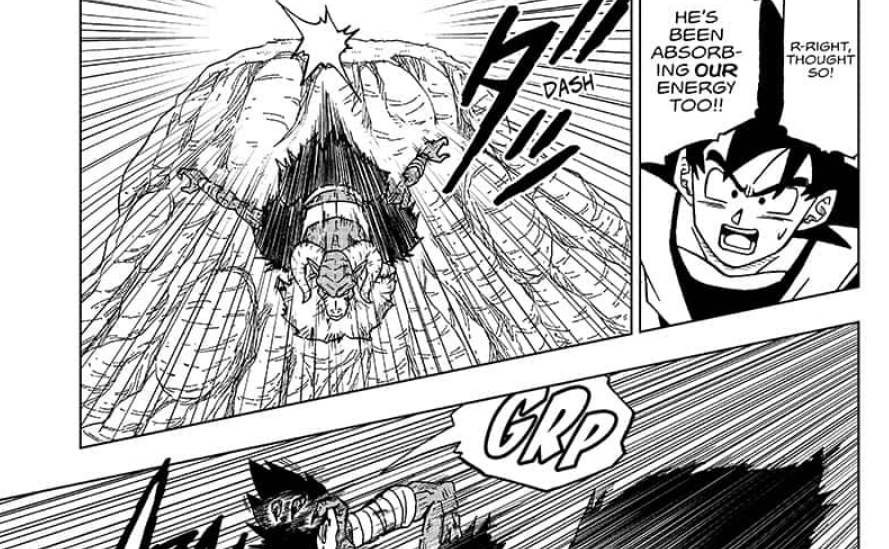 Vegeta then tries to go Super Saiyan Blue but he cannot do that. In fact, he cannot even go simple Super Saiyan. Goku figures out that he's been absorbing their life energy as well. We see Merus and Jaco also talking about how Moro doesn't even have to fight Goku and Vegeta to defeat them. He can just absorb their life energy and they can't even do anything about it. This Dragon Ball Super Chapter 45 is really intense!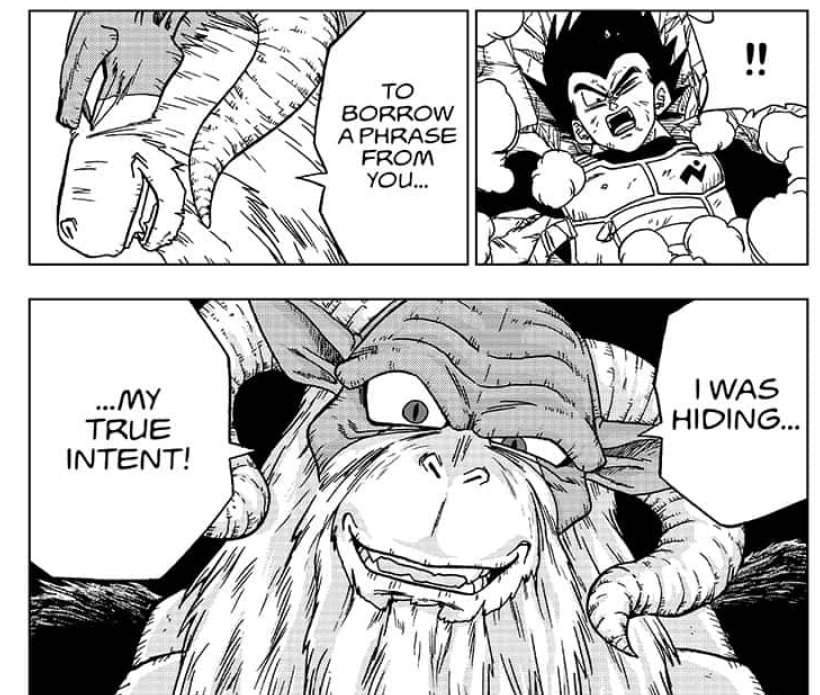 Then Moro trashes Vegeta around and is ready to finish him off. He says that even though they were aware of his abilities, they were foolish to not think about their own life energy. He then takes a jab at Vegeta saying that he was just hiding his true intent like Vegeta was in the beginning. The Dragon Ball Super Chapter 45 ends there and damn, it was a really intense chapter. Let me know your thoughts down below!