Black Clover Chapter 208 – Asta's Real Demon Form!
Asta is getting cooler and cooler as every chapter gets released. I seriously can't wait till they animate this arc and the amazing battles in it. Asta's anti-magic powers are still a mystery but we are soon going to see it's true potential. We know that there's a demon/devil inside Asta's Grimoire and the anti-magic powers come from him. There are just so many mysteries but first, let's take a look at the latest Black Clover Chapter 207.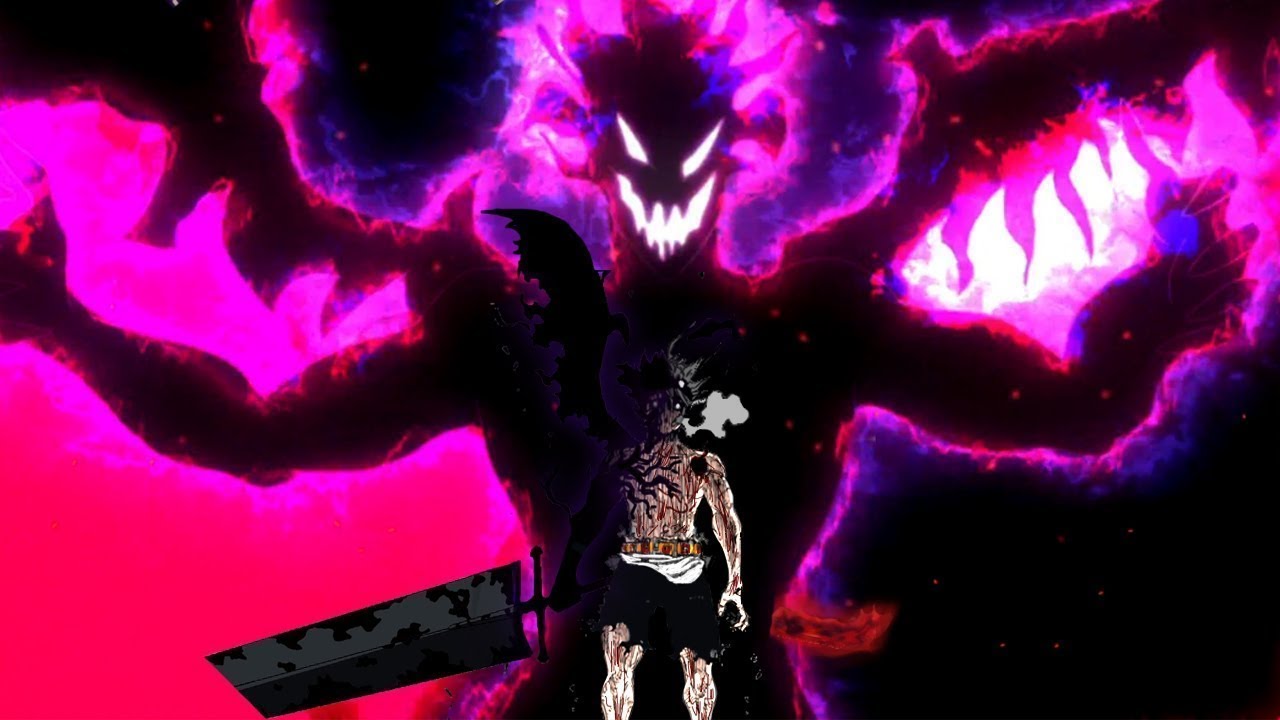 Black Clover Chapter 207 Summary
Black Clover Chapter 207 is titled as 'Ultimate Magic' as it's going to feature a very large scale magic attack against the Word Devil. This chapter was just 15 pages long this time. The chapter starts with Devil pushing Asta back and he's thinking about how to defeat his anti-magic. The Devil uses his signature Storm of Blades attack. Asta is overwhelmed but then the rest of the team comes forward and saves him from the Devil's attack.
Yuno is overwhelmed by Licht's magic but he's confused because he feels some sort of a connection with him. He's getting these 'warm' vibes from him. I think this is because of the whole soul/reincarnation thing. It's pretty much obvious that Yuno is connected to Licht in one way or another. Secre uses her healing sealing magic to restore Lumiere's arm. Asta is really impressed by Secre praises her but he's confused. It seems like he knows Secre and she seems really familiar.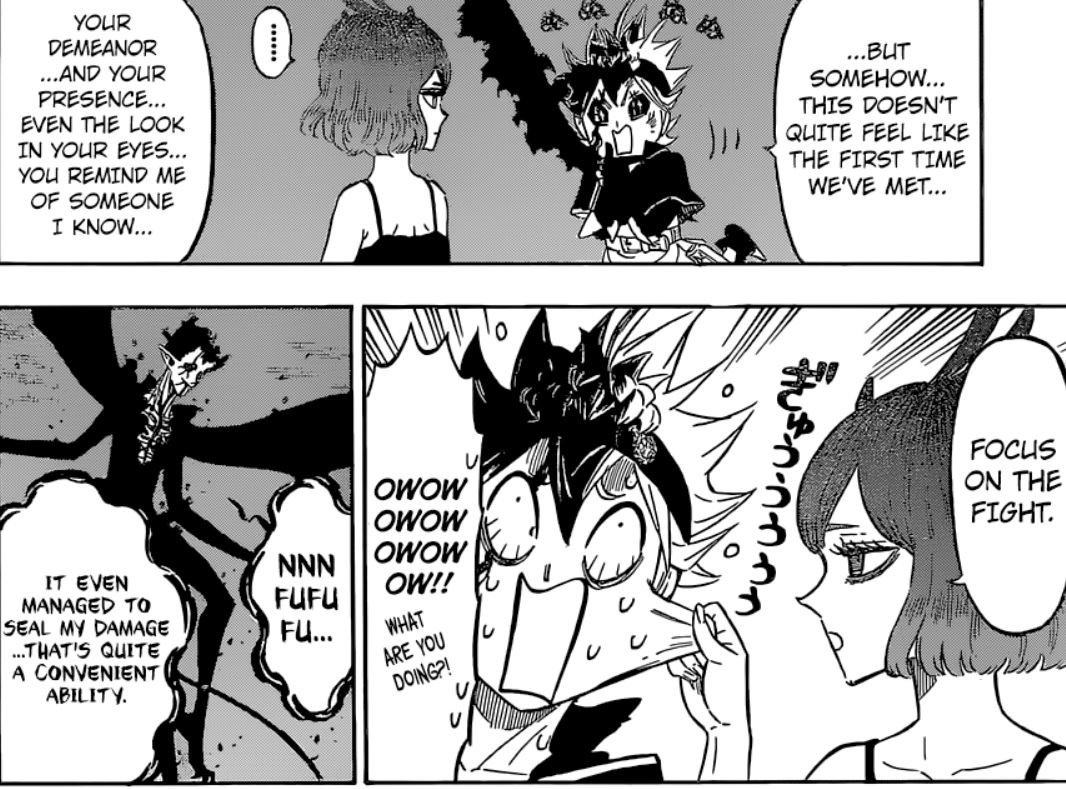 Secre then just pulls his cheek and tells him to focus on the fight. It looks so cute as we all know that Secre is Nero. The Devil starts talking and then again we get a small flashback where Lumiere is talking about the numerous possibilities Secre's sealing magic holds. The Devil reminds them that they should defeat him quickly if they don't want their friends to be devoured. Everyone is panicking but Licht is ready to fight. Licht raises his sword and starts gathering his mana. Mana from all the elves inside the palace is being collected at Licht's sword.
We are also shown that Charmy and Fuegoleon won their fight while Noelle and Jack are still fighting Fana. Vetto is on his back but Mereoleona is not shown. Licht uses Demon Dweller Sword's true power and annihilates the Devil. The magic was just on another level. Yuno is stunned while Asta is just cheering Licht. Even after the attack, the Devil's heart survived. A mouth is grown on the heart and the Devil starts using his word magic again. He uses it to 'restore' his body once again.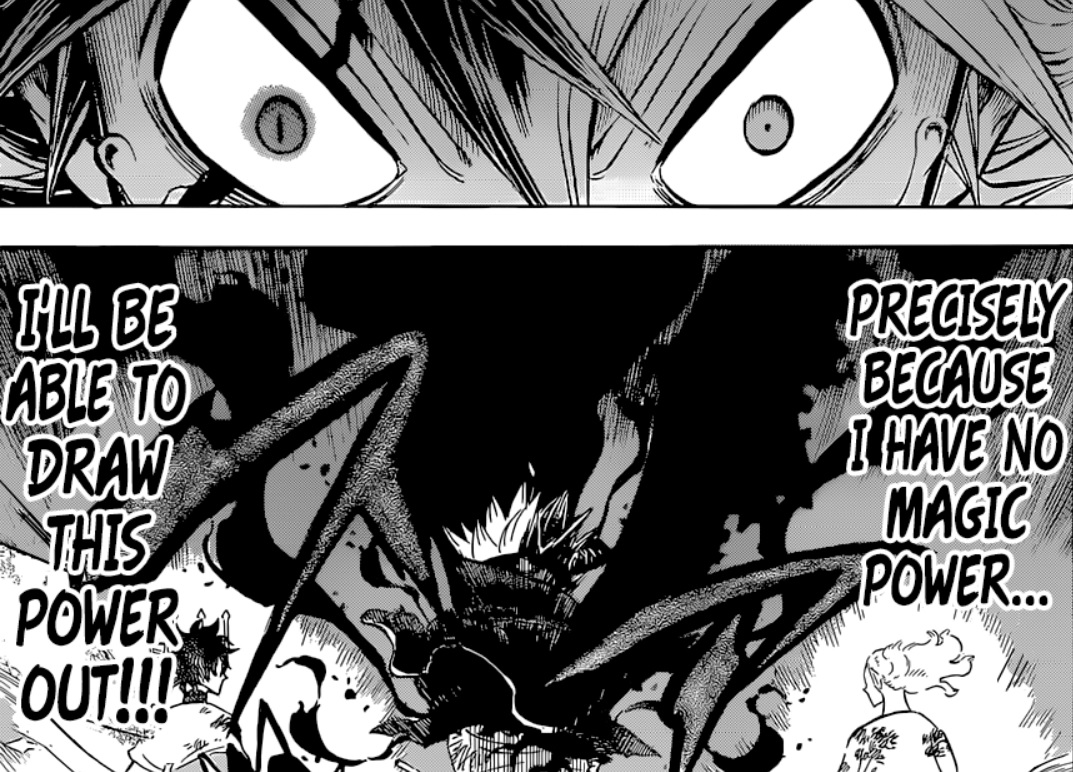 The Devil reminds them that he no one can defeat him now as he's finally gotten a physical body. Meanwhile, Asta is staring at Licht's sword and is thinking about its true power. He concludes that his sword might also have some power which he hasn't unleashed it yet. If he can do the same as Licht, he could possibly take on the Devil. Asta starts activating his Demon form but this time, a flood of anti-magic is being released. The chapter ends right there.

Black Clover Chapter 208 Spoilers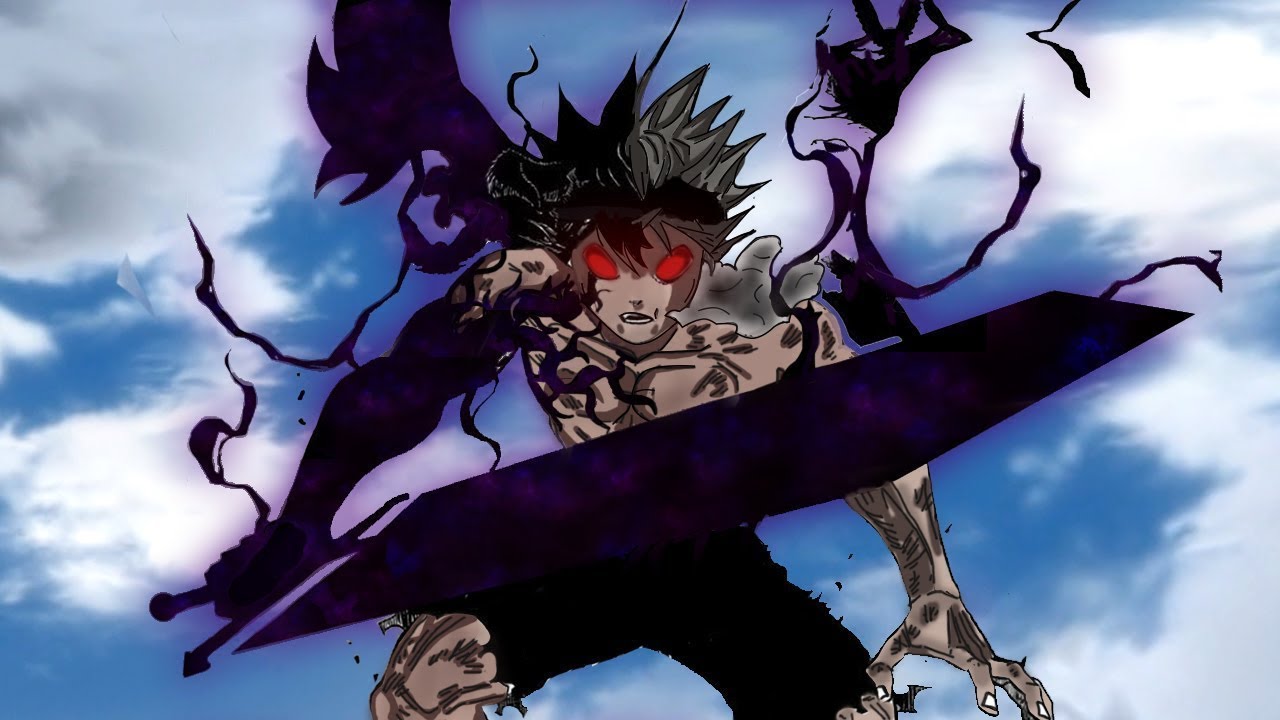 Black Clover Chapter 208 is going to show us the true power of Asta's Demonic form/demon swords. We are most probably going to see the Demon inside Asta's Grimoire once again. I think this time, Asta's appearance will change even more. Black Clover Chapter 208 would focus on Asta's true potential and I am sure he's going to shock Yuno once again. It would be really cool if he could go full demon mode and beats the Devil 1v1. Well, we would have to wait for Black Clover Chapter 208 for that.
Black Clover Chapter 208 Release Date
Black Clover Chapter 208 will be out next week. Black Clover Chapter 208 release date is June 9, 2019 (Official Release). The raw scans and spoilers will be out by June 7, 2019.  We will let you guys know if there's any other update!